Fusion Marketing – From Snail Mail to Email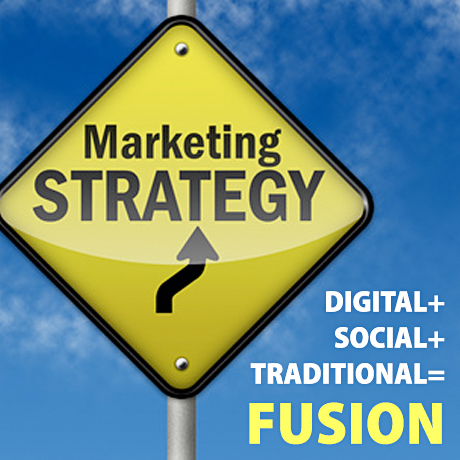 The Synergy
Fusion marketing when applied to your marketing efforts can increase your benefits and take your business to levels you never thought possible before. Aside from collaborating with other businesses to spread a wider net to capture a greater share of the market, Fusion can also be expanded to mean integrating your marketing efforts using traditional, digital and social channels, harnessing and synergizing their potential, and funneling them all into your business. It requires being aware of the 360 degrees surrounding your business and ensuring that all these are in sync to convey the same message and achieve the set goals of the business.
Offline Marketing vs Online Marketing
Fusion marketing from the web marketer's perspective is the practice of driving traffic from offline sources to your online presence. You might be surprised that sometimes it can be cheaper to use direct mail or print advertising to drive your customers to your lead capture page. Traditional businesses have embraced the tech savvy world and are fusing offline advertising with online efforts. The line that divides offline and online marketing will soon disappear and everything will eventually be integrated into simply plain old marketing – whether offline or online.
Many people, especially small businesses, have jumped into the online digital and social network advertising revolution short of abandoning all forms of traditional advertising. The lure of low cost advertising, PPC, and other digital media buying options have somehow made offline advertising irrelevant. However, there are some entrepreneurs who have been successful in creating strategic and creative offline campaigns that have delivered amazing online results. It's called FUSION.
Offline Advertising You Can Use
There are several types of traditional offline advertising you can use to create curiosity that will drive people to your website. Here are a few you can test:
Post Cards
Direct Mail "tease" letter
Magazine and newspaper advertising
Advertising in alternative media like
• inserts in printed publications
• packaging cartons
• billboard
• match book covers
• skywriting, blimps, aircraft banners, balloons
• sidewalk benches, boards, bus and taxi signs, ride-alongs
• conferences and events
• radio and tv (targeted cable)
Decades of tried and tested real world advertising need not become obsolete in this digital age. Developing a strategy that will integrate all your marketing efforts whether online or offline can help you build a more powerful and far-reaching customer base which you can benefit from and can help boost your overall ROI for years to come.
Note: Many of the articles on this site include affiliate links that may earn us a commission if you decide to buy the recommended product.
Related Articles