Freelance Your Way To Success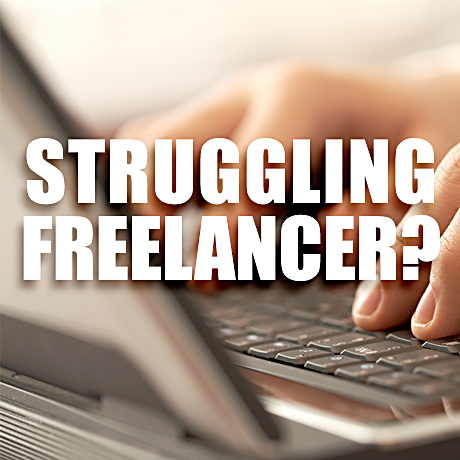 One of the many benefits of the Internet is its democratic nature. No matter where you are in the world, the opportunities for success are open to anyone and everyone. Many unknown, young, and adventurous entrepreneurs who have had very little or even no corporate experience have risen to the top of the ladder and are now currently shaping the cyber landscape. The playing field is indeed level and flat in that sense.
Because of the success of many of these young netpreneurs, many of them starting out as freelancers or simply indulging a hobby, others have followed in their footsteps in the hope of achieving the same for themselves. But what does it take to really make freelancing a worthwhile activity you might want to take seriously?
Getting Started
When you are starting out as a freelancer, you don't necessarily think too hard about what you can expect. Breaking into the creative industry, web development applications, writing or blogging, social media management, or other online income generating activities can be intimidating for anyone who is just starting to get his feet wet. You will however, as you persevere, learn the ropes and eventually attract the kind of clients you really want. Here are some foundational ideas to consider to get you started out on the right foot.
Client Consultation
Client consultation is probably the most important part of taking on a project. It is at this level where you need to determine and establish what your client wants and expects from you. It is also at this level that you need to make an honest assessment of yourself as to whether you are capable of meeting and delivering all your client's expectations before making a commitment to the project. And, it is also at this stage where you get intimidated the most – especially for newbie freelancers.
However, not knowing everything shouldn't be a deterrent to taking on a project. Some clients are willing to risk working with a not so experienced but eager to learn freelancer if it will save them a few bucks. Just be upfront about your deliverables to make sure that you and your client agree on realistic expectations.
Get It Together
Gather all client information as needed. This may include general project information like project specifications, details, strategy and implementation, measurable targets, schedules and deadlines, turnover, contracts, billings, payment arrangements, etc. It may also include personal information like profiles, website access, passwords, login information, etc. You can use Google documents to keep yourself organized.
Start a client folder – online or offline – to hold everything you need for the project in one place: photos, graphics, videos, forms, notes, checklists, templates, software, etc. Make provision for sharing with your team if you have one.
Create Your Plan
Decide on a plan and create a daily, weekly, monthly checklist of exact tasks that need to be done towards completing the project. You can choose to use a checklist system or a calendar system to keep track of all your activities. Creating a plan will help you maximize and make use of all of your available resources effectively and efficiently. It will also help you when billing your client as you submit the list of activities that you have undertaken concerning the project.

Create Your Contract
When you agree to take on a job for a client you need to come to an agreement as to the details of the job. This can serve as the evidence of the work you are contracted for. You can both agree as to the time, duration or length, frequency, schedules, meetings, payment schedules for fees and related charges, expected results, and of course, termination. Be professional. Make sure to deliver your invoices to your clients on time.
Payment and Collections
As much as it is easy and convenient to work with clients because of the Internet, doing business online where everything is digital has its own risks. Make sure that you and your client agree upfront to a system of billing and collection that will eliminate awkwardness when it is time to collect your fees.
Aside from keeping track of your earnings and also for tax purposes, make sure you have a record keeping system in place that will enable you to either: show proof of your work, bill your client, or send him a statement of account on a regular basis. There are several simple and easy online payment options like PayPal which you can suggest to your client.
Provide Regular Reports
Keep your clients informed as to the progress of the project by providing them with regular reports. This will help them know that work is being done and how much of it has been completed. This will create a good impression on them and they will be more predisposed to recommend you or refer you to other clients.
Freelancing may just be something you have been wanting to do but have been scared to try. Or you might have been already doing it as another source of funds aside from your regular source of income. Either way, freelancing has the potential to give you more than expected with the right tools and also if handled properly.
Note: Many of the articles on this site include affiliate links that may earn us a commission if you decide to buy the recommended product.
Related Articles