Four Common Steps Every New Blogger Would Face When Starting A Blog
The idea of starting a new blog can seem so easy if you don't completely think things through. I mean all you have to do is setup a blog, write a few tutorials, and start making a good sum of money from it, right? How hard can it be? In reality, that's just an outline of everything. In this article I will give you "Four Common Steps Every New Blogger Would Face When Starting A Blog" along with some helpful tips that will save you time when starting a new blog or website.
Design & code
---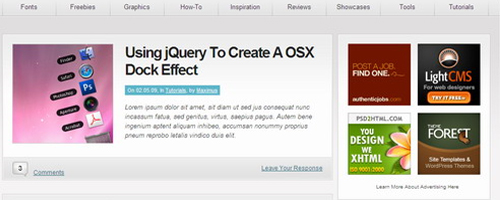 Starting a blog can be very fun. I mean, you're going to be starting something that you hopefully love to do. So when starting your blog, the first thing that may come to mind is what design should be used?  When thinking of a design, it is very important to consider whether you should use a pre-made template or get a new theme designed from scratch.  Both have their pros and cons, and I will list them below (feel free to add your own in the comment section).
Pre-made Pros:
Cheaper
Customize It
Easy to Install
Allows you to focus on writing
Pre-made Cons:
Not a unique design
Might not have everything you want
You can only do so much with it
Less brand recognition
Custom Design Pros:
Exclusive Design
Has most everything you may want
You own it outright
Increased brand recognition
Custom Design Cons:
More costly
May need to be updated to facilitate CMS upgrades
Your focus is on the design, instead of the content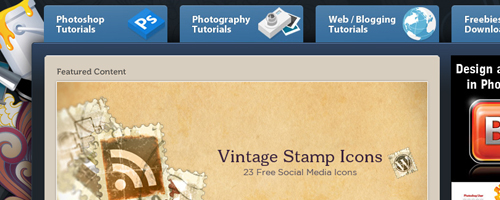 So getting a custom design made for your blog may not be a bad idea because you will basically be telling the designer what you would like and how you want things to work. Using a template may result in boredom or a website look-a-like. When I first started my design blog, I purchased a template and I found at least 20 blogs that looked the same as mine. I took action and coded my very own theme so that my site would be exclusive and recognizable to others.
Posts & Tutorials
---
When you have your new blog design and code ready, the next thing for you to do will be to write your first posts or tutorials. Writing articles of any kind can be very time consuming, so I recommend you write at least five tutorials before you launch your website. You might think five is a lot but, trust me, it's not. When you first start your website, you probably wont have that much time to update it. Having 5 articles written already will give you an advantage so you can either write more articles to stay ahead or write a new article when you've published all of them.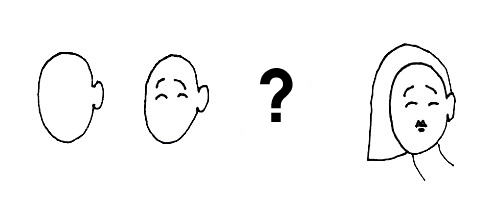 When writing posts, be descriptive as possible. I have seen many tutorials where the writer would leave out steps which causes a big problem when a user is following the tutorial. Whenever you write a tutorial try to look at it as if you're teaching a class: Some students may know what you're talking about and others may not, so you have to do your best to teach everyone the same thing and in a way that everyone understands what you're saying.
Building a list of followers
---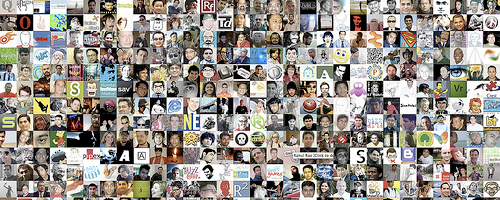 When starting up a new blog, building a list of followers is very important. This may seem very easy, but again, it's not. Before you launch your blog make sure you have areas in your design with links to places such as Twitter, RSS feeds, Facebook, and whatever site you wish for them to follow you on. For example, if you have 2,000 RSS subscribers, then you can be assured that the newt post you publish will be seen by a portion of that 2,000.
(Editor's note: Also, start building follower-ship on networks like Twitter before you even launch. If you do this right, you'll get a lot of excitement from your followers when you launch. These followers will be your most loyal readers.)
Making Money
---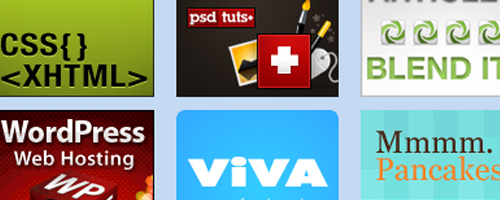 This is the topic that every new blog owner wants to talk about: making money. Most likely, you will be spending money than making money. Many future blog owners think that they can put up a website and make money from it in a matter of two to three months. It's possible to make money from a new blog this fast but only if you have a huge follower list (RSS, Twitter, Facebook, etc) from another one of your blogs. If you do not have a huge follower list, then you will have to work very hard to make money, especially in the first few months. When I first started, I did not see any source of revenue until one year later. That doesn't mean that it will take you a year, but it does take time. So don't rush it because it's unlikely that it will come any quicker.
Conclusion
---
When starting your new blog, I hope you take this advice into consideration. It may seem fruitless at first, but if you work hard, produce good content, and don't give up, you will succeed. Good luck with your new website and let us know your thoughts, questions, criticism, etc in the comments below!
---
Related Articles