Facts About Dedicated Hosting and Shared Hosting
When setting up a website it is extremely important that you also get the necessary hosting. Some sites will need more powerful solutions than others, which hence make it important that you know the difference between the various forms of hosting. If you don't, you might end up with a very unstable website, or paying for hosting that you don't need. In this article we will take a look at the issue of dedicated hosting vs. shared hosting.

Shared hosting is affordable hosting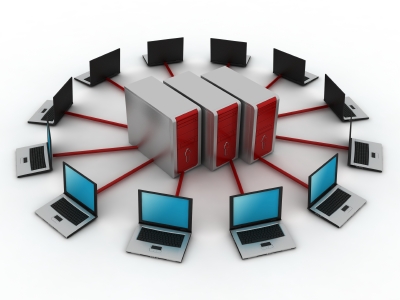 Shared hosting is very cheap and it is probably the main reason to it being the most popular form of web hosting. Web hosting providers can offer this type of hosting at such a low price since several clients will have to share the same server. For small websites this is a good alternative as they won't need a stronger solution to run their site. For a couple of dollars per month you should get everything you need in order to set up and maintain the website. There is however some limitations that come with shared hosting. A sudden spike in traffic might for example cause your site to go down and it could also become very slow if the other people' sharing the same server start spamming the web and it can be difficult to find out who you "server-mates" are. Important to mention is also that if you need a lot of flexibility you will probably be better off with VPS hosting or dedicated hosting.
Quick facts about shared hosting:
Usually costs between $3 and $5 a month.
A free domain name should be included.
Many web hosts offer unlimited disk space and monthly transfer with their shared hosting plans.
The Benefits and Limitations of Shared Servers
A shared server is a great strategic option for those looking to save a lot of money. The trade off is a loss of flexibility and control over the server. When you get a shared server plan, the performance of your site ultimately depends on what's going on with the other sites sharing your server. Traffic problems for one site can sometimes affect another. Also, because multiple sites share one actual piece of hardware stored remotely in a data center somewhere, it is usually the case that each site runs the same operating system, as dictated by the host. Dedicated server hosting offers a much more detailed and thorough, albeit a little more complex, way to manage your website and share it with the world.
Dedicated hosting – The Rolls Royce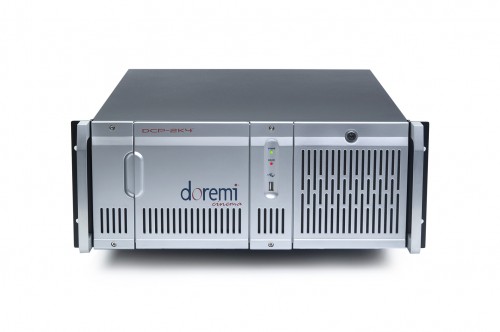 With dedicated hosting you will get a server that works solely for you and your website. Yes, it costs more than shared hosting but then again you get the Rolls Royce of web hosting. It's significantly more flexible than shared hosting and you can for example decide for yourself what operating system you want to install. Don't worry about having to make room for a big server at your office – the hosting provider can store and take care of the maintenance of the server if you so wish. Depending on your technical experience you will most often have the opportunity to choose between managed and unmanaged dedicated hosting. Comparing dedicated servers with shared hosting is somewhat difficult to do as dedicated servers are way more powerful than any shared hosting option. If you have a popular website there is really nothing to argue about – dedicated hosting should be your weapon of choice. Always.
Quick facts about dedicated hosting:
Usually costs between $80 and $200 a month.
The most common choice for websites driving a lot of traffic.
The strongest hosting solution on the market.
How Dedicated Servers Offer More Control and Flexibility
When you buy or lease a dedicated server, you are making an investment. In addition to the initial cost, there are upkeep costs and overall this investment can be sizeable. That said, dedicated server technology offers you great flexibility, such as the ability to install and run whatever operating system you deem desirable and necessary. The Linux operating system offers both power and stability as well as the ability to create and use a whole world of open source programs. If having the power to access and alter the central coding for a website isn't your thing, the idea of a Windows-based interface may be more appealing.
As a site manager, you can customize the tool sets, programming languages, file structures and other features of your site, another appealing aspect of having a dedicated server.
Controlling Your Dedicated Server
Some companies actually have their own data centers where such dedicated servers are stored. Companies will also lease out an entire server for a specific website. While this does involve a recurring fee, it includes an array of services such as upgrade, maintenance and help in an emergency.
Complexity and flexibility can often bring confusion. In the right hands, dedicated server technology can be a powerful tool to update and maintain a site with an array of special functions and purposes. But unless you really know how to operate such a system, unless you inherently understand the assets of working with raw Linux code, you may want to hold off on purchasing or leasing a dedicated server until you are ready to take full advantage of everything the setup has to offer.
The first step is to evaluate the needs of your website, taking into account any budget limitations. Decide if there are special functions that you want from your operating system and if the open source arena of Linux would serve your purpose. One option, if you are really savvy and have the space to maintain a server, is to just buy the server outright and run it yourself. Although you must then ultimately be responsible for its proper functioning, this approach can result in great cost savings in the long run if a company requires a large number of dedicated servers.
---
Related Articles