Facebook Targeted Advertising – Like It, Share It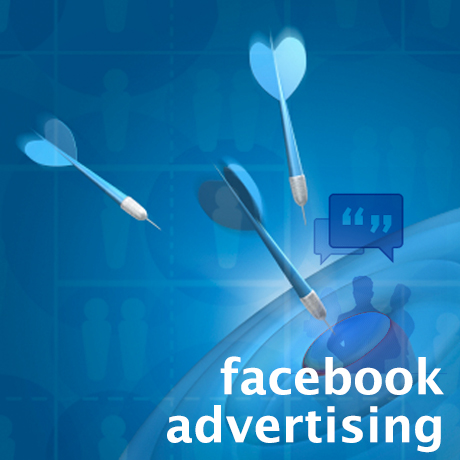 How would you like to reach a billion people each day? And you can even go as granular as you want and actually target the right ones. If you detest Facebook, maybe you should re-think about its potential, marketing-wise, and take advantage of its vast reach to boost your business. You can use Facebook to reach more people, target a specific audience, create brand awareness, and generate sales.
How Facebook Targeted Ads Work
Ads on Facebook are unique. They're shown to specific groups of highly engaged people on desktop and mobile. When your ads have great creative content and are well targeted, they get more likes, comments and shares. When someone takes any of these actions, their friends may see your ad, making it more powerful. The more you promote your posts and create targeted ads to specific groups of people, the more likely they are to see it when they visit Facebook.
source: facebook.com
Facebook is all about data. Once you have all this data or information that you need, you can strategize on how to create ads that will be effective for your target audience. There are many options to choose from as far as setting up your Facebook ads goes. The top targeting options include:
Location – Know where your clients live (local or global)
Demographics – Age (Facebook allows you to target according to the exact age), Gender (Male/Female)
Likes, interests, and activities – Facebook targets keywords based on interests, activites, favorite books, movies, TV shows, music, job titles, education, and other information users list in their Facebook profiles.
Broad categories
Connections – Creating a Facebook Page, Event, Group, or App allows you to narrow down your search criteria to target fans, users, and attendees who are not yet.
Education and work
Targeting Rules to Keep in Mind:
Keep your campaigns tightly grouped
If your click thru rate is below 0.1%, tighten your targeting
Promoting on Facebook
There are several ways you can advertise on Facebook. Here's what's available:
Page Promotion – works best for getting Page Likes and Brand Awareness:
One of the most important things you can do to build your audience is to create an ad that encourages people to like your Page. When people like your Page, it shows in their list of likes and their friends may also see that they've liked you through a story in News Feed. The people who like your Page will also see your most engaging Page content in their News Feeds.
Promoted Posts – works best for getting more people to see your posts and promoting special events, offers and news:
When you promote a post, you can choose to reach more of the people who like your Page or expand your audience to everyone on Facebook. Whether a post is promoted or not, the more engaging and interesting it is to your audience, the more organic reach it will have.
Facebook Offers – works best for increasing sales in your store by encouraging foot traffic and engagement and virality:
Facebook Offers are posts about a special discount or promotion that can be created right from the sharing tool on your Page. An offer post is special because when it shows to people in News Feed, it has a Get Offer button that encourages people to claim it. People have the option to share Offers they claim with their friends, which means you'll reach more people.
You can choose from any of these advertising options depending on the type of business you run and how aggressive you want your marketing moves are. No matter which you choose, it is targeting that requires the most thought and attention in order to have a successful campaign. More next time.
Note: Many of the articles on this site include affiliate links that may earn us a commission if you decide to buy the recommended product.
Related Articles