Elements of a Winning Facebook Campaign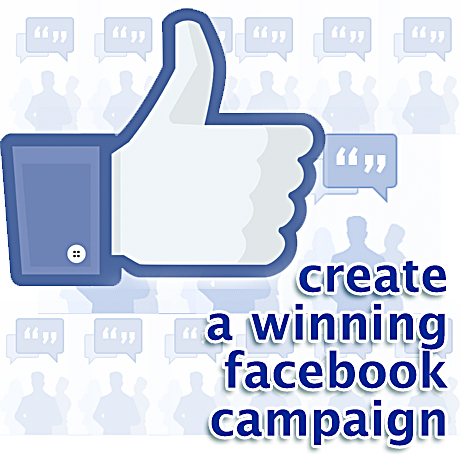 Setting up a Facebook ad campaign is fairly easy and not too complicated to do. Once you have a strategy in place, here are some of the important ingredients you need to include in your campaign in order to ensure that you have a winning chance to meet your set goals.
Research and define your target market. Knowing the specific audience you are targeting will help you set realistic goals and expectations from your campaign. Facebook allows you to be as targeted as can be where you can zero in on a specific target group according to age, gender, interests, education, work, etc.
Create your ad. Attention grabbing ads rely much on images that are interesting. Add numbers, punctuations like question marks, or funky characters to the headline to make it interesting. Use relevant keywords to the body or text of the ad.
Set up a daily budget for bidding on your Facebook campaign. You can start low. Be comfortable to take Facebook's suggested bid price. Whatever you bid on typically costs lower than the amount you actually bid. (Cost per click, cost per impression, etc.)
Set up the landing page (info page, squeeze page, Facebook fan page) you want to send traffic to. The landing page serves as a buffer before you send them to your actual sales letter. Long-form sales letters don't necessarily work in Facebook and have a low trust factor. Internal Facebook pages work, sandwich pages, info-squeeze pages do well. Set up different ads and landing pages for each target group. Rotate your ads and images to keep interest.
Deliver what you promise.
Test. Test. Test
There are many tools available to track whether your Facebook ad campaign is achieving the results you set. Make sure that you've covered all the elements mentioned here and continue to refer to them as you continue to work on your campaign.
Note: Many of the articles on this site include affiliate links that may earn us a commission if you decide to buy the recommended product.
Related Articles