Drag & Drop WordPress Themes?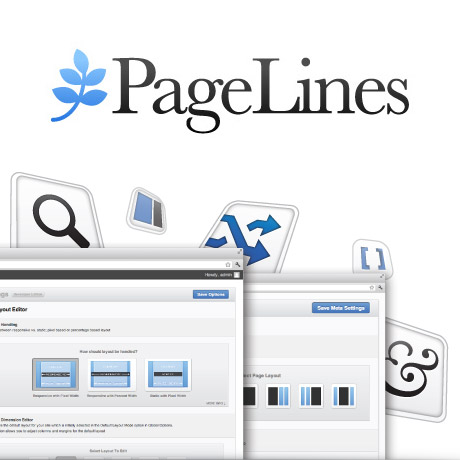 The drag and drop functionality has been part of WordPress for quite a while – mostly seen in customizing the widgets section of any installed theme. Widgets can easily be dragged and dropped for them to be hidden or displayed on the theme's sidebar or footer. But what if that functionality was applied as a whole and customizing the whole theme would just simply entail dragging and dropping only those elements you will really use without having to mess around with any code at all?
With PageLines' drag and drop framework, that functionality is now a reality. PageLines' cutting-edge and ambitious approach to changing the way websites are built is commendable. Although it installs as a theme in WordPress, it brings with it all the features and options of Pagelines and integrates seamlessly with WordPress' powerful content management system.
The recent release of Pagelines version 2.0 has even more revolutionized website customization. One major change is that in 2.0, Pagelines is now the first major framework based on a responsive grid. This means that the framework itself is responsive and will respond to any device size, big or small.
Other Great Features Include:
More options for Page-by-Page and Section customization including 30 sections to add feature sliders, carousels, hero sliders, boxes, banners, mastheads, etc.
The integrated Pagelines store allows you to add free and premium tools and features only when you think it's time to add it (absolutely no coding)or you can even sell tools and plugins you've made yourself
An improved User Interface
2.0 includes a non-destructive Framework upgrades feature that even allows you to revert back to a previous version in case your site runs into issues.
Building a website has always been intimidating especially for non-coders. The fear of messing up a whole site by just missing a dot or a quotation mark is enough to paralyze non-tech savvy website owners from doing even the simplest editing. Pagelines intuitive and easy to use interface is friendly enough to use by non-geeks – dragging and dropping is almost like child's play. Yet it is also powerful enough to execute complex tasks advanced coders will appreciate.
Pagelines might have very well stumbled into a business model that will make creating websites accessible for all.
Pagelines Framework: $97 | Demo & Download
Note: Many of the articles on this site include affiliate links that may earn us a commission if you decide to buy the recommended product.
Related Articles