New Personal Best: Daily Blog Score 7-31
Well, after not even posting a daily blog score yesterday (came in at an uninspiring 36 but had an issue with my computer last night), I've hit a personal best today. Granted, I've only been scoring for a few days but I'm checking in at 76 points. I did quite a bit of commenting today and installed three new plugins (that I'll cover tomorrow morning) but I also had enough time to write three posts. Anyway, as I mentioned before I'm a pretty competitive person so I'll definitely keep track of my personal high scores. I'm going to aim for 100 points sometime in August, we'll see how it goes.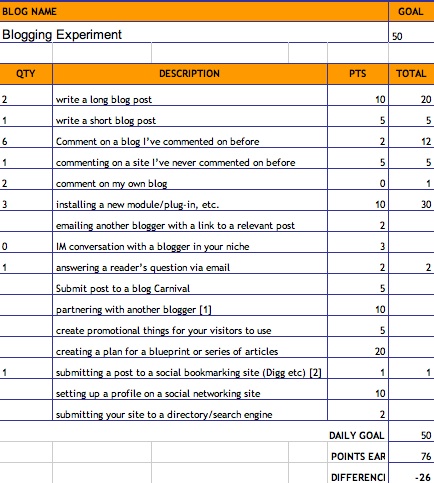 So, how'd you do today?
---
Related Articles