Creative Examples of Typography in Advertisements
Typefaces or typography is the crucial part of any design and this is the reason why every designer put so much emphasis on typography of the design. Mastering typography is an important aspect of the designing for any designer who wants to excel in designing field.
Here, we are showcasing an exciting collection of some very creative yet appealing examples of typography in print advertising. You'll notice that in all these examples, typography effectively communicates both text and a visual concept.
Webber Wentzel Attorneys: Firemen
GreenMovie Sound Dept.: Watch the sound
NSPCC Thank You
Huawei Ideos X1: Finger Fun
WMF Knives: Apple
Typography Course: H
Coalition to Stop the Use of Child Soldiers: England
PS2: Girlfriend, 1
Nike / DDB Paris
Everlast: Persevere
A Journey to Zero: Integrated campaign
DSCF/COI: Tosser
New Honda Insight 2009
Australia Post: Hug
Mitchell Eye Centre: Trash
Adobo Magazine: Sagmeister
Complot Creativity School – Typography Course: Y
Adobo Magazine: Droga
Brighton Language School: Espanol
Amazon: Rock
Khadims Shoes: Squirrel
Panasonic DVD Theater: Boom
PS2: Girlfriend, 2
United Nations Population Fund: Population day
Volkswagen Touareg: Sharks
Amnesty International: Ted Bundy
Saizen Media – Official Promo Ident
Bexomer: Rat
Coca Cola Contest
GreenMovie Sound Dept.: Watch the sound, 5
Folha de S. Paulo newspaper: Monroe
Adobo Magazine: Haagen Dazs-(ice cream)
Royal Australian Navy: Confidence
In the Mix Music Studio: Telecaster
Spontex (Jalamax): Slave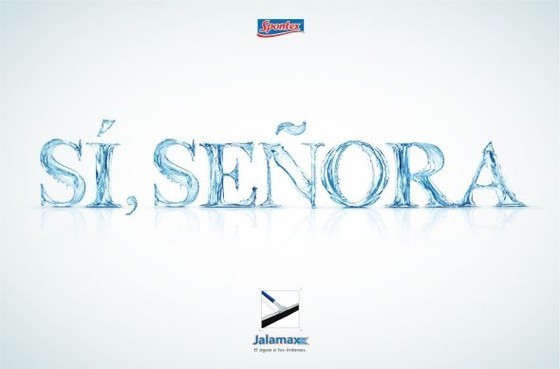 Fnac Dreamcard: Recycled
Chesapeake Bay Foundation: Eel CBF
Cholayil Medimix Soap: Assembly line
Intelligent invertebrates
Seek
Dairy Farmers of Canada Cheese Rolling: Swiss
PersonalMusica.com: Ozzy
Burger King: Wrap
---
Related Articles