Chalk Full O' Comments – Daily Blog Score 8-1
I tell ya what, if I keep up this pace, I'll hit my daily goal of scoring 100 points in my daily blog score by the end of the week rather than the end of the month like I was shooting for. As you can see in the chart below, I topped yesterday's score by 7 on the back of 30 comments on other blogs. I'll go more in depth about that heap of comments tomorrow but suffice to say, I think it was time well spent.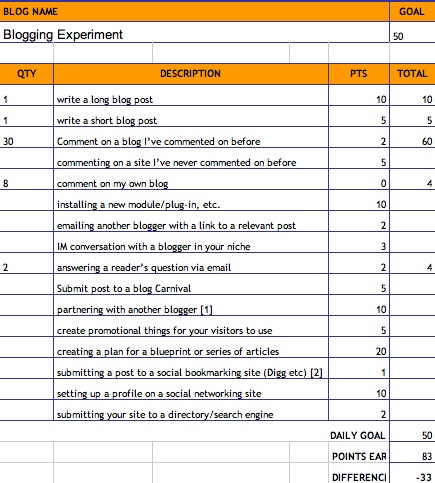 That's how I scored, how'd you do?
---
Related Articles