Black and White – The Enduring Craze In Website Design
The capabilities of the Internet have gone further than we could have ever imagined; people practically live on their computers, relying on them for everything from communication to shopping to entertainment. Because it is a popular forum for exchanging ideas and information it is ever changing, and keeping ahead of the trends is hard to do. The more easy solution is to go with the old standards, such as the use of black and white in website design.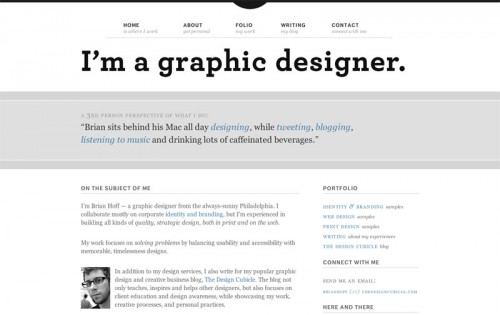 This is a style of layout that uses a basic two-tone scheme to give a more poignant, attractive look to a site. Though it is often a popular choice, it seems to be trending heavily this year, especially with sites related to creative endeavors. Bands, artists, web designers and writers have been opting for a black and white look for their personal sites.
Versatility and style seem to be the main reasons behind the pick. You can do anything from a complex creation of various ideas settled into a single design, to a minimalist look that strips the image down to the bare bones. You can even settle a tiny bit of color through a mostly black and white scheme, and several sites have thrown in a dash of pink or red to make the stark contrast of the major design that much more shocking to the eyes.
What Is So Special About Black and White Design?
There are a number of reasons that black and white designs are considered the more popular options for today's websites. They trend so heavily without going out of style because they are black and white designs and concepts are dramatic. They give a punchy, intense image that immediately translates to the viewer, and solicits a strong, sometimes emotional reaction. You will commonly see comments on these layouts saying that the viewer got goosebumps, a strong response to a visual stimuli.

With the two extreme sides of the spectrum being utilized properly, you end up with a highly sophisticated and sleek look that can be modern and minimalist. Add that to sharp lines or more complexities in the image design and you get an artsy, edgy look that is becoming more popular with those who are in the creative arts and need an official site to show off their work/music/writing.
Classic looks are also covered, and using gray tones in the greater part of the logo or background, then softening the lines with a little black and white will look similar to a black and white photo or movie. Just thinking of this can generate plenty of creative and interesting ideas, both for a sedentary image or a flash image that can be incorporated into an opening load page.
Black and white websites designs are always in fashion. They are simple, attractive and functional, and will give your site a little kick in a way color can rarely provide. If you have been considering getting your own black and white design, you will be in good company, and you have plenty of options. All it takes is some creativity and innovation, and you will be well on your way to a gorgeous and appealing site that will an inspiration to other developers. Just be sure to go to the right source, and to check out the many links above to help you to find the perfect concept for your business or personal site.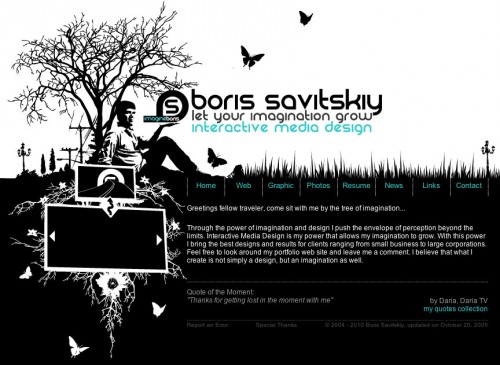 Business or Pleasure?
So, is the black and white idea better for a business site or a personal site? Are there genres where the look would be ill-suited? Obviously, if you are looking to show off a product, service or concept where color was a major issue you would need to be very creative with how you used a black and white design. But otherwise you can consider the scheme a safe bet for any service.
When looking at a business site you may want to use a much more simple idea that really gets the point of your company across. For example, Seymour Powell uses a beautiful, simple main page that is all black and white, and very sophisticated. Notice the clean lines and professional tone, added to a highly creative concept.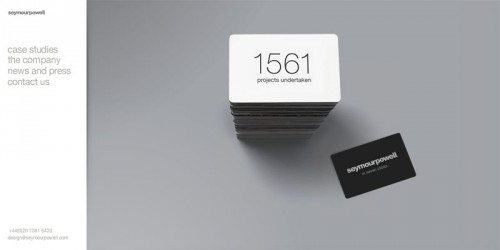 For a site dedicated to an artistic or creative purpose, a black and white layout is specially suited to give a gorgeous look to any page. A personal favorite of mine is the website for Mean North, a website run by artist and writer Naja Conrad-Hansen. You will notice that she kept the modern black label look along the menus and header, but then splashed in some color within the central images that show off her work. This is a common theme through the whole site.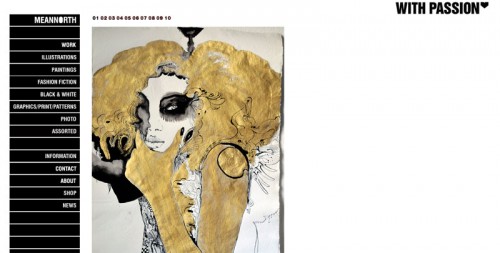 Black and White Logos Vs Full Page Designs
You don't have to keep the black and white motif limited to the wider web design; you can also apply it to the logo or header, and pair it with a colored layout. This is seen a lot in blogs lately, which will use an easy-to-read, clear logo design or image in place of a more complex one, placed against a colorful backdrop.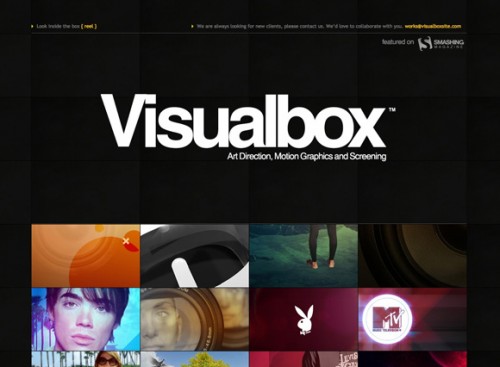 The benefit to this is your site name or logo will stand out that much more, sticking in the user's mind. You may have noticed that many businesses will place their company name in black against white, or white against black, and then use more colorful images on the website.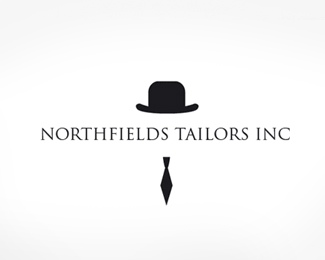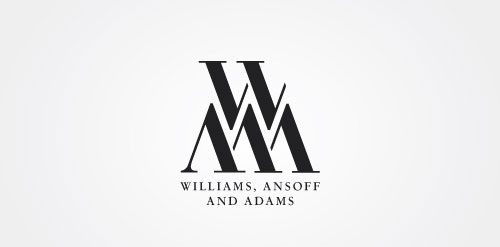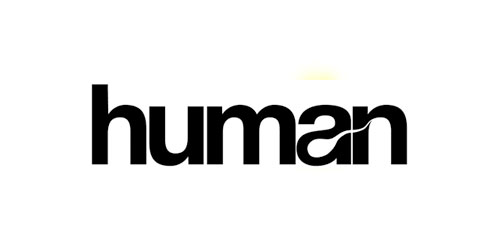 Where Can I See More Examples?
Because black and white website designs are trending right now, there are plenty of blogs putting together lists of their favorite examples of sites using the concept. Some of them are even those used here, in this article. But you will be able to find your own all over the web, some more well thought out than others.
Websites that offer examples of black and white website designs are:
---
Related Articles