Best Contact Form Plugins That Help Deliver The Message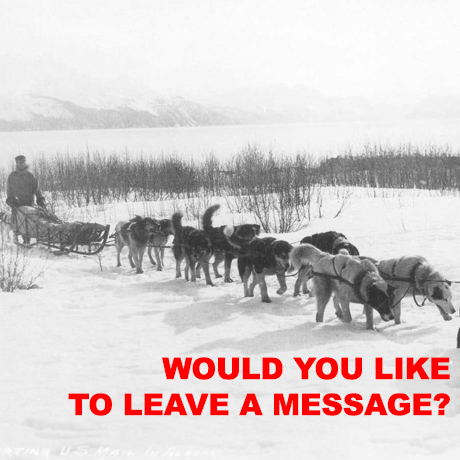 The Contact Us page is one of the most important pages on your website. Users and visitors need to know that they have an opportunity to contact you directly and in a more private setting. Here are some of the best Contact Form plugins you can add to your website to help make sure communications between you and your audience get delivered on time.
Contact Form 7 is one of the most popular contact forms around. With over 16 million downloads, this free plugin can manage multiple contact forms,the form and the mail contents is customizable with simple markup, and it supports Ajax-powered submitting, CAPTCHA, Akismet spam filtering etc.
Gravity Forms is a premium contact form plugin that gives you the flexibility and ease of creating forms that are responsive to the needs and goals of your website. This plugin features: a built in Form Builder that allows you to build and design WordPress forms with options to define specific fields in your forms and easily embed them into your website. You can create multi page forms, define and configure form settings, limit the number of forms that can be created, create advanced forms with specific filters and parameters, set a start and end date to the validity of the forms, create order forms, and even build forms that create WordPress posts on your site.
Jetpack is a powerful plugin once available only to WordPress.com users but can now be taken advantage of by self-hosted WordPress sites using the cloud power of WordPress.com. Jetpack includes with it a simple and easy to use Contact Form builder using the familiar WordPress interface. You can customize the contact form, add, edit, and reorder the form fields, receive an email notification for each contact form response, and for Akismet users you can have every form submission be checked for spam.
Ninja Kick Sidebar Contact Form Plugin adds a WordPress contact form with content push animation effect and clean design on every page of your site. The Contact Form is responsive to screen size changes and works well on mobile devices and reacts to swipe gestures. The plugin uses modern CSS3 transitions with a fallback to older JS animations if browser lacks support. Key features include: User-friendly Settings page, option to hide label and trigger form opening from any element on page (menu button, link, image), sleek fly-out animation effect, client-side form validation and form AJAX submission, always-visible floating contact button, and human test option to prevent spam.
Contact Form Clean and Simple is a straightforward, clean and simple AJAX contact form with Google reCAPTCHA, Twitter Bootstrap markup and Akismet spam filtering. A standard set of input boxes are provided: Email Address, Name, Message and a big 'Send Message' button. All input entered by the user is then stripped back – to minimize the likelihood of any malicious user's attempt to inject a script into your website. If the Akismet plugin is activated all form data will be scanned for spam. reCAPTCHA can also be activated to avoid your form being abused by bots.
WP-CRM Plugin for WordPress is intended to significantly improve user management, easily create contact forms, and keep track of incoming shortcode form messages. This plugin allows you to organize your users using custom attributes, find them using filters, and keep track of correspondence. The premium version allows you to to send newsletters to users, or user groups and also to synchronize email management. You can create your own forms with custom data fields of your choice, send messages, collect all kinds of custom data which can be filtered for easy contact analysis. These forms can also create users with the user role you want to assign
Related Articles