AutoFocus Free WordPress Theme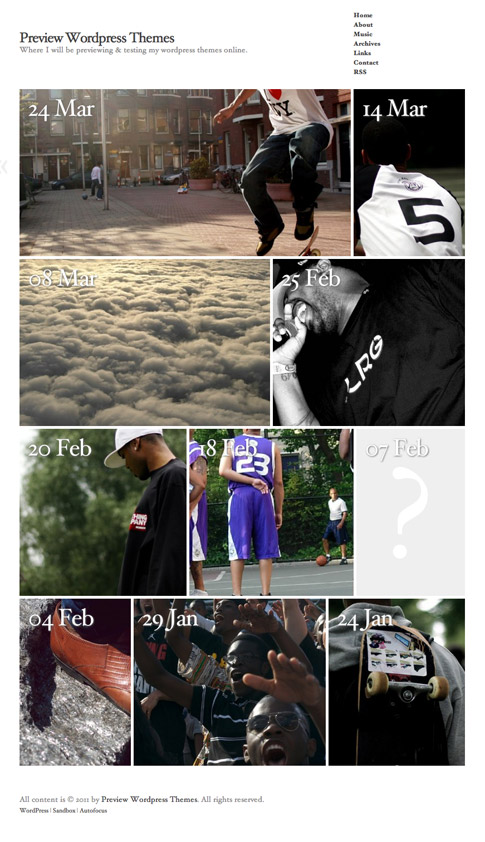 AutoFocus free theme is a WordPress template specifically for photographers looking for a simple and elegant way to display their work online. AutoFocus theme also comes with a more generic one-column blog layout. To activate it, simply delete or rename the home.php file. Everything about AutoFocus WordPress theme is designed to be extremely user-friendly and intuitive for your visitors to navigate so that your work shines as it should!
AutoFocus Theme Features
Images are automatically placed into posts — no need to use custom fields
Psuedo-image protection &mdashl all of the images are protected from download with an invisible layer of HTML that prevents users from right-clicking and saving the image directly, similar to how Flickr does it
2 homepage layouts — photo layout (home.php) and blog layout (index.php)
Works with WordPress for iPhone (resize images must be turned off)
AutoFocus Theme Showcase
Come back and check out the showcase as we find more sites from around the web using AutoFocus.
AutoFocus: FREE | Demo & Download
Note: Many of the articles on this site include affiliate links that may earn us a commission if you decide to buy the recommended product.
Related Articles