Attracting the Right Market with Lead Magnets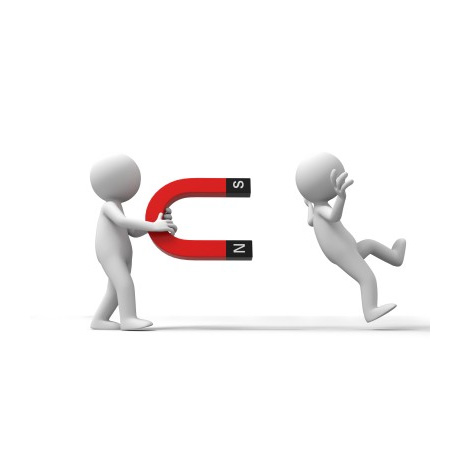 People pass by window shops and department stores all the time especially if they are located in high traffic areas. But! not all of these people actually go in, take out their credit cards and make a purchase unless, they see an irresistible offer they cannot ignore. Huge discounts, price slashes, freebies, and other enticing offers these stores offer dangling them like carrots on a stick waiting just to be snagged. This shows that high traffic does not always equate to sales. It helps but there's got to be more than just a pretty window to make them stop and go through the door. Same goes for the web.
People talk about increasing traffic to their websites all the time. They employ every SEO technique possible, obey Google guidelines to a T, and yes, they do become successful in generating all that traffic to their sites. Statistics are good, unique visits, bounce rates, and time on site are excellent. However nice and dandy all these are, if these visitors aren't captured like fish in a fishing net, all that SEO effort will go to waste. High traffic does not always equal conversion. That's why website owners need to think of fish bait. In web parlance, this bait is known as lead magnets.
Ryan Deiss describes lead magnets this way,
A lead magnet is a free gift — usually a hard-hitting report — that you offer to users in exchange for their email address. Basically, it's a bribe.
Who can resist free stuff? A few examples of lead magnets include:
e-books
downloadable resource kits like videos, articles, tutorials, etc.
free access to education and training, webinars, seminars, podcasts
free limited-time downloads (apps, software)
coupons, discounts, gift cards
free stuff (product samples, gadgets, physical products)
limited time subscriptions, memberships, trials
invitations to special events, conferences
email series
free credits
Don't let all that generated traffic go down the drain. Understand what your market wants and offer something that will direct them to your end goal. Whether it's a subscription, a purchase or something else, your magnet should lead your visitors to your product or service. They also need to perceive that whatever you're offering them is worth giving up their email addresses for. Once they do, make sure that you have like an Auto Response System (ARS) in place to manage and maintain your catch.
Note: Many of the articles on this site include affiliate links that may earn us a commission if you decide to buy the recommended product.
Related Articles