Are You Ready For More Subscribers?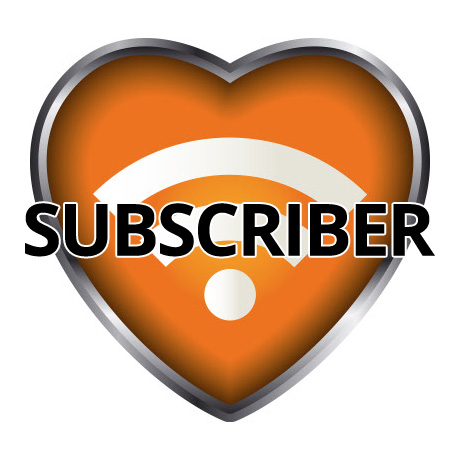 Many bloggers start out by blogging their hearts and brains away for fun with nary a thought about creating a subscribers list – happy and contented with visitor counts that trickle in. Some after , however, become serious bloggers and move on to creating a more professional setup for their websites including thinking of ways they can increase their list of subscribers.
Visitors can subscribe to your blog two ways – either via RSS or by email. You want to choose the one which generates the highest yield possible. Between the two, building an email list is the more likely to create the results you want. Why? This method not only builds your readership base but it is the more likely activity subscribers do regularly – read email. Not only that, it also gives you the opportunity to establish regular communications with your subscribers and eventually build a relationship with them. The hurdle is getting your visitors to type in a valid email address and hit the subscribe button.
Why should you want to have more subscribers?
If you want your business to survive on the internet, you need to have a steady stream of people who share the same interests as you – people who want to be updated with whatever you post. These people become your regular audience. As you continue to build your relationship with your audience, so does their trust and confidence in you. Once you've established that, asking them to subscribe will be a lot easier. It would also be helpful if you post well-known and more prominent people who subscribe or contribute to your blog. This will add a little more prestige to you and your business and will assure potential subscribers that you are worth subscribing to.
Tools you can use to build and manage your email list
Splash page or Landing Page
Opt in box (sidebar, footer, end of post, in post, feature box)
Pop-up box
Subscribe option upon checkout (eCommerce sites) or when visitors leave comments
Opt in bars (Hello Bar, Instant Slideup)
Videos
AutoResponder like Aweber, Constant Contact, or MailChimp
Contests, Freebies, Giveaways
Once you start drawing your audience in you can slowly build your list of email subscribers by you can direct your monetization efforts.
Check out this article Email Marketing: How to Push Send and Grow Your Business on Copyblogger.
Note: Many of the articles on this site include affiliate links that may earn us a commission if you decide to buy the recommended product.
Related Articles