Amazing with CSS Sprites List
CSS sprites are useful because they allow you to store all your navigation and site maintenance buttons in one file. You do not have to do the HTTP request many times. It will save time to load your web page, make the size of your webpage smaller. And finally, you can control the hold images on your webpage with only one image file for: button, background …The list below will walk you go through all the best of CSS Sprites tutorial and gives you explaint to help you understand the advantages and disadvantages of CSS Sprites. At the begin of this entry. I would like to forward you the link show you the definition of CSS Sprites.
What is a CSSÂ Sprite?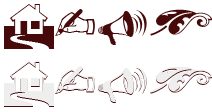 This post actually is for beginers who never heard it before. Check it out if you're really new to CSS Sprites and want to know how it works. And absolutely, you will get why we use the CSS Sprites. Check it out! – What is a CSS Sprites?
Creating easy and useful CSS Sprites
This is the first entry i know about CSS Sprites. When I using phpBB for Comunity Board, i really suprised about the hover button it's using. So, I went to CSSGlobe and i found it. Ignacio Ricci walked me out bright by his awesome tutorial. Read more …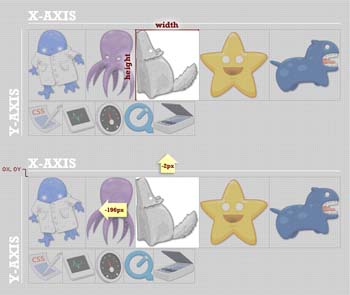 CSS Sprites: What They Are, Why They're Cool, and How To Use Them
Chris Coyier is really big guy. I love all the post on his CSS-Tricks.com. This post is not a tut, actually, he wrote this post to explain the advantages of CSS Sprites and guide you how to use it and what differences between normal Image Rollover and the CSS Sprites. Take a look at this, and you'll find out what you would get if you use CSS Sprites that the name you never heard before. Read more …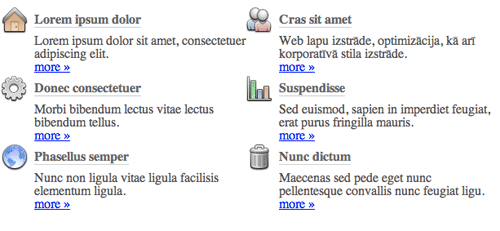 How to use CSS Sprites – Screencast
David shows you the basics of CSS Sprites how to use them your site design, they cut down load times and server requests. They are also easy to implement. This is a well done tut, the best CSS Sprites Video Tutorial I've never seen before. Well, but at least, you need to read those links above to have basic knowledges so you can follow his tut. Watch it …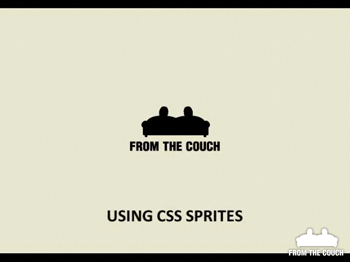 Exactly How to Use CSS Sprites – Screencast
Yet another video tutorial about using CSS Sprites. This video teachs us how to use CSS sprites to improve load times and decrease the number of HTTP requests that are made. This guy maybe has spent a lot of time remaking the Apple menu. But this is also a well-done tut in screencast. I recommen reading others tutorial on nettuts, now is tutsplus.com; because it's a big site about design. Watch it …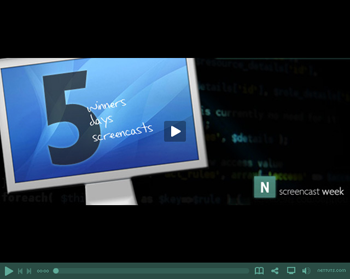 Advanced CSS Menu
This is the post on series 7 Advanced CSS Menu, A Great Roundup!! . And more, this is a good example of menu rollover using CSS Sprites. With a beautyfull design, this post is not only the tut of CSS Sprites, but also showing us how to slice up the menu design step by step and putting them together with CSS. Read more …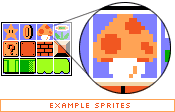 CSS Sprites: Image Slicing's Kiss of Death
It was called "The legendary introductory article about CSS sprites" because it's most first but clear when the CSS Sprites Technique known. No more words, check it out! Read more …
CSS Sprites + Rounded corners
He's using CSS3 with the CSS Sprites Technique to make a tut help you smooth your content box. It's called rounded corners for content box, the name that's not strange to designers. But, read this post, and find out more differences with the CSS Sprites. Read more …

CSS Sprites: How Yahoo.com and AOL.com Improve Web Performance
And now, it's time to watch how our big guy doing with CSS Sprites. Read more …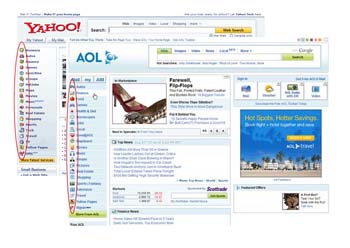 Date Display Technique with Sprites
Chris Coyier showing us how to make a cool date display that LearningjQuery.com is using. This is not a new technique of wordpress date. But with CSS Sprites, the date was displayed awesome. Read more …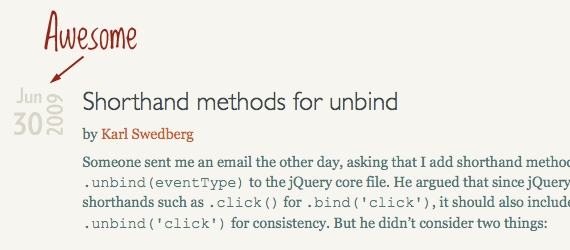 What are advaantages/disadvantages of using CSS sprites
CSS doesn't work at all in very early versions of Internet Explorer and Netscape. These browsers will display your page as plain html. And see some words about its advantages and disadvantages. Read more …

CSS Sprites are Stupid – Let's Use Archives Instead!
One great article but not about benefits, it's a ring bell to announce the disadvantages of CSS Sprites. This is the good place to see everybody talking about no-new technique CSS Sprites. Read more …
To Sprite Or Not To Sprite
Small article talks about some problems when using CSS Sprites. This is a bit off-topic as it's unusable for css sprite. Again, javascript is not easy to be replaced. Read more …
Sliding Doors Meets CSS Sprites
An article which combines the ideas behind Dave Shea's CSS Sprites with Douglas Bowman's Sliding Doors. Read more …
FF: Minimizing HTTP Requests
One of the best ways to speed up website performance is by reducing the number of HTTP requests the website makes. Read it and have a bit of laugh by funny way this guy explaining.Read more …

CSS Sprites/The Good, The Bad and The Ugly
It's not the film :)). He just catchs the wonderful name to describes how the CSS supports the Sprites and some hiding unwanted parts of sprites like buy a new car of Toyota with a lot of fee only known when signed to buy already. Read more …
The future of css sprites
Look ahead and try to find out what the future will bring us to improve the use of sprites. Read more …
To readers:
Before starting this entry. I really dont know some of webpages and blogs already make a list of CSS Sprites. Smaller or huge collection (The Mystery Of CSS Sprites: Techniques, Tools And Tutorials). This entry is just my bookmarks and i wanna share them with you all.
---
Related Articles