A Showcase of Beautifully Designed Landing Pages
Building a fun, interesting or useful product is challenging enough – but once it's built, it needs to be presented in just the right way. Landing pages need to be designed in such a way as to show the product in a great light, sell the benefits of the product (not just the features) and make it quick & easy to understand what it does at a glance. Aesthetics are important too – potential customers can be easily put off by distracting or poor design, so it's important to make sure that the landing page is pleasing on the eye. We've brought together a collection of design beautiful landing pages that describe & sell the product perfectly.
TinyLetter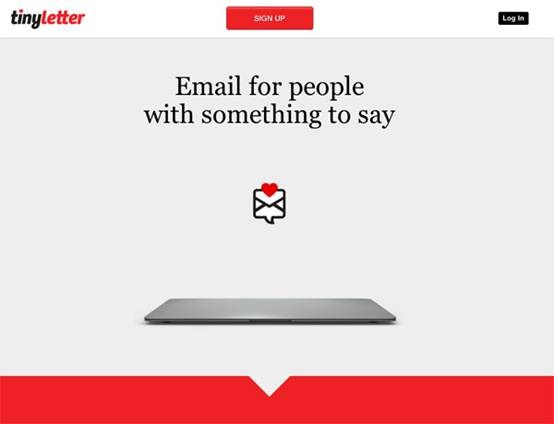 TinyLetter is an email newsletter service that allows people to easily send out newsletters via email to a whole range of subscribers. The entire service is built with design in mind, and this really comes through on the clean, minimalist landing page. The landing page features a video front and centre to help highlight the product, and includes a big, brightly coloured "Sign Up" button in the top navigation that remains visible when you scroll down the page.
Paper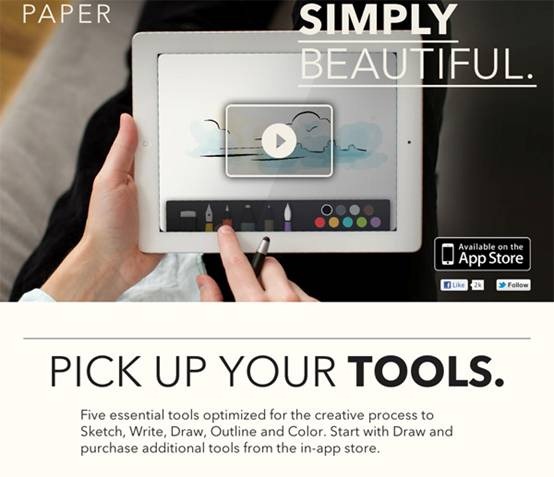 Paper by FiftyThree is a drawing app for iPad that includes allows for sketching, colouring & notes. It's an app that's focused on style & design, so it was clearly important for them to get the design of the landing page right. The huge header image shows off the app, while the remainder of the page focuses on the different tools within the app, and talks about benefits rather than features.
Path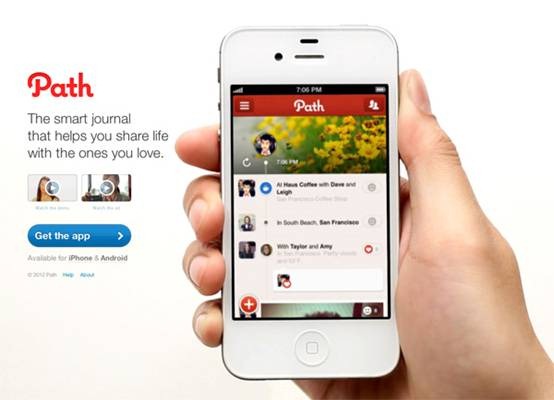 Path, a social networking app that's designed for your closest friends, has an interesting & creative user interface, and this is one of (if not the) most talked about feature of the app. Path have decided to make this UI obvious on their landing page, by making the background a huge video of the interface in action.
Flight Card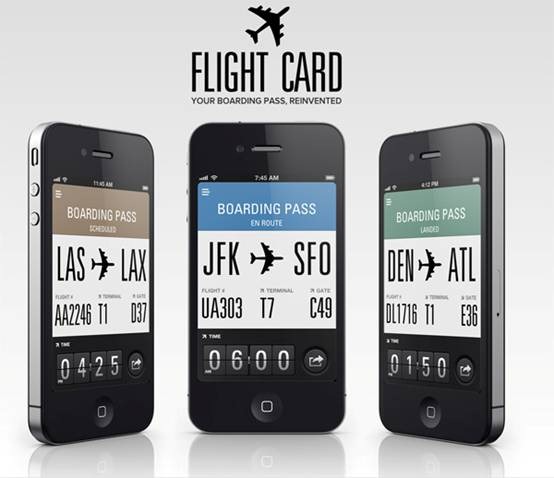 Flight Card is an iPhone app that helps to show you the status of your flight and helps to show you which terminal and gate you need to be at, what time it's departing and updates live to let you know if there are any delays or diversions. The design of the app itself is the highlight, as it's so hard to find flight information displayed clearly and elegantly, and so the landing page is extremely visual to show this off. Huge images of the app in action are shown, along with several, easy-to-spot "Download on the App Store" buttons.
Stripe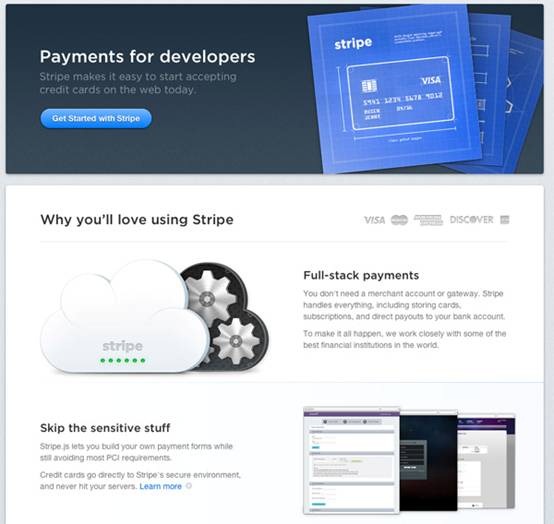 Stripe, which provides a service for developers to allow them to easily accept customer credit card details, has an amazing landing page which serves it's purpose beautifully. The main heading makes it clear what the service does, and provides a very easy-to-spot "Get started with Stripe" button. Underneath, they list several benefits to using the service – and each benefit has enough surrounding white-space to give it room to breathe.
Ness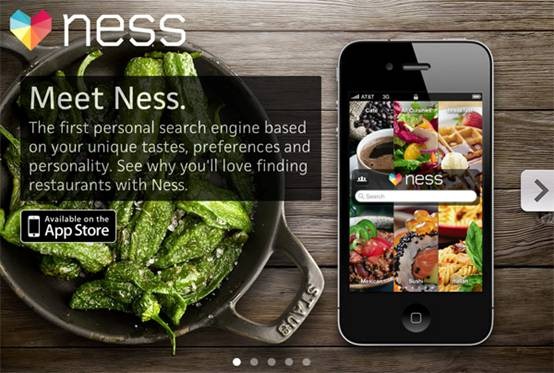 Ness is an iPhone app which describes itself as a "personal search engine based on your unique tastes". The landing page is hugely visual, with a huge background image & image of the app in use on an iPad. Clicking the "next" icon reveals more details around the app, and each page includes a large "Available on the App Store" button.
Mint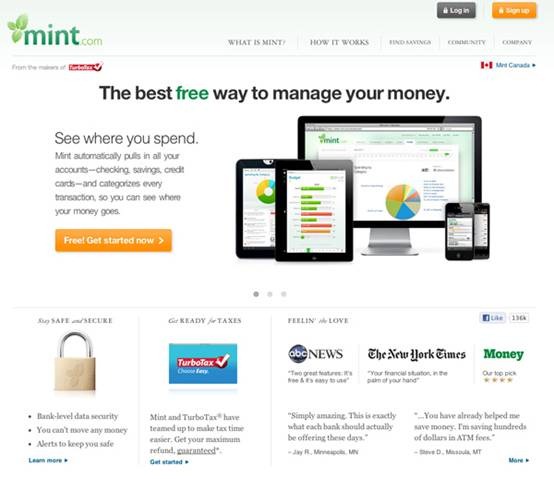 Mint is an online budget planning tool that helps people manage their money better. The app has quite a lot of features and can handle some pretty complicated things, but to avoid overloading you the landing page focuses on a few key benefits and thoughtfully highlights those. The landing page also does a few other things really well – they make it clear that the service is free and, because it involves your personal money, they also highlight how security-conscious the product is, by mentioning that it has "bank level security", and by using HTTPS.
Nest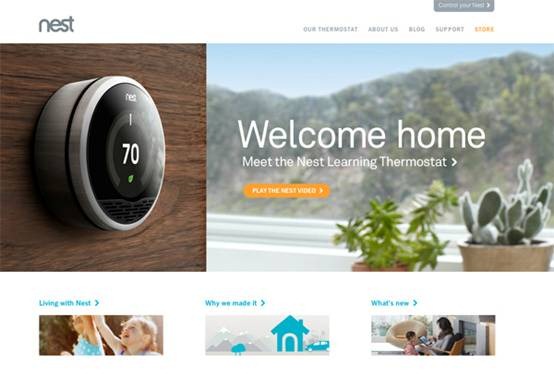 Nest is a thermostat that's been built with design in mind (it was built by one of the original iPod designers). The best way to show off the device is through their video, so the landing page makes sure to include a huge header that shows the product and encourages visitors to watch their demo video with button that heavily stands out against the background.
Basecamp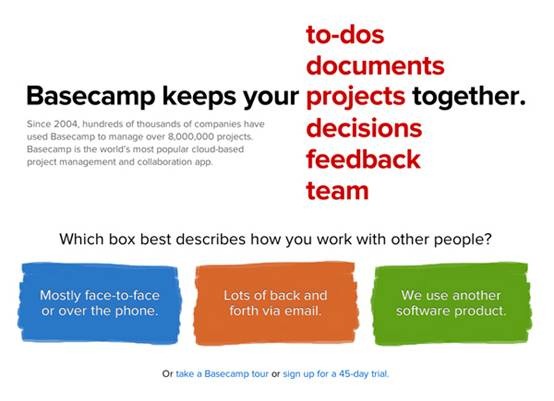 Basecamp is a project management app built by 37signals. The big, bold headline on the landing page helps to show how versatile the app is. Basecamp is used by a large number of varied customers, and many people use the app in different ways. To help make the landing page suitable for everyone, it asks you questions about how you currently work (e.g. are most of your meetings over the phone, or face-to-face?), and helps to display the perfect landing page for you based on your answers.
Statusboard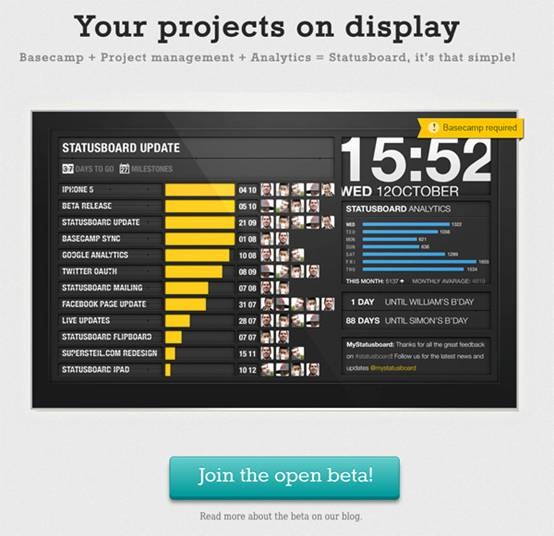 Statusboard is a large, visual display that integrates with Basecamp and shows you how your projects are progressing. The landing page has been kept nice & simple, with a huge image of the main product, along with a really clear and obvious call to action – the huge "Join the open beta!" button below. Scrolling down reveals some more details for those who are interested – along with a testimonial to help encourage people to try the service out.
Square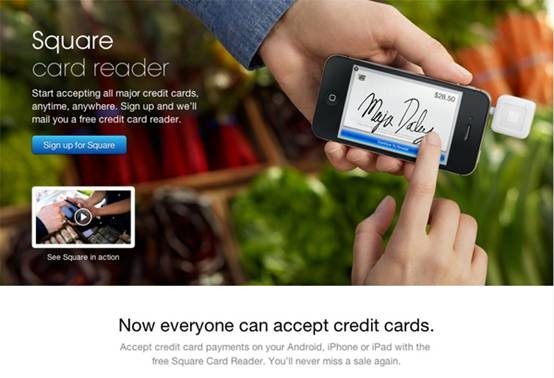 Square is an app that allows businesses & individuals to accept credit card payments through their iPhone or iPad. The app is beautifully designed and the landing page helps to demonstrate this. It's beautifully designed from a conversion point of view too, as it encourages people to sign up with compelling taglines such as "Start accepting all major credit cards, anytime, anywhere" along with a relatively large "Sign up for Square" button which, like many of the examples we've used, stands out from the background by using a different contrast.
Camera+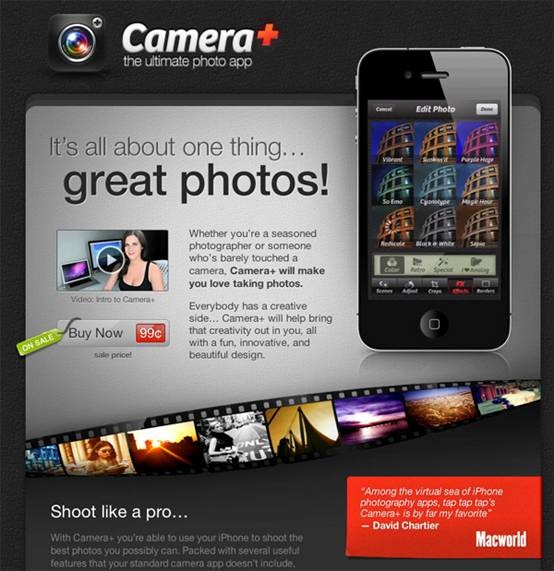 Camera+, a camera app for the iPhone that aims to improve on the camera that comes bundled with iOS, uses the landing page to demonstrate the app in action. The video on the iPhone loops through examples of the app being used – running through a photo being taken, to effects being added and customised. The app has picked up some very strong recommendations from sites like Macworld, Time and Lifehacker, and so these testimonials are shown very clearly on the landing page too.
Foursquare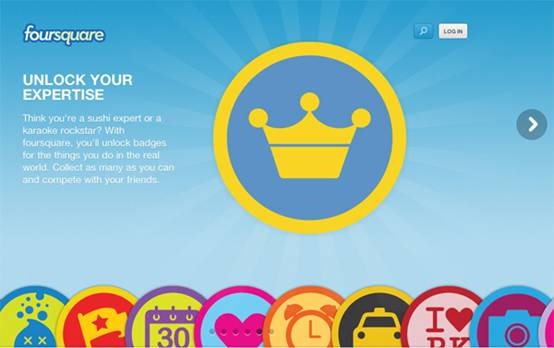 Foursquare, the well known "check-in" app, includes a very clean & thoughtful design on their landing page and focuses on the benefits of using the service, from keeping up with friends, finding new things nearby and saving money by unlocking rewards.
Streak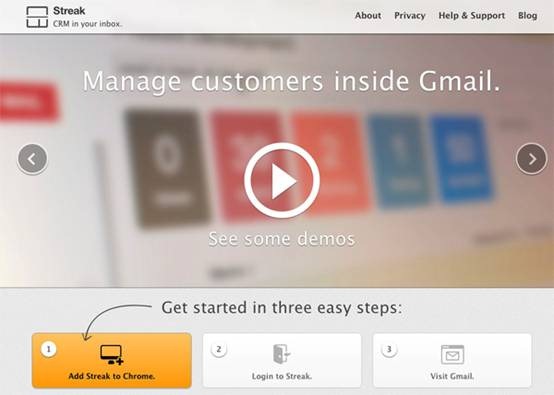 Streak advertises itself as CRM for your inbox, and demonstrates the many ways it can be used by constantly adjusting the tagline on the landing page. The heading changes once every couple of seconds and cycles through taglines like "Manage customers inside Gmail", "Track bugs and issues inside Gmail" and "Manage email support inside Gmail" amongst others. It also includes a number of videos to help you get up to speed on the service, and it includes 3 easy steps to get started.
Zendesk Lotus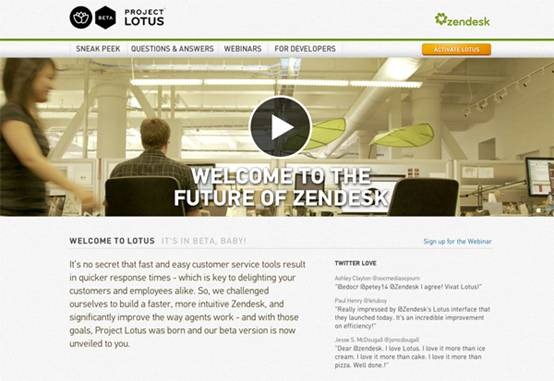 Lotus is the codename for an interface update to Zendesk, the popular help desk software. The new interface is best shown through video, so the landing page for Lotus reflects that. The large play icon is used and placed front and centre to help encourage visitors to check the video out, but other details include a better explanation of what the interface change is all about, screenshots of the new screens and even testimonials taken from Twitter.
Are there any landing pages that you think deserve a mention? Let us know in the comments.
Author – Alex writes for printing experts Print Express, who specialise in business cards, flyers &custom designed postcards. In his spare time he studies graphic & web design and learns to code in Ruby.
---
Related Articles