A Marketing Approach to Gain More Clients
Being self employed has its ups and downs. You get to make the rules, and work the hours that are best for you. On the down side, it is up to you how to get clients and in turn make revenue. Especially in the world of web design, it can be a tough market to plow into.
With that being said, with the right type of marketing tactics, you should be able to set yourself apart as a designer. After all, if no one knows about you, it will be hard to get anyone to pay for your great designs.
In this article I'd like to share some useful tips to consider when you are about to make a website together with some social tricks to attract attention.
Showcasing Your Talents
---
What better way to show your skills than to have a website of your own. Being able to build a well designed, easily navigated website will let potential clients know what you can really do. Lisa Buyer, of the Buyer group looks for, "an up to date website, [and] a list of links to recent site designs," when looking for designers.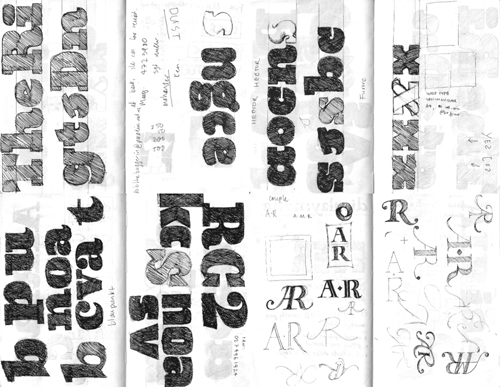 Image credit:
Kim
Using your best techniques and design style will let potential clients know right off the bat what your best attributes are. Posting testimonials (once you have gotten some) on your home page will show visitors what others think of your services.
Also make sure you include an About Me section on your website. This section doesn't have to be long, but writing a few paragraphs about yourself and background can be useful. Besides work related information, put a few facts about yourself. People tend to appreciate that you're a real person, and not just a great web designer.
Blog
---
Your website is basically a live profile for anyone to see. Putting links to your best work, will allow for your audience to find even more examples of your work. Implementing a blog can also be useful.
Constantly updating your blog is a must. Your goal should be to get loyal readers, so make sure you update your blog once a week, or daily, depending on your schedule. Think of your blog entries as a favorite TV show. Your readers will want to "tune in" at the same time every week. This will also show you know how to keep a schedule and be committed to projects.
For content, don't be afraid to "give away" free information. Give some tips for anyone who may be starting out as a designer, or someone who is trying to do it themselves. This can set you as an expert in your field, and in turn gain more traffic to your blog.
Also share up to date information about your industry. Your blog can act as a networking opportunity as well. Many blogs not only have great content, but have great comments. Letting other people discuss a certain topic in your field can introduce you to many new people, which could lead to a job opportunity.
Networking
---
Take a traditional and non-traditional approach to networking. Go to industry events and start talking. You never know who you can meet, or be introduced to—so keep yourself in the loop.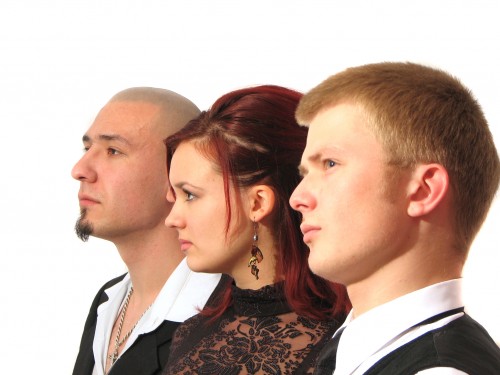 Once you get your business cards printed, think of creative ways to get your card out to potential clients. Mike Smith writes in his blog, that you should, "find the beginner XHTML/CSS or web design for dummies books and put your business cards inside them in every library you can get to. This way, anyone looking for [those] books to do their own website will instantly be met with a way to get out of reading the book and trying to do it themselves."
Social media is also a great way to meet potential clients and colleagues. Twitter has become a networking dream. You now can find people all around the globe, and you can do it at home.
Participating in chat discussions on Twitter is another way to find the latest on industry trends, and is a great way to stay connected with fellow web designers worldwide.
Dribbble, the Twitter equivalent for the design world, is another online networking option. The downside to this site is that it is invitation-based only. You may have to dig around for an invite, but it could be useful down the line.
The Perfect Pitch
---
Besides getting a potential client's attention via your website or networking, it is imperative you can pitch a prospective client. Putting yourself out there is a must in the freelance world. Honing your skills and being able to pitch a company can be a bit difficult at first.
One thing to keep in mind is you don't want to come off like you are just copy and pasting the same pitch to someone. Instead do a little research and find out what they do, and who they are.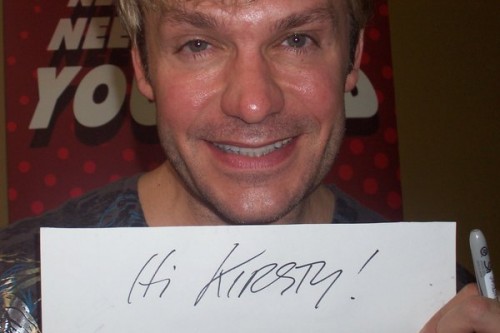 Image credit:
AkidaSoren
Simply putting, "Hi John," will let the person know you took the time to find their name, and spell it correctly. Try and keep your pitch short and to the point. We all are busy, and don't have time to read lengthy emails. Your first email should only be one to two short paragraphs long. A short introduction of yourself and what you do is best.
If they are interested they will email you back for more details. Keep a list of who you are pitching, and send a follow up email a week or two after the initial email. Sometimes people do mean to respond, but get busy. After a few emails though, I would leave it alone, and assume they are not interested.
LinkedIn is another site that is great for connecting with businesses. Sending the correct person a quick line about your services could get you a new client. However when you do make contact, whether it is through an email or a social networking site, make sure you pick up the phone to further the discussion.
When you are talking to a client, or a potential client your voice can help get them excited about your ideas. If you are excited, chances are you can get them equally excited about a partnership.
Make sure your responses back to a client are in a timely manner. If you take a week or longer to respond, they might feel they aren't a top priority of yours. You may have a pressing matter, but let them know you are still working on their project as well. A quick email only takes a minute.
Quality Work
---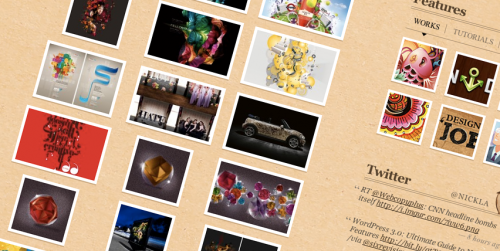 The best type of promotion is really your work. Quality work will keep your clients happy, and in return they will probably recommend you to their friends. Keeping up a good relationship is best. Always keep your client informed and give them your best work.
Once you get the ball rolling and a few clients on the table, you should be able to see what types of networking and pitches work best for you. It may take a little bit of trial and error on your part, but marketing yourself is something you need to work on as much as keeping up to date on the latest web design techniques.
---
Related Articles