9-11-01 May We Never Forget
As everyone knows, 2012 will be the 11th anniversary of the September 11th terrorist attacks. My thoughts and prayers go out to every person touched by the tragedy. May we never forget…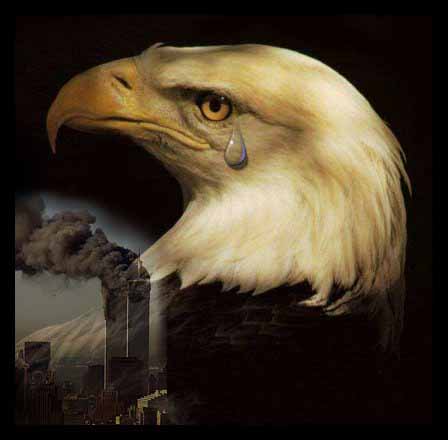 While you find yourself reflecting on this tragic event, I encourage you to check out I Am Second for answers to many of the common questions that arise out of a time like this such as, "Why does God allow bad things to happen?"
I don't believe you are here by accident. It is my prayer for each and every person who has stumbled upon this page to come to know the REAL power and love of God through the gift of his son Jesus Christ – made available to all.
It's at times like these, when we are faced with the finality of death and the reality of the evil world we live in, that we must stop and reflect on what we truly believe. If you are here today, and you have not given your life to Jesus Christ, I encourage you to learn more about Him through sites like I Am Second mentioned above. Your being here is no accident. Even as I write these words (which you no doubt will read after they are originally written), I have prayed that God would bring people to this very page who don't know Him personally as their Lord and Savior. If that is you today, you have specifically been prayed for, and you were meant to be here!
As Proverbs 14:2 says, "There is a way that seems right to a man, but in the end it leads to death." But there is hope! Romans 8:32-39 says, "He who did not spare his own Son, but gave him up for us all—how will he not also, along with him, graciously give us all things? Who will bring any charge against those whom God has chosen? It is God who justifies. Who then can condemn? No one. Christ Jesus who died—more than that, who was raised to life—is at the right hand of God and is also interceding for us. Who shall separate us from the love of Christ? Shall trouble or hardship or persecution or famine or nakedness or danger or sword? As it is written:
"For your sake we face death all day long; we are considered as sheep to be slaughtered."
No, in all these things we are more than conquerors through him who loved us. For I am convinced that neither death nor life, neither angels nor demons, neither the present nor the future, nor any powers, neither height nor depth, nor anything else in all creation, will be able to separate us from the love of God that is in Christ Jesus our Lord."
If you have any questions, or would like for me to pray with you or for you, please don't hesitate to contact me. It would be my honor.
In Christ Alone,
Kyle
---
Related Articles