60 Creative & Funky Resume Designs
A Resume (CV) is a document that contains a summary of relevant job experience and education. A resume can make or break your application as a potential employee, and by putting a little bit of effort into creating an impressive resume, you can at least guarantee that your CV will stand out from the pack.
A creative resume is very important and you can do this by incorporating a lot of color in a creative layout. It can not only look like your personality, it also speaks of your ability and creativity. Make the time to put together a creative resume because it can be a really helpful tip in finding your next job.
2. Jolie Resume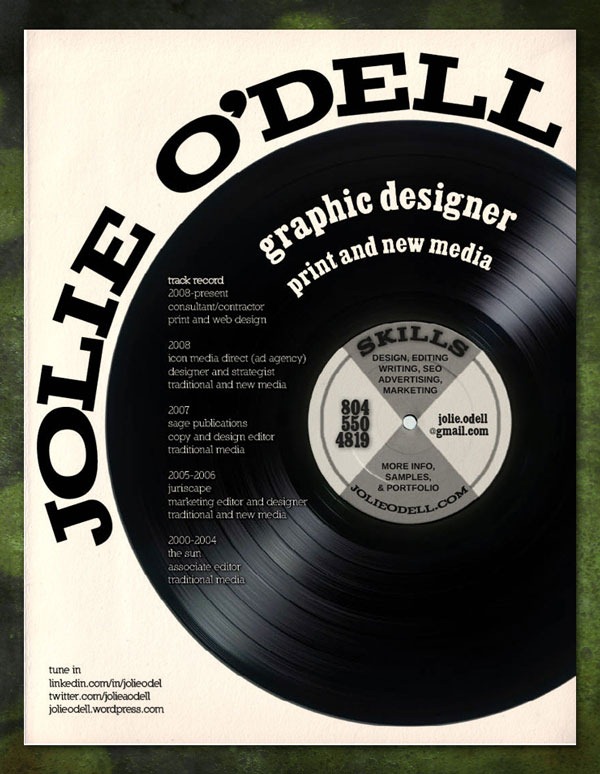 3. Ladin Holis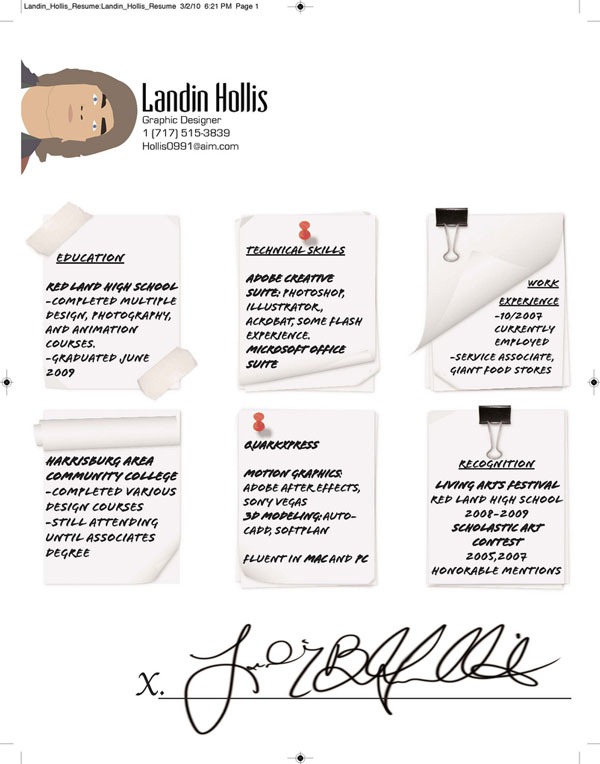 4. Jason Resume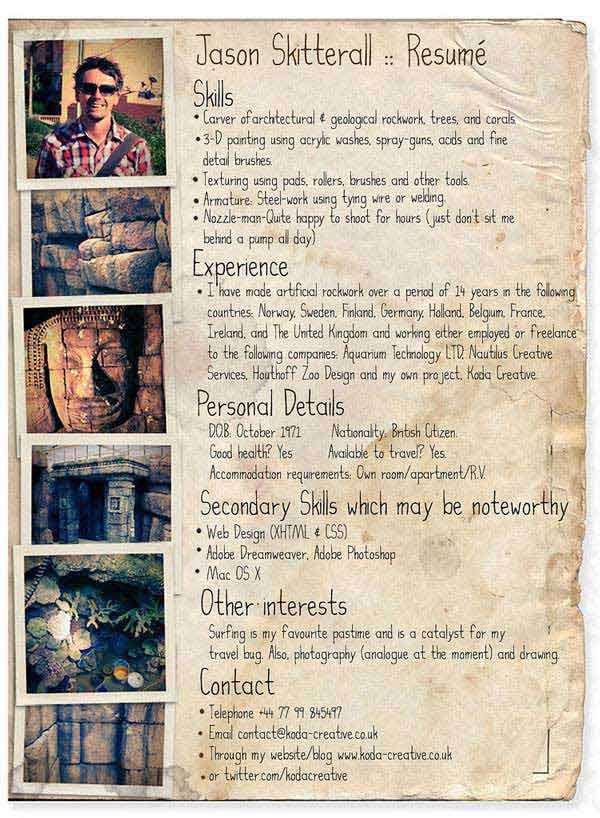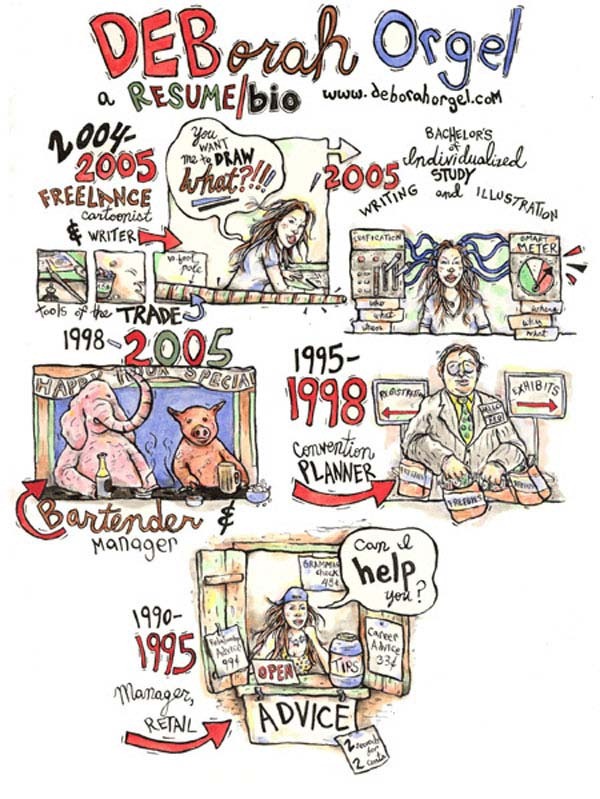 6. Ahmed Resume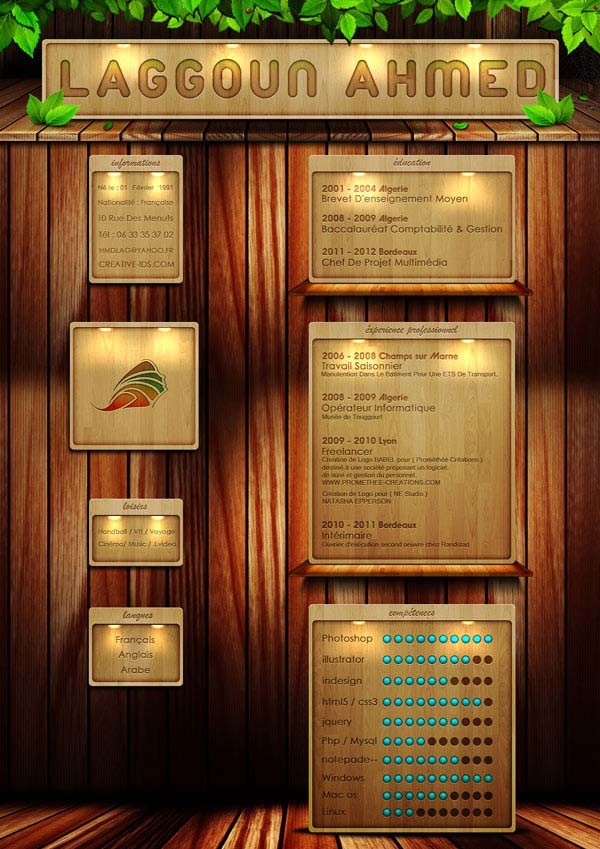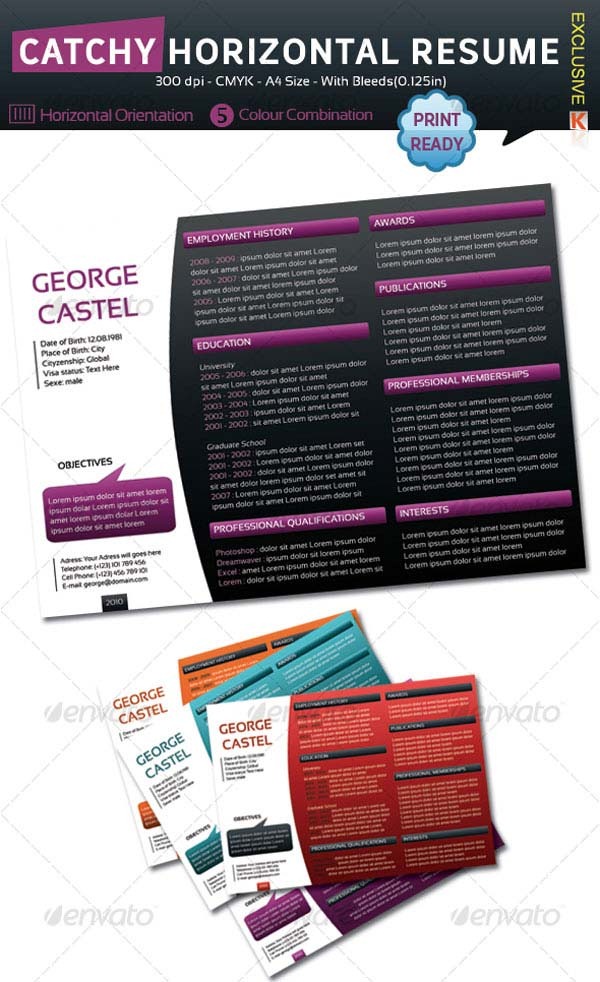 8. Chrisswanger creative resume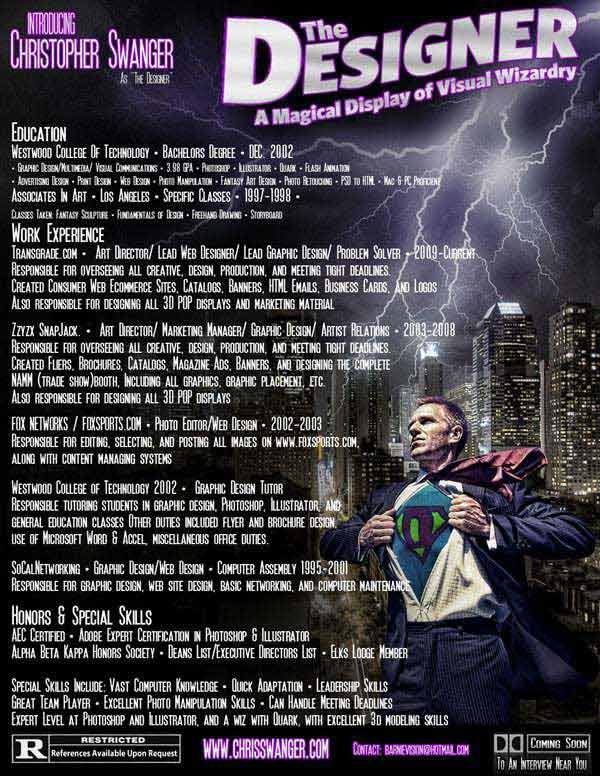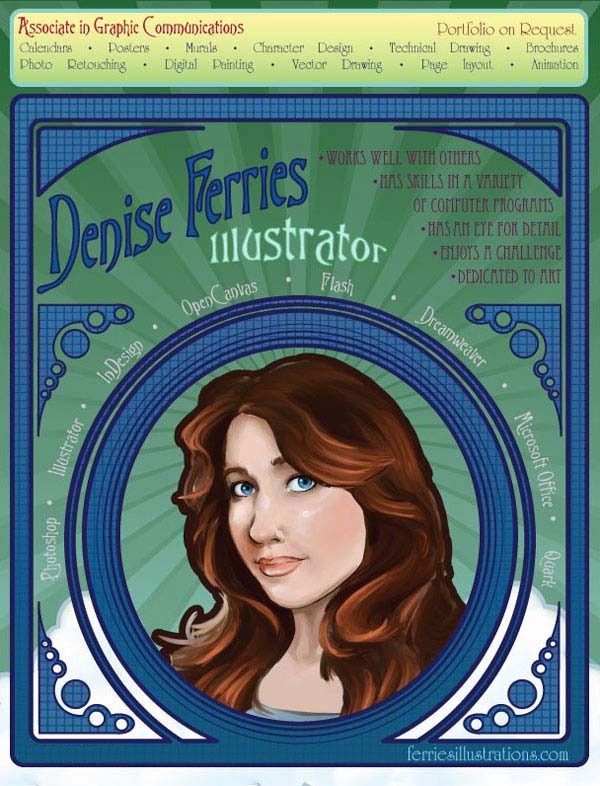 10. Nigel's Resume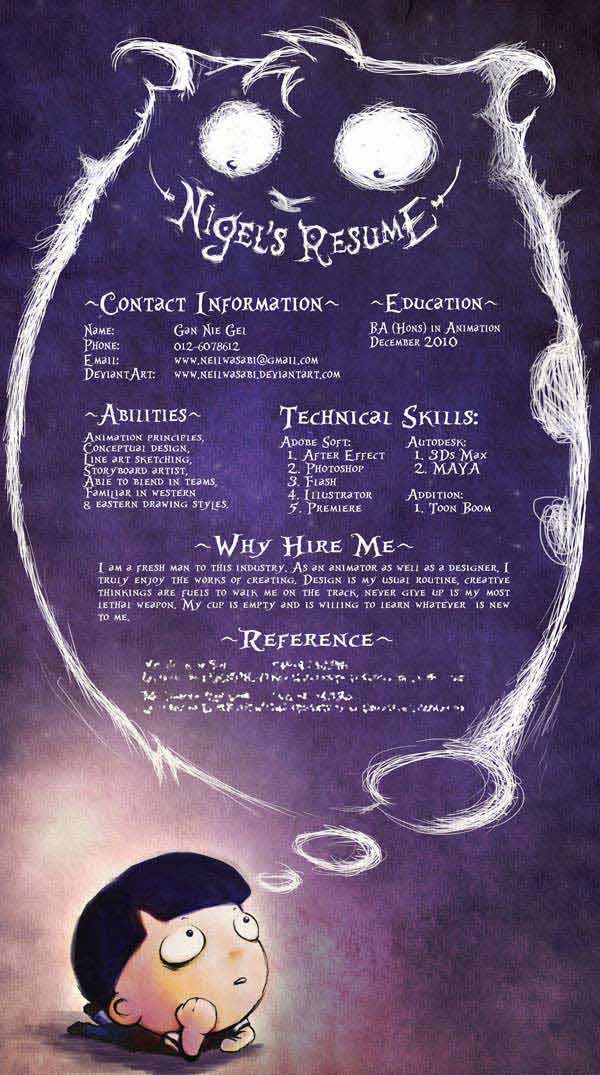 11. The Reckoning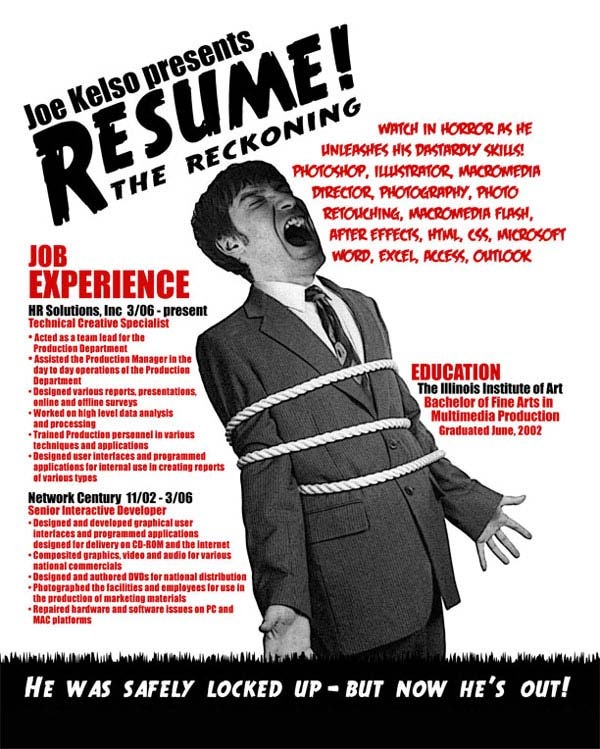 12. Sujoy Resume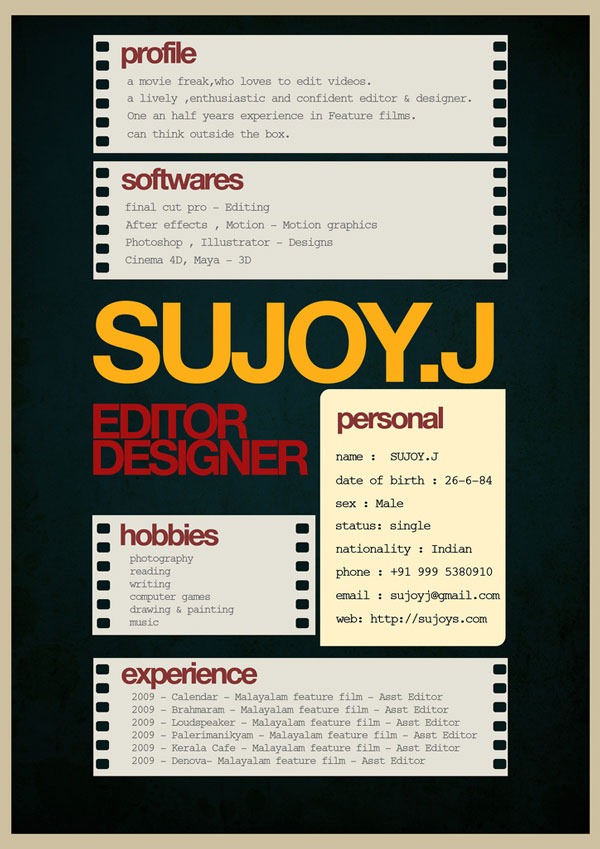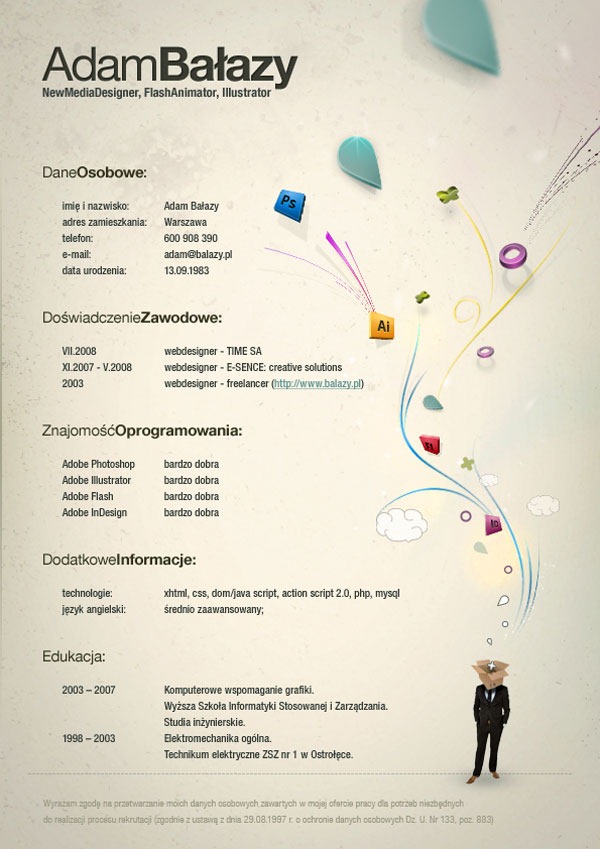 14. CV by 83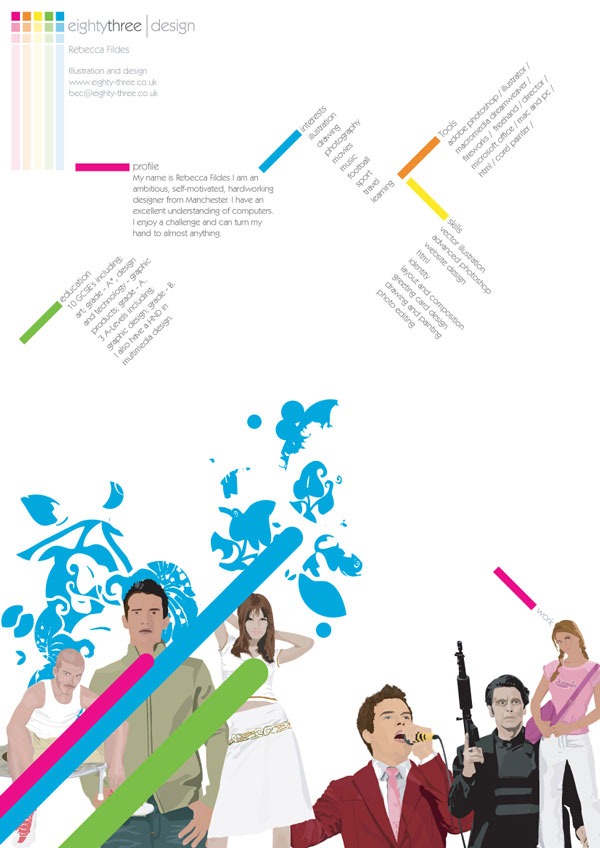 15. CV By Garcia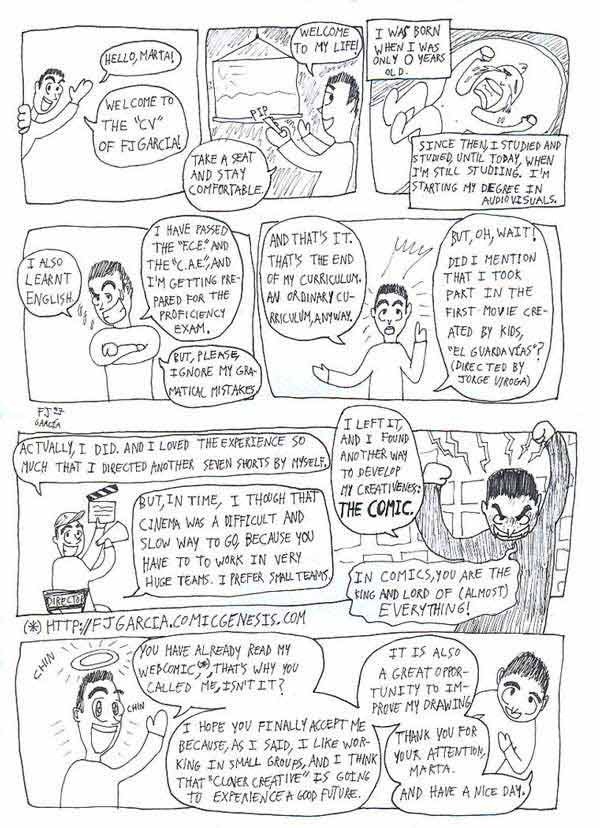 16. Arbrenoir Resume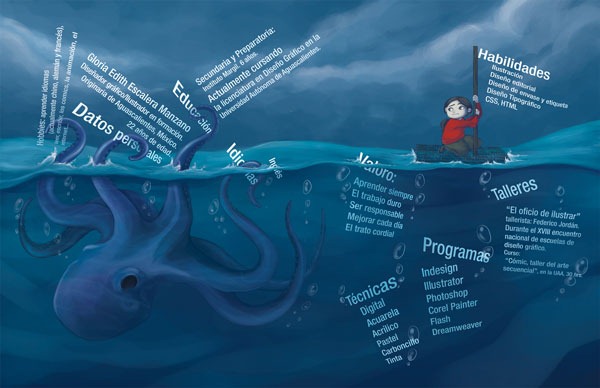 17. Mia Mener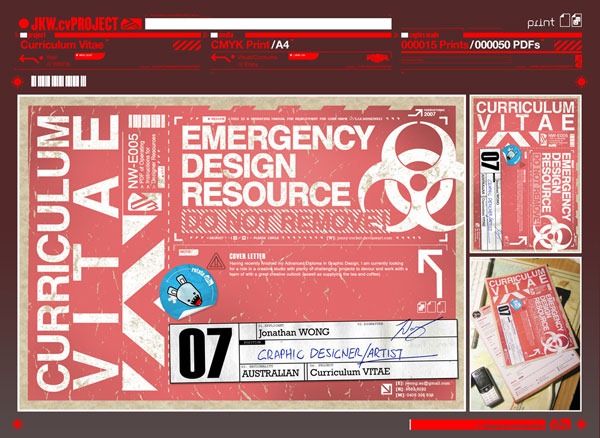 19. CV by Mistis
21. CV By Giemax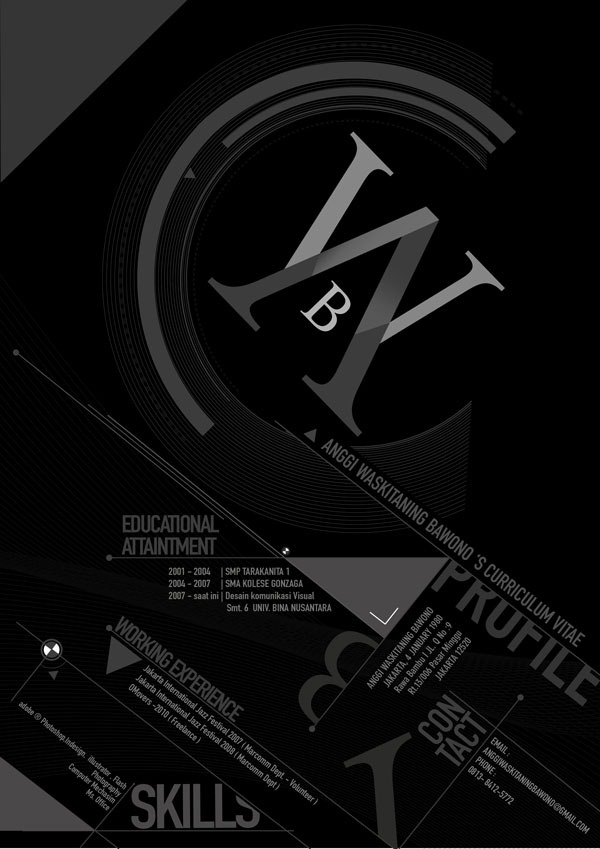 22. Resume design By Kamarademl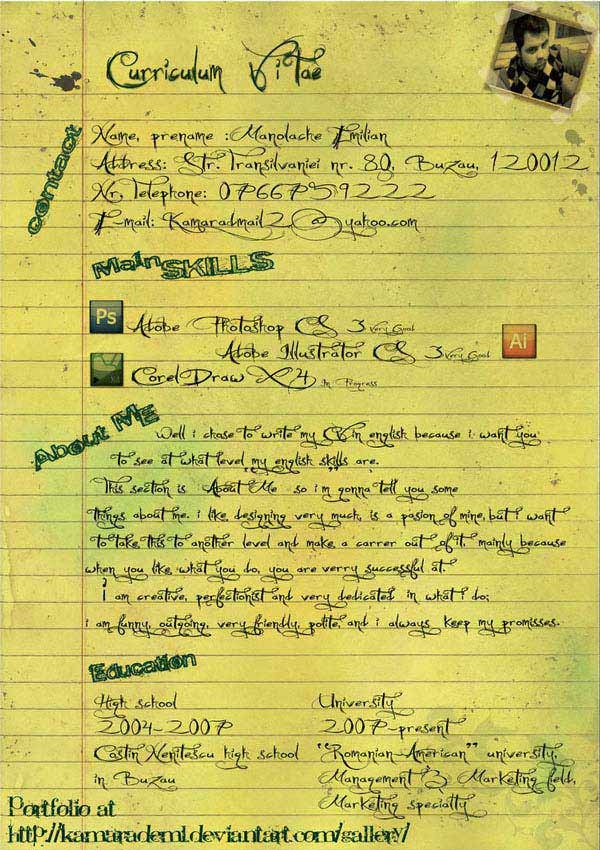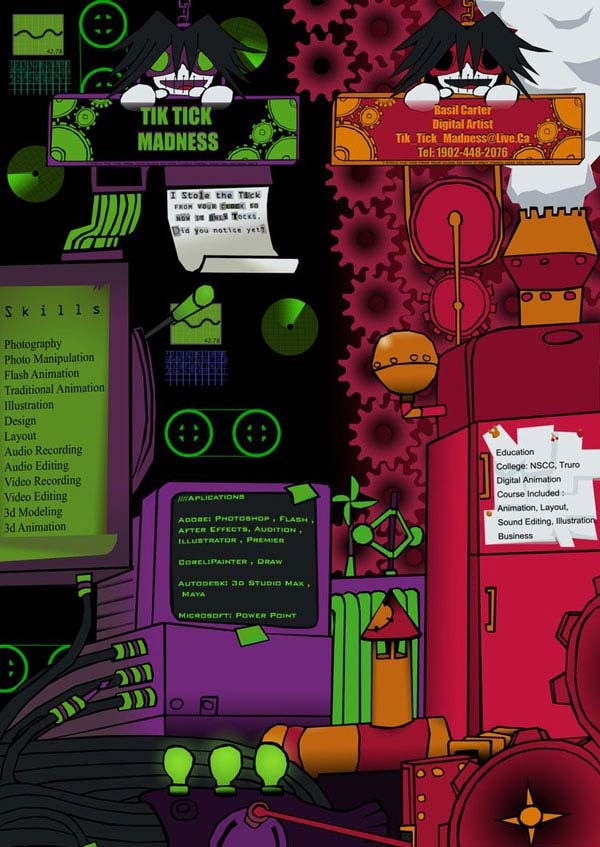 25. Boucher kind CV
26. Graphiste Print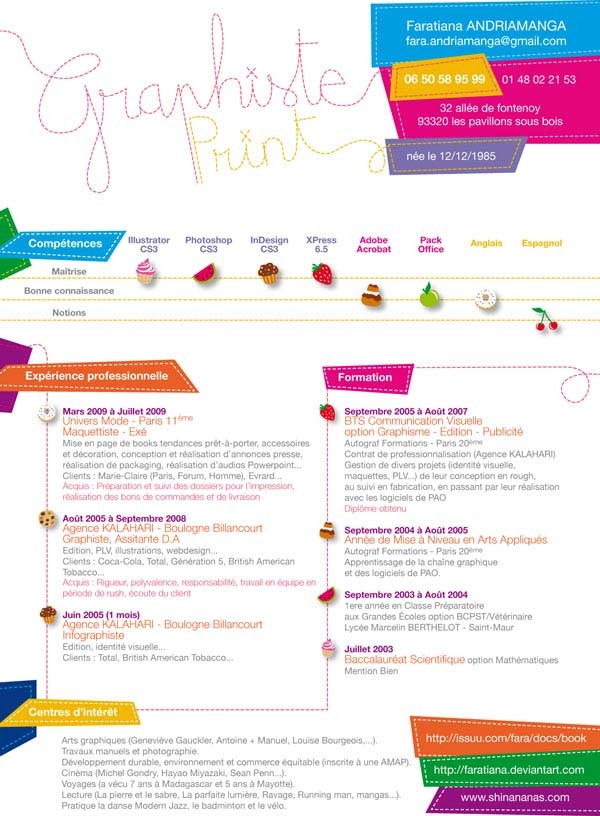 27. Wanted Resume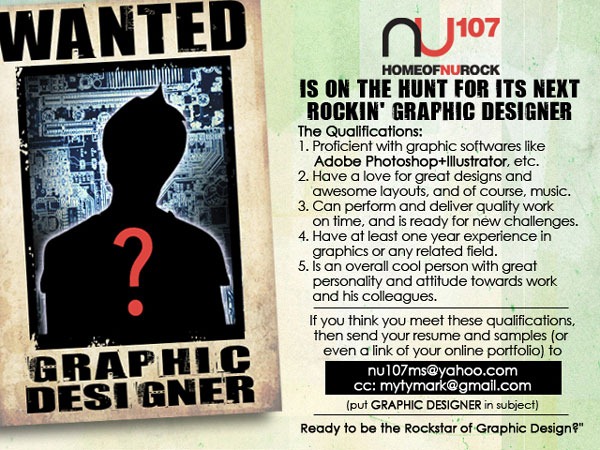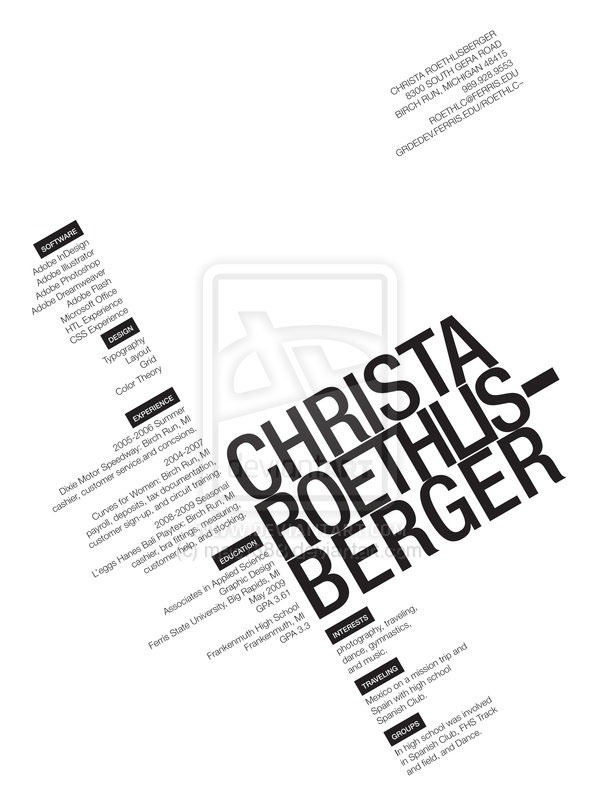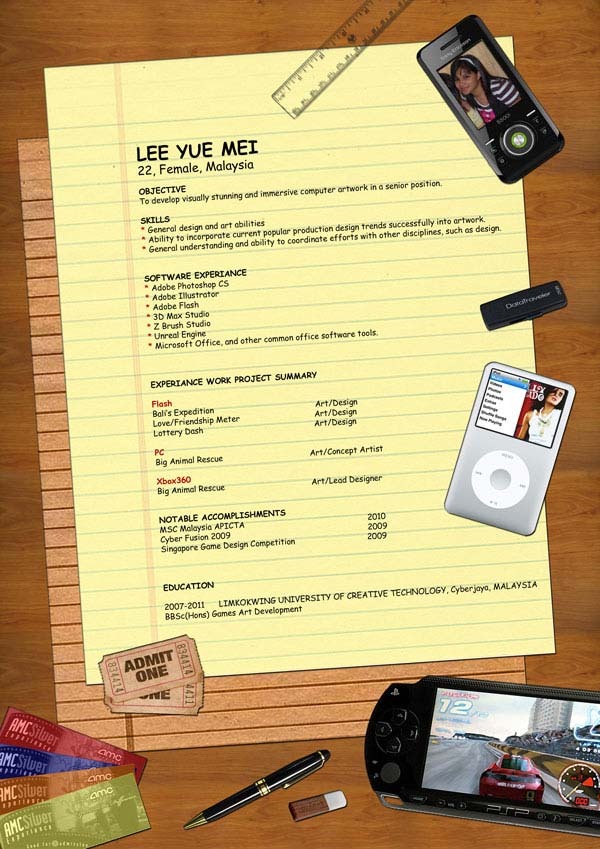 30. John Doe Resume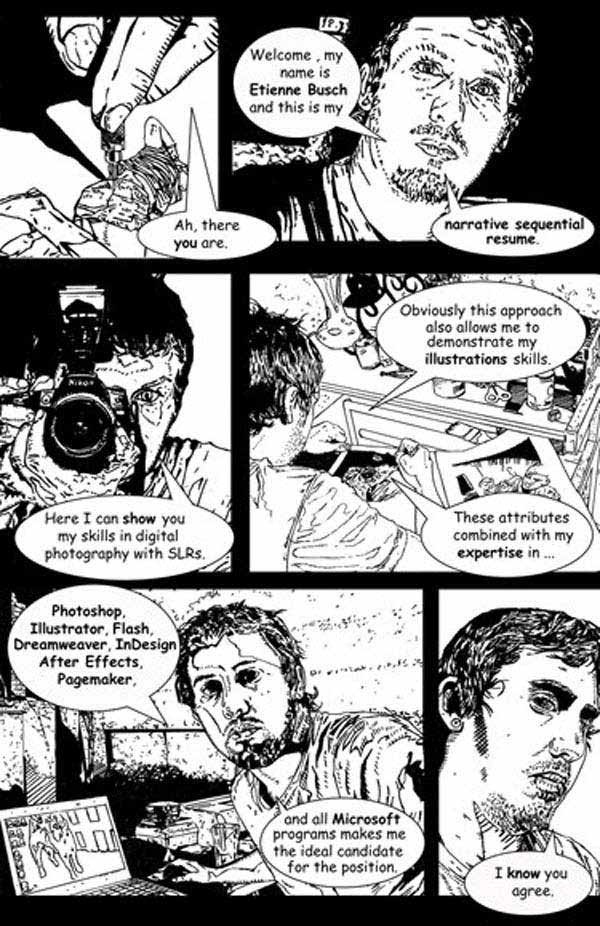 32. Roel cruz Resume
33. Talented Resume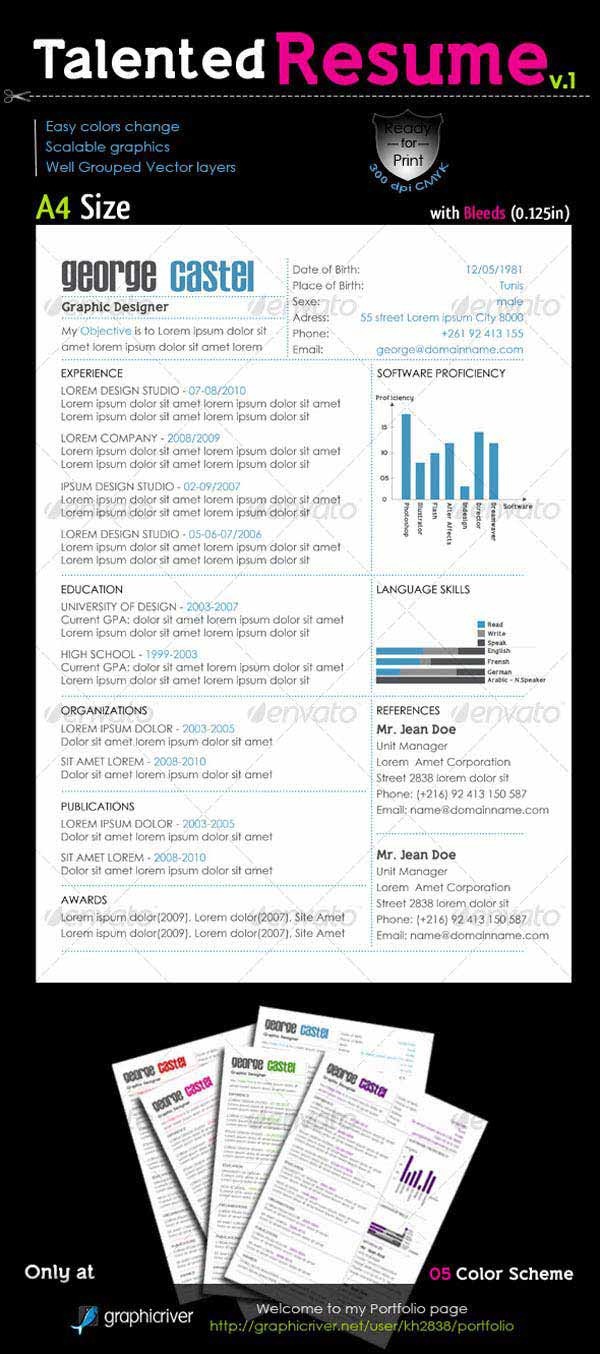 34. Urban art Resume
38. Resume By Aash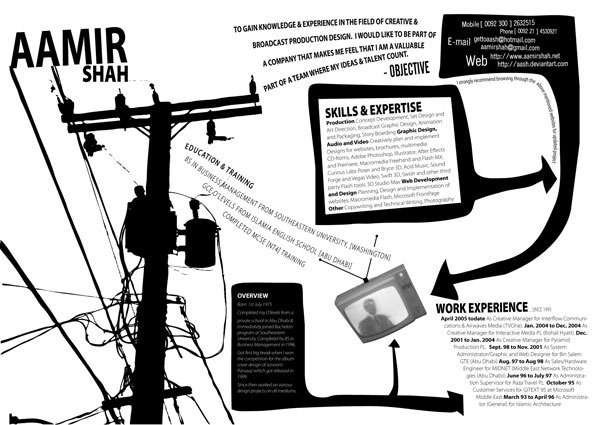 40. Resume by Puziah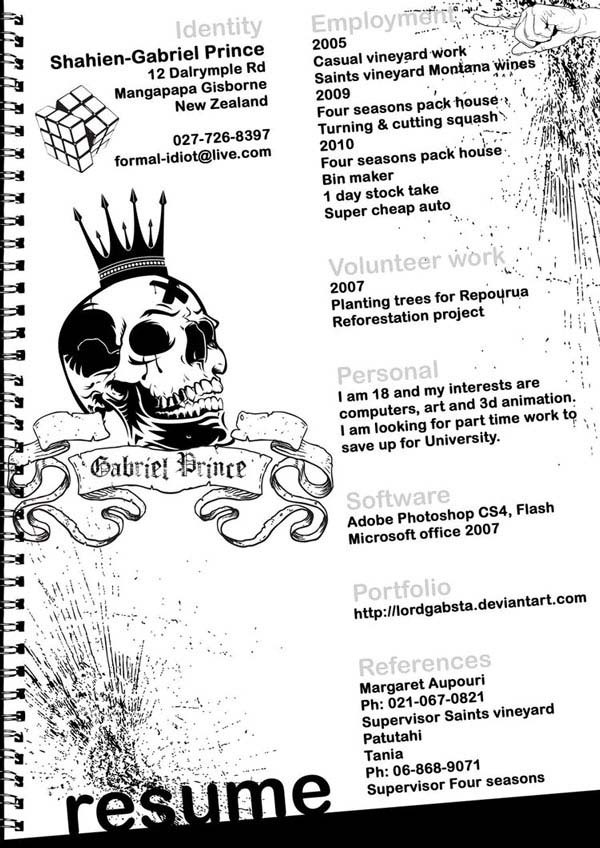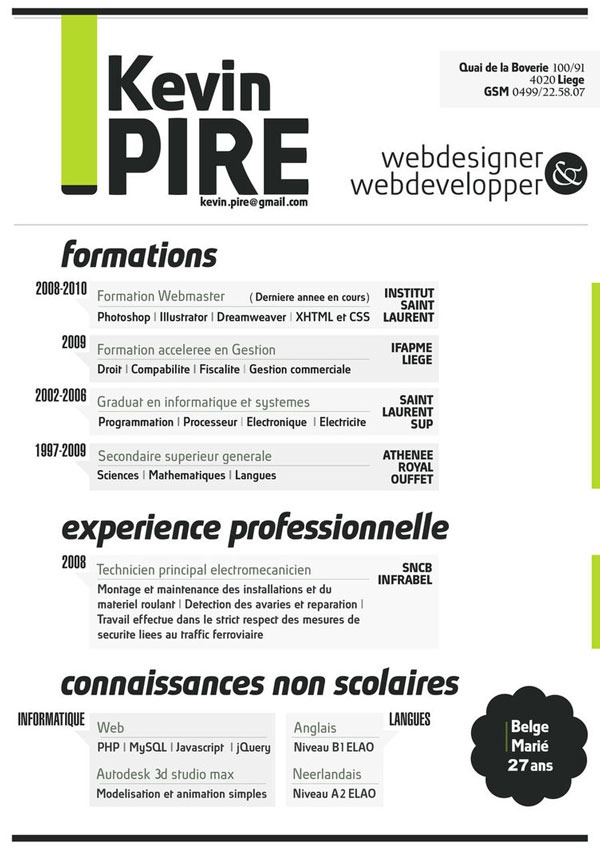 45. Resume By banana Web Designs
47. Resume Teacher by Orange Resumes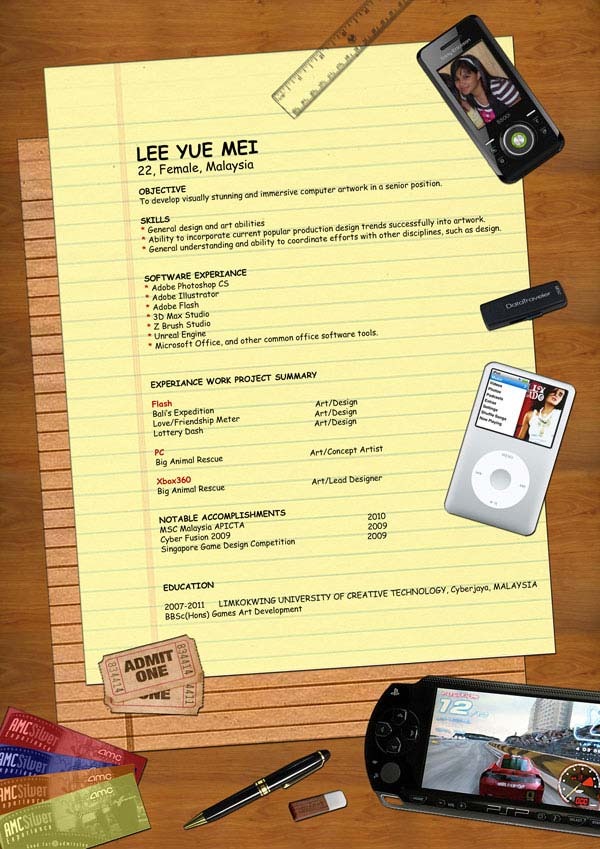 49. Darthkix Resume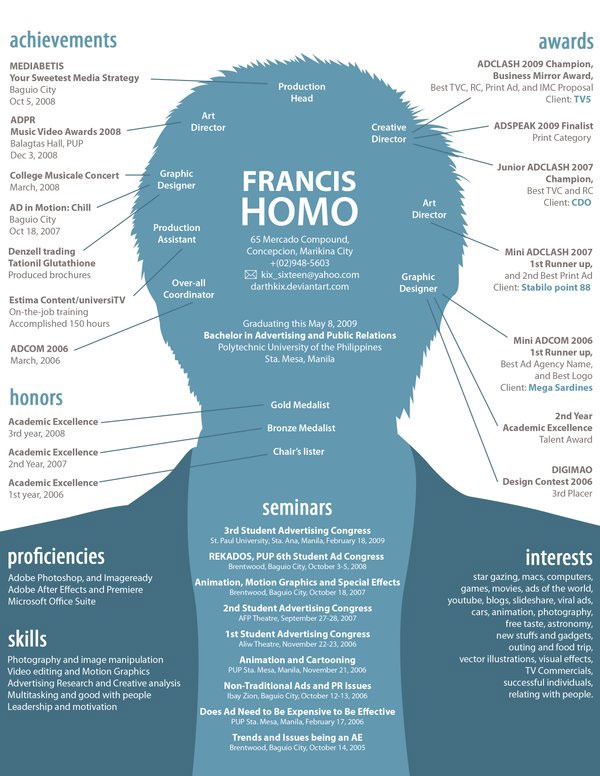 50. Newest Resume
51. Rmoore Resume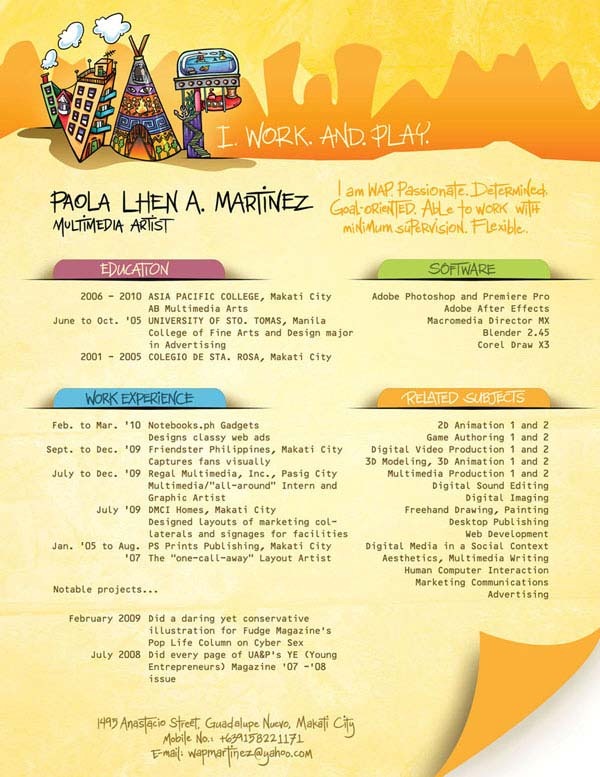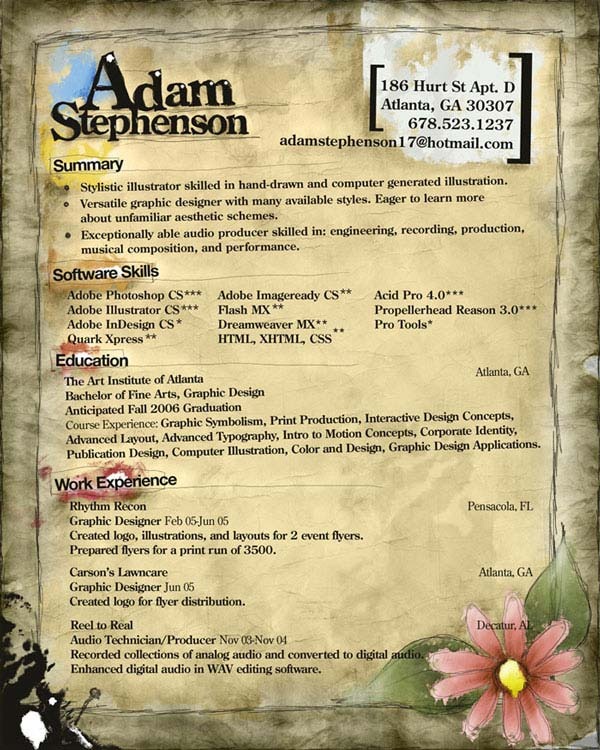 54. Resume By Mikibo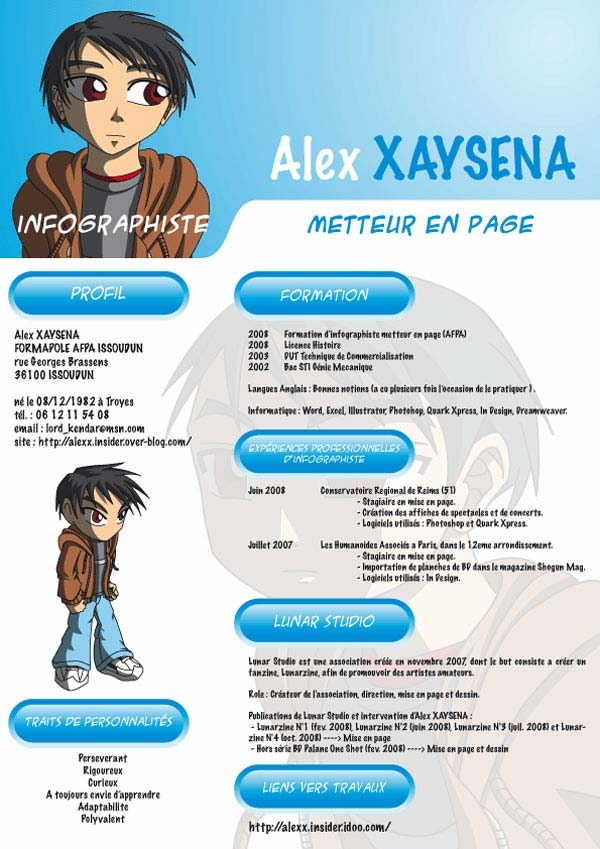 56. Box Resume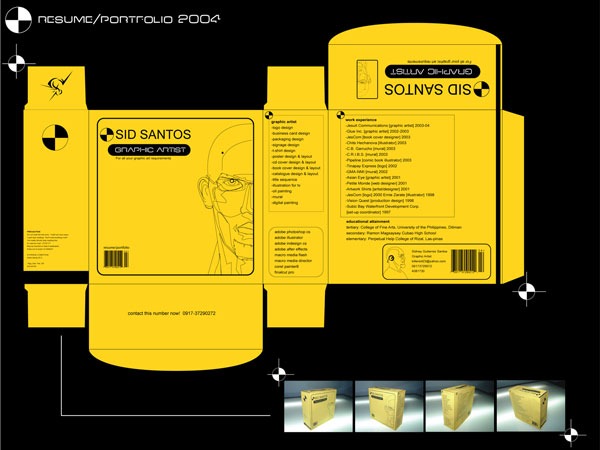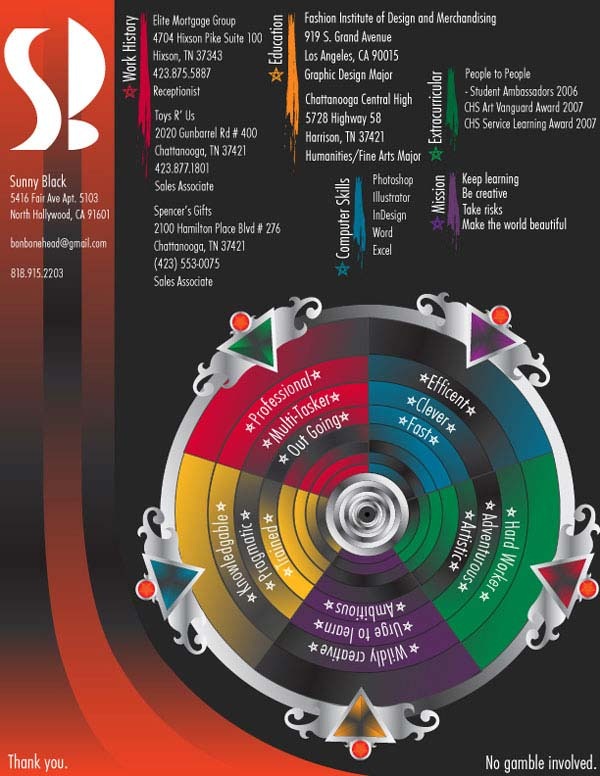 58. My Job Resume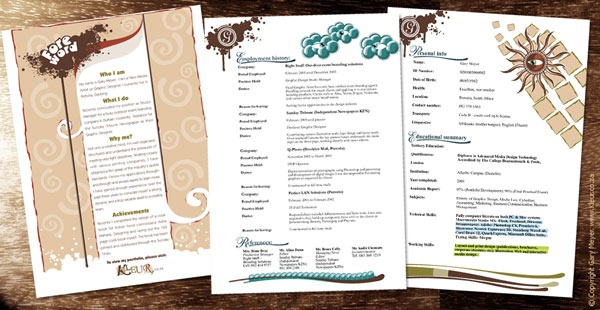 59. Liagiann Resume
60. Kristaa Grey Resume Design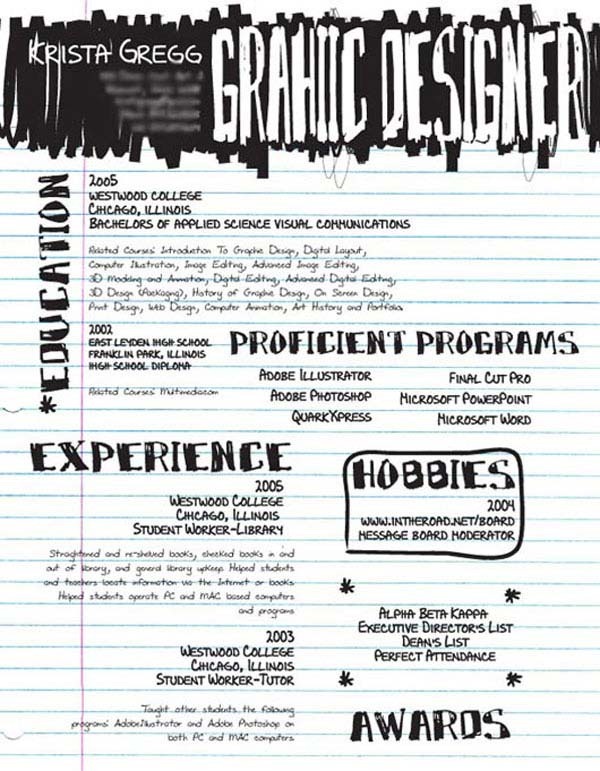 Remember that making a creative resume is only part of the process. While a stylish design will help you stand out, make sure you don't rely solely on your ability to put together a good design (unless of course the job you are applying for is in the creative field) – focus on your experience and fit for the specific job at hand. Employers want to see how you can fit into their organization, not the other way around.
See you at AEXT.NET tomorrow for more great web design resources!
---
Related Articles