50 Useful and Detailed Photoshop Web Layout Tutorials
Web layout is the foundation of a website and therefore, must be designed carefully keeping users in mind. A well-designed web layout gives a feel of confidence and trust to the users and engages them in your websites. Adobe Photoshop is mainly used for the designing purpose, and Photoshop tutorials come in handy when it comes to designing beautiful and attractive web designs.

Here we are showcasing a collection of more than 50 extremely useful Photoshop tutorials that help you create beautiful web layouts solely through Adobe Photoshop. Enjoy!
Full Photoshop Web Design
Web Layout for Italian Restaurant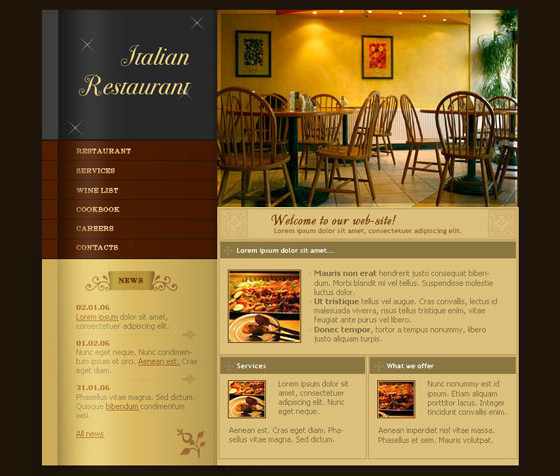 Nature Portfolio Layout
Design Agency Layout
Design a Heavily Textured Portfolio Website
White Notebook Style for Web Site Design
Create a Grunge Portfolio Layout
Create a Cool Travel Agency Layout
Design a Unique Grungy Website Layout
Design a Realistic Website Layout
Photography Portfolio
Urban Layout Perfect for Web Design Company
Create a Beautiful and Elegant portfolio
Create a Recipe Template
Creating A Professional Magazine Web Layout
Create a Dark Themed Web Design from Scratch
Portfolio Gallery Layout
Web Design Layout
Design an Awesome Band Website Template
3D Studio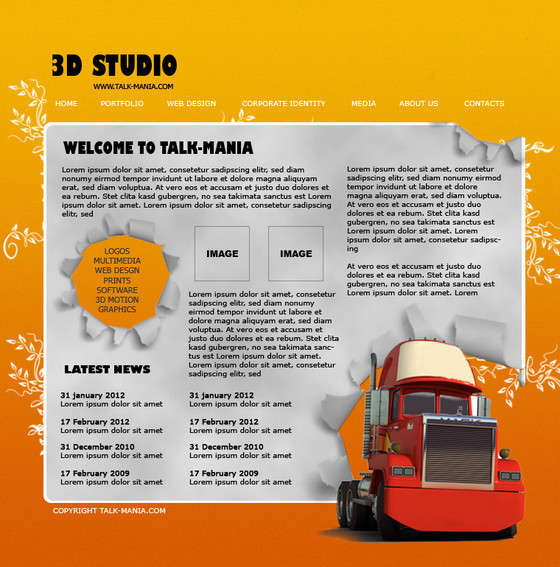 How to design a Law/justice Website
Dark Style Web Template
Creative Studio Web Page
Model portfolio layout
Elegant, Wallpaper Style Template Layout
Making the 'Clean Grunge' Blog Design
How to Create a Grunge Web Design
How To Create a Green Grunge Web Layout
Create WordPress Themes in Adobe Photshop
Old Paper Layout
Create a Valentine's Day Layout
Learn how to Create a Website Layout
Design a Sleek, Professional Travel Blog
Create an Amazing Layout Using Textures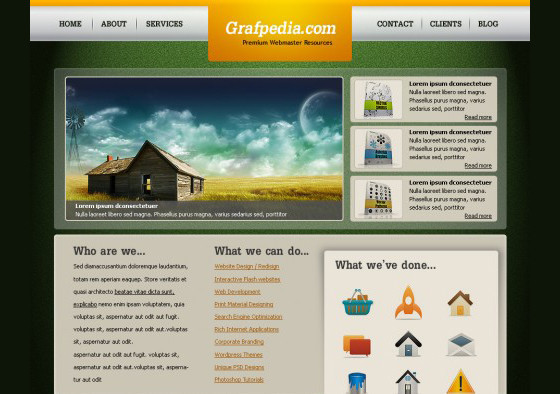 Design a Professional Website for your College or University
Real Estate template
Design a Cartoon Grunge Web site Layout
Photographer Layout
Chopper Layout
Create a Cool and Trendy Grunge Web Layout
Design a Trendy Yet Professional Website Layout
Create a Food Blog Layout in Photoshop
Simple Layout
Making your own Portfolio webpage
Designing Personal Web Page Layout
Create a Grunge WordPress Theme
Create a Real Estate Web Layout
Elegant and Simple CSS3 Web Layout
Create an Elegant Patterned Web Design
Code a Textured Outdoors Website
---
Related Articles