5 Top WordPress Plugins for 2012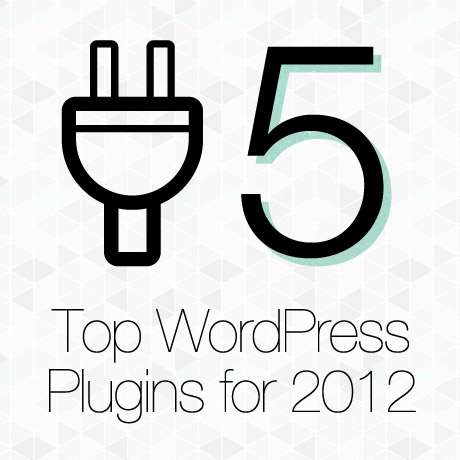 WPtouch Pro
WPtouch Pro is a plugin created by Brave New Code specifically for WordPress users. This plugin can easily optimize your site for mobile viewing on any device (Smartphone, Android, Tablet etc.) It automatically transforms your WordPress website into an app-like theme without a single bit of code. This is a great way to expand your sphere of influence by reaching out to the mobile market. According to its developers, "small screens + big webpages = disaster". WPtouch Pro aims to provide a more stylish and user-friendly presentation of your content. WordPress users can also download the free version of WPtouch and tweak the default settings to suit their needs.
Sweet Captcha
Sweet Captcha is a new and fresh graphical Captcha focused on enhancing user experience on your website. Say goodbye to difficult, boring text and mathematical equations. The fun, colorful graphics encourage your visitors to engage and interact with your website thus increasing conversions and subscriptions, etc. This plugin is easy to use and works across different platforms (WordPress, Joomla, PHP), different browsers (IE, Firefox, Chrome, etc.) and different mobile devices (IPhones, IPads, Androids, etc.).
Instagram for WordPress
Instagram for WordPress – Show off your Instagram photos on your website with this plugin. A simple sidebar widget is created showing your latest 20 instagr.am pictures and picture embedder. This plugin requires PHP curl extension.
Sharebar
Sharebar adds a dynamic and fully customizable vertical box to the left of a blog post that contains links/buttons to popular social networking sites. For wide blogs, a vertical bar with popular sharing icons appears on the left of your post. If the page is resized below 1000px (default), the vertical bar disappears and a horizontal sharebar appears under the post title.
WordPress SEO by YOAST
WordPress SEO by YOAST – WordPress SEO is the most complete WordPress SEO plugin that exists today for WordPress.org users. It incorporates everything from a snippet preview and page analysis functionality that helps you optimize your pages content, images titles, meta descriptions and more to XML sitemaps and so much more. Created by Joost de Valk, well-known developer of WordPress plugins and an authority on WordPress and SEO tips.
Note: Many of the articles on this site include affiliate links that may earn us a commission if you decide to buy the recommended product.
Related Articles