5 Fresh jQuery Plugins Make You Love Your HTML Forms More
Working with HTML forms is really a nightmare because your forms always mess up. This post includes 5 newest and useful jQuery plugins that help you work with HTML forms better and love them more. Enjoy the post in the series of jQuey plugins that is always fresh and useful.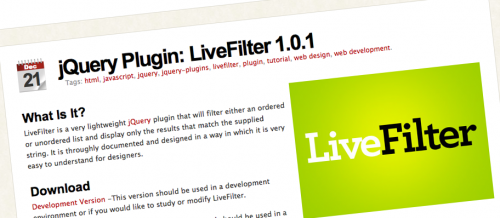 LiveFilter is a very lightweight jQuery plugin that will filter either an ordered or unordered list and display only the results that match the supplied string. This is another way to use live search with other jQuery Plugin because the results of this filter are exactly the same as other live search plugins.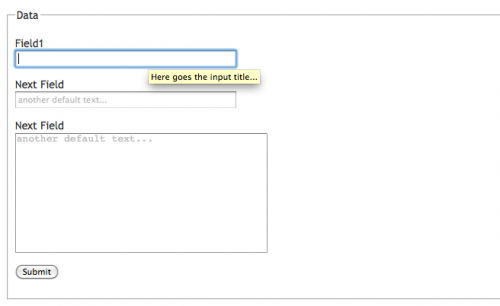 "Form Tips" is a jQuery plugin which enables a form to draw default values or messages into input/textarea elements. The text is fetched from the title-attribute of the element.

This one is really awesome. Just 7kb minified. AutoSuggest is a very lightweight jQuery plugin that makes auto-completing extremely easy.
[smartads]

A small jQuery Plugin but useful for working with the form. Autosave plugin will send entire form when one element changes. You can callbacks on sending, success and error… really helpful for form working.

Tiny plugin helps you recorzine special key from key board when users pressed it. At the moment, this plugin just has some special key such as: CTRL, SHIFT, ALT, RETURN …, but you can include other keys you might want to.
---
Related Articles