5 Free WordPress Themes for May, 2012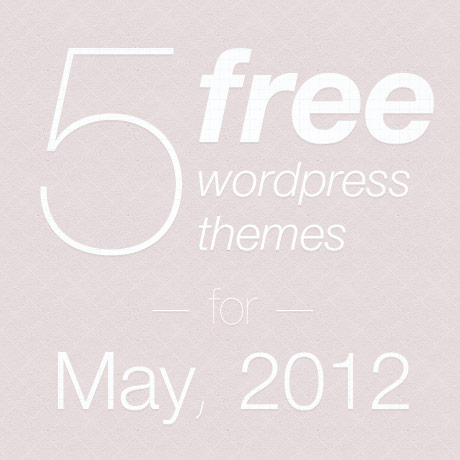 As the WordPress community continues to grow, there are more and more great free WordPress themes showing up on the market that can definitely rival some of their premium competitors. Their styling can vary from colorful and vibrant to clean and minimal, and many of them are being released as responsive designs even. We wanted to say thank you for your continued readership by sharing some of our favorite free WordPress themes for May, 2012.
Meeta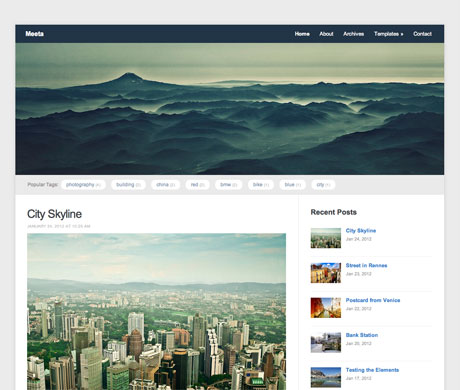 A great little blogging theme that is packed with plenty of premium features such as custom page templates, widgets, and even a responsive layout! Meeta is clean, minimal, and incredibly intuitive to navigate. Like all WPZOOM offerings, it's built on the WPZOOM Framework and has plenty of advanced options to customize the theme to suit your needs and branding.
Meeta Theme: FREE | Demo & Download
Esplanade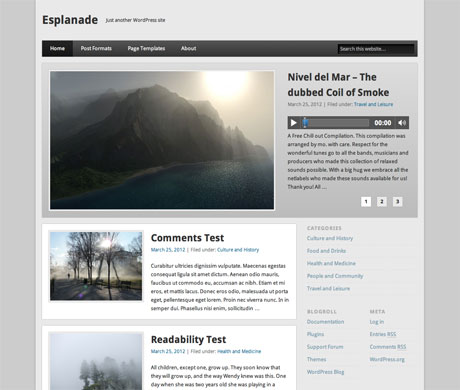 Esplanade is another great responsive template that is great for personal blogs, business sites, or even magazine style sites. Esplanade's navigation is fully accessible on mobile devices with its included touch triggers which open up dropdowns as needed. Accessibility features like this are a great feature to have in any responsive design…try it out by resizing your browser when taking a look at the live demo!
Esplanade Theme: FREE | Demo & Download
GoPress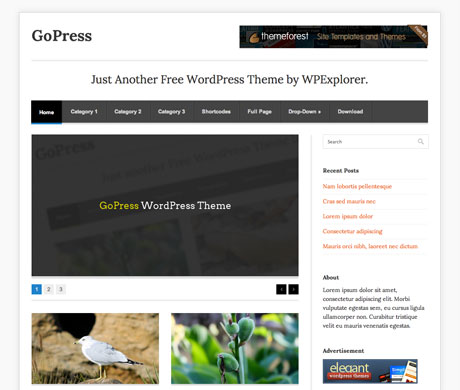 GoPress is a beautiful, minimal layout that is perfect for news websites or online magazines. There is also a video available on WP Explorer's site so that you can see how to get things up and running quickly and easily.
GoPress Theme: FREE | Demo & Download
Responsive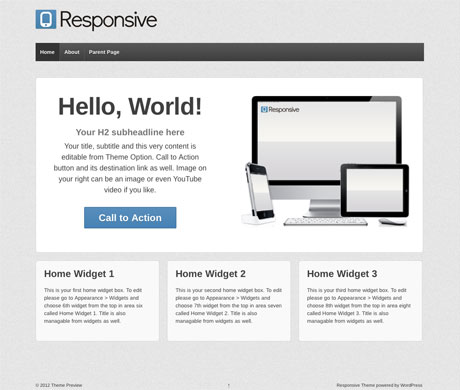 We're a big fan of responsive designs around here at Blogging Experiment. So much so that our site is currently in the middle of a little responsive update of its own (so keep your eyes peeled for that one)! In the meantime, why not check out this great responsive template that is perfect for almost any application as its minimal styling lends itself nicely to a variety of situations.
Responsive Theme: FREE | Demo & Download
Tint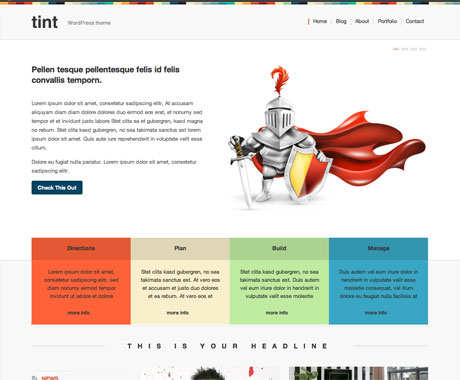 Tint is a great free theme from Themes Kingdom that is professional, but it doesn't feel stodgy or stuffy. The fun, vibrant layout is perfect for businesses looking to showcase their colorful side for all visitors to see!
Tint Theme: FREE | Demo & Download
Note: Many of the articles on this site include affiliate links that may earn us a commission if you decide to buy the recommended product.
Related Articles