45 Informative and Creative Social Media Infographics
Infographics are the graphical representation of information or data that present information in an easy to understand manner. Social media is growing at a very fast speed and the best way to represent their growth is through infographics because such graphs show information in such a way that it will be unmanageable in text form.
In this collection, we are sharing a collection of some interesting Social Media Infographics that clearly convey what the information really means. Let's take a look!
Twitter Users Profile Infographic
Visualizing 6 Years of Facebook
Social Networks in the East and the West
2010 Social Networking Wars: Twitter vs. Facebook
The World's Largest Professional Social Site
World Map of Social Networks
Zero Degree Map
Breakdown of the Blogosphere
The Social Media Effect
When Social Media Attacks!
Word of Mouth Visualized
The Hierarchy Of Digital Distractions
Balance Your Media Diet
10 Levels Of Intimacy In Today's Communication
Age Distribution On Social Network Sites
Building A Company With Social Media
How are Mobile Phones Changing Social Media?
How The World Spends Its Time Online
Social Landscape
Spam Infographic
The biggest shift
The journey of tweet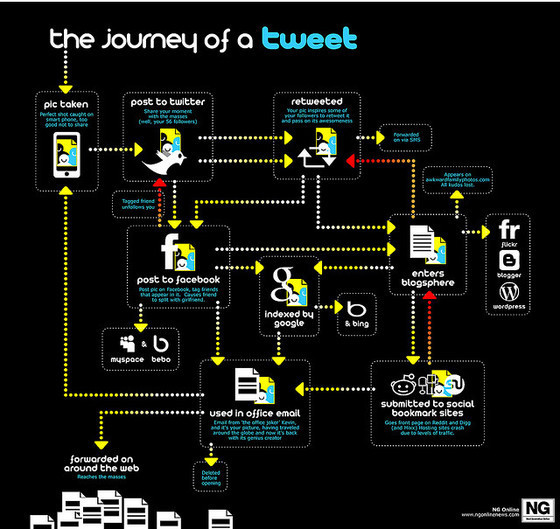 Social Marketing Compass
Twitter PR Strategy
Twitter Territory
Chart of the Day
More Truth About Twitter
Who Rules the Social Web?
Facebook, Social Media Juggernaut
Twitter Perceptions of Google Buzz Over Time
Where's the money being spent in Social Media
Social Media Demographics
The Boom of Social Sites
The Business Impact of Social Media
Social Media for Business
Class of 2011 – If Social Media Was a Highschool
The 2010 Social Networking Map
Myspace Timeline 2004-2011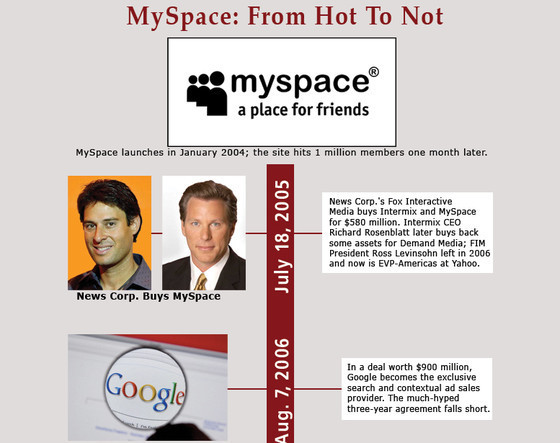 The Do's and Don'ts of Social Media for Business
How People Tweet
The History of Social Networks
Shift Of Ad Dollars Into Social Networking
How Social Media Strengthens Companies
How Executives Are Using Social Media
The Hectic Schedule of a Social Media Manager
Measuring Newspapers' Facebook Engagement
---
Related Articles