45 Examples of Portrait Photo Manipulations
Portrait photography is designed or intended to capture and highlight the face of the person, although the whole body and background can be seen in the frame. Photo allows designers to completely change the look and feel of a photograph, using Adobe Photoshop. An important reason for photo manipulation is its ability to blend real photos with vibrant colors and digital painting to emphasize some beautiful details that make this software ideal for this kind of work.
In this showcase, we present the most spectacular photos of portraits depicting a human chain sense of emotion, personality and life that will take your portrait photo manipulation to another level. Let's see them.
Well I spent probably 20+ hours on this work. It's a combination of digital painting, some photoshop techniques, and imported drawings I did on paper. As you can see from the stock photo below, the top of her head was cut off, so I drew in the rest with my tablet and figured I might try drawing a bunch of swirls of hair and it all escalated from there.
The theme is this girl kind of tangled up in life_by Anthony.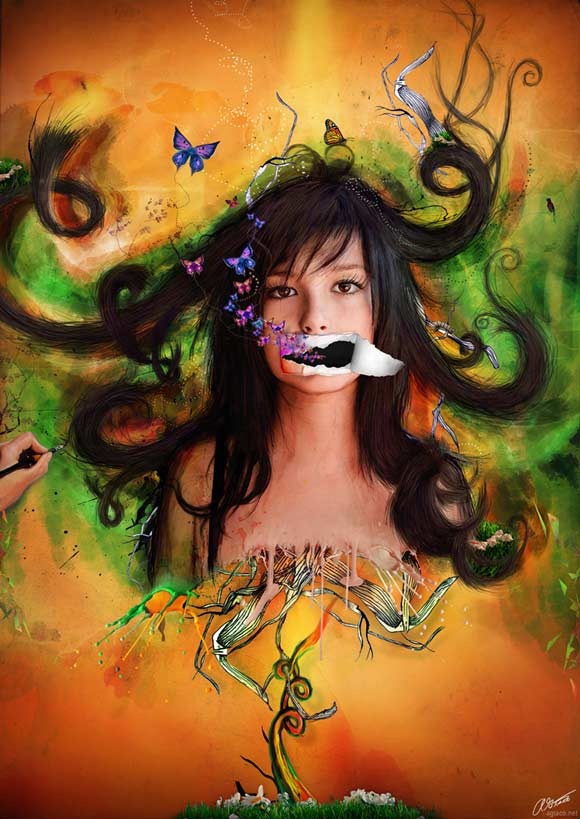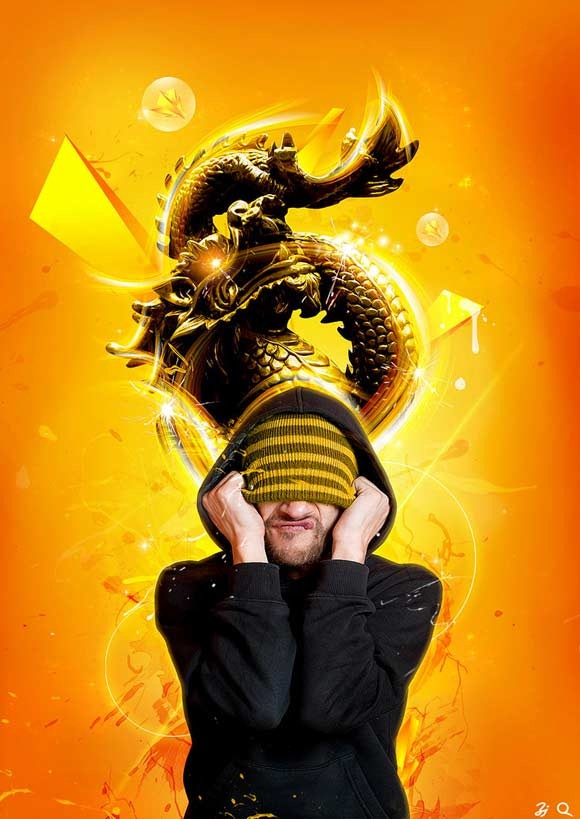 I am a freelancer and a wizard in Photoshop, Illustrator and InDesign. I wear a layer mask and my style is way beyond layer. No seriously I'm proficient in the following fields: Graphic Design, Illustration, Photography and Web Design_AMANDO.
Another experiment piece were I tried manipulating a stock shot of woman's head shot and placing her in different scenes_RYUNEO.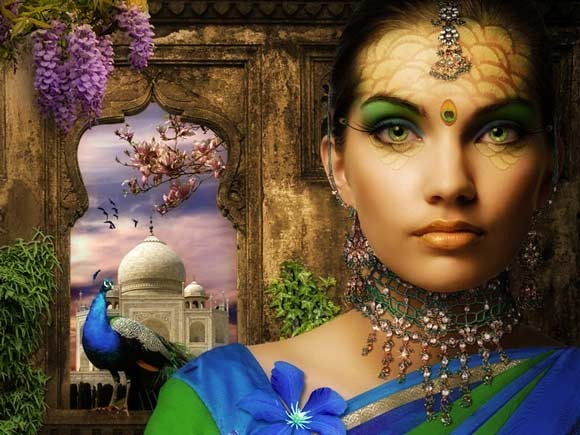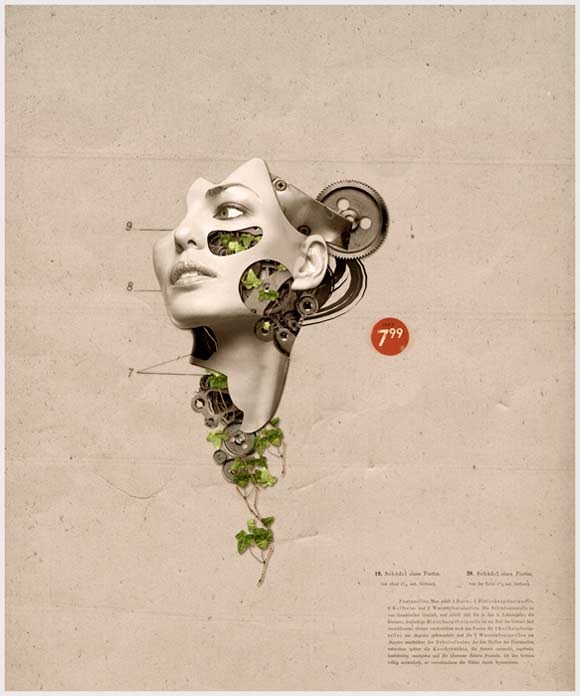 Love makes you unsure? It's time to BLINK!I've used all my favorite colors in this artwork, I just wanted to make a Happy artwork_ESPADOR.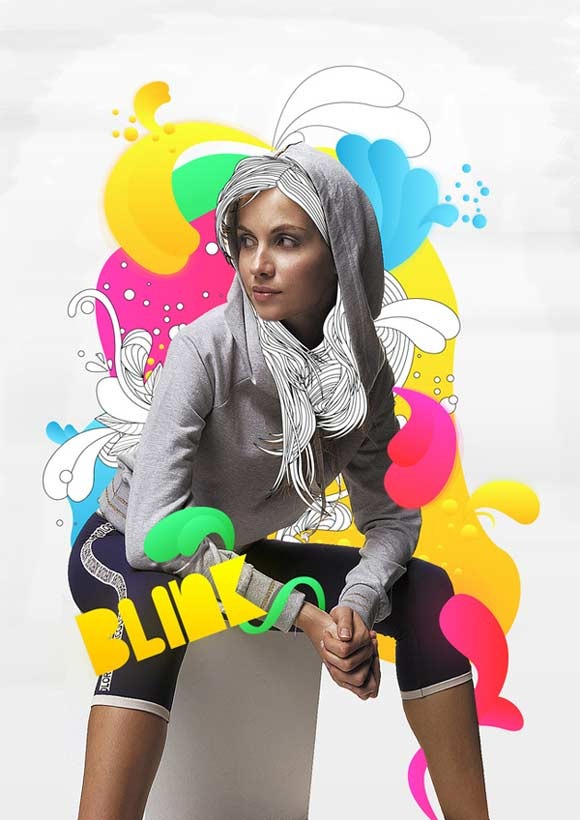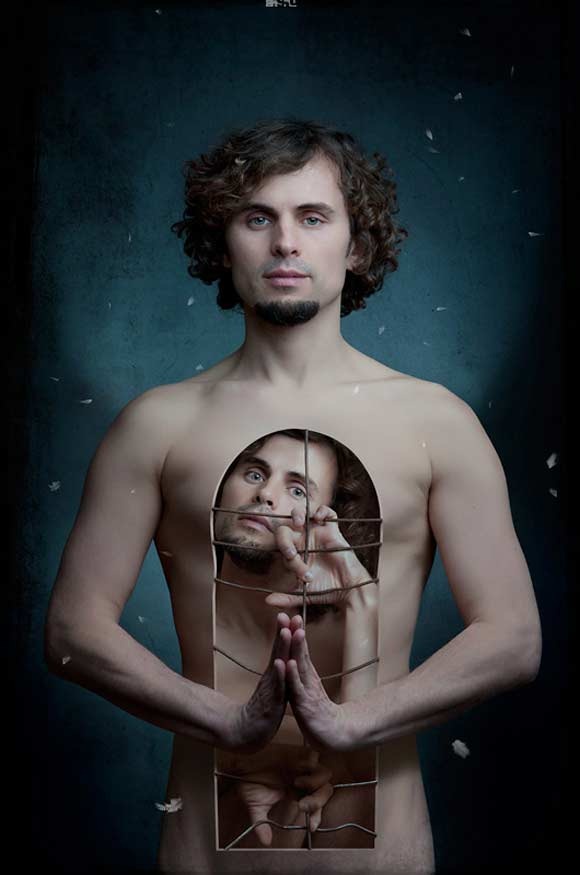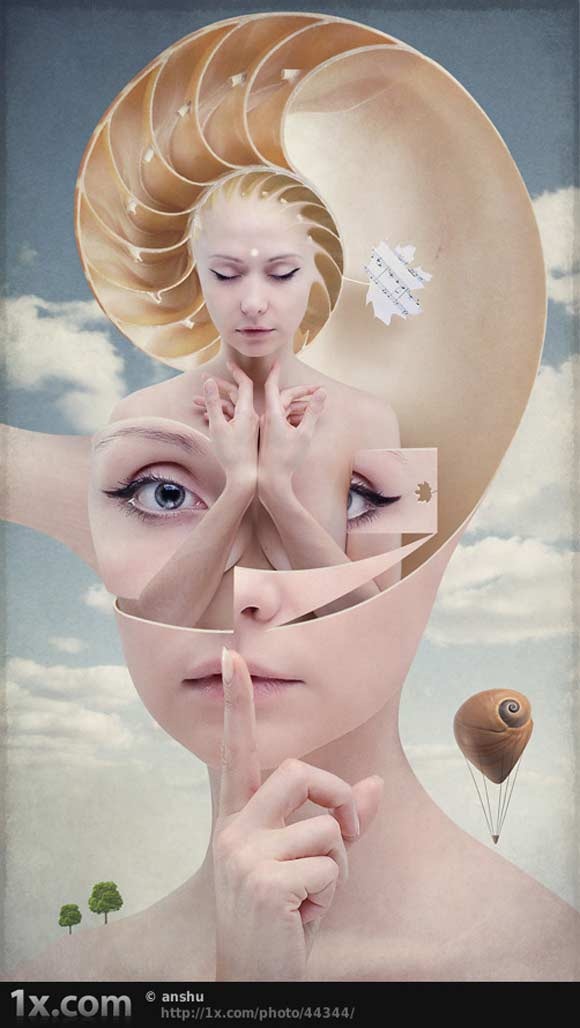 Too much wishes just lost everything.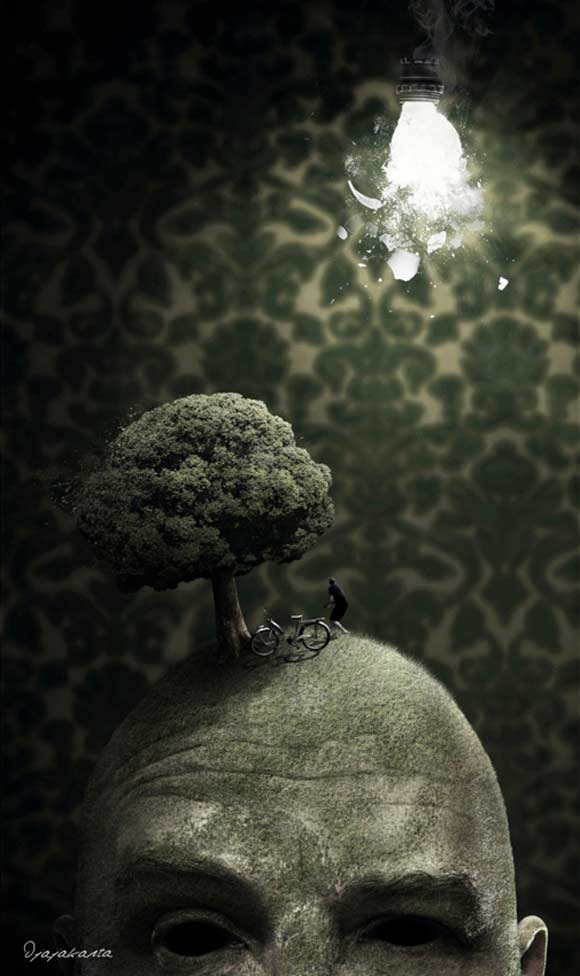 "Who is more foolish, the child afraid of the dark or the man afraid of the light?" – Maurice Freehill.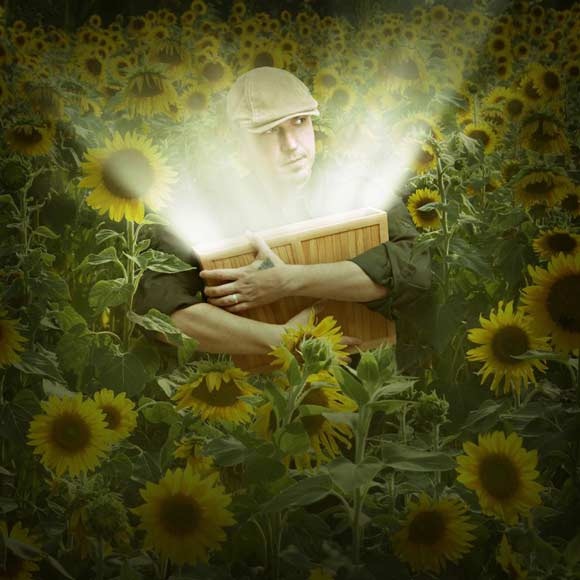 "Not all dreams are beautiful."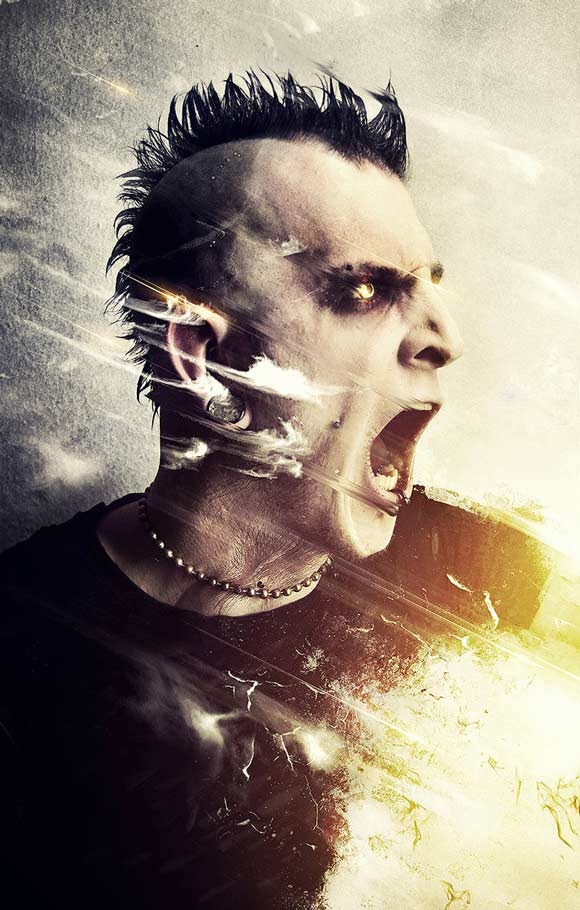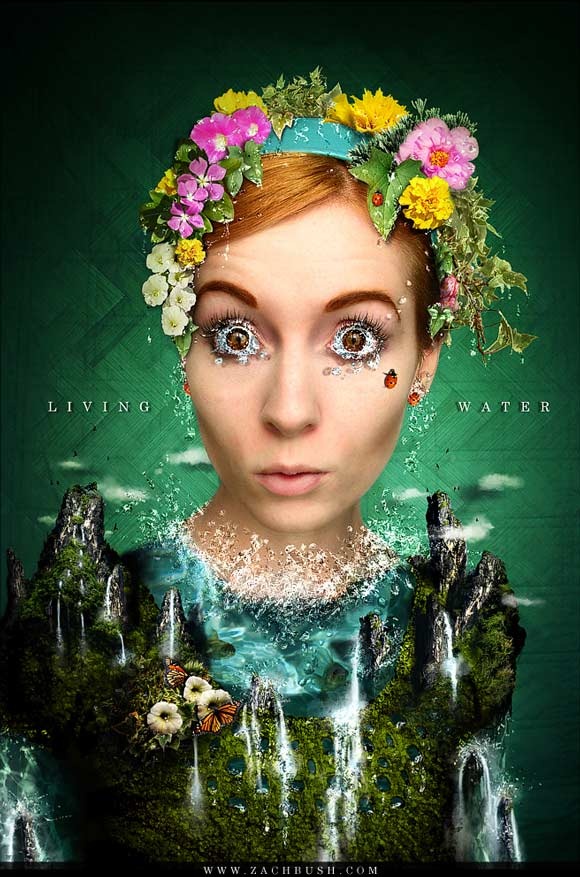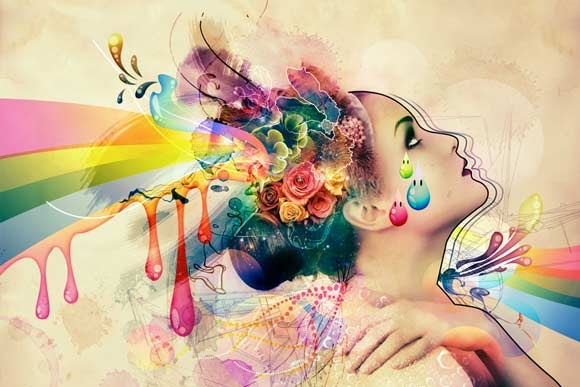 Creating such a piece feels great after such a long hiatus! And also I really couldn't resist the stock used here, the quality is incredible. It's probably one of the few pieces I have with cool colors.
Done within two hours in the morning. At some point I felt as though I was ruining the beautiful stock, but unexpectedly I'm really loving the outcome. Hope you guys like it too_LICOMOMO.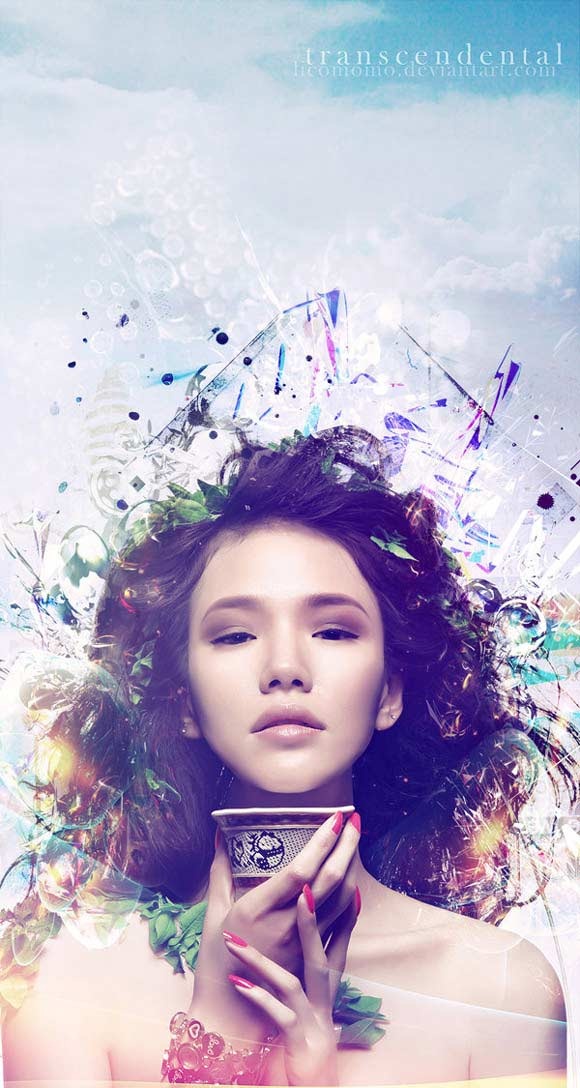 This is a collaboration with photographer Lion Deluy for an exhibition. It was great fun to get to play around with such a high quality photo_SHINY BINARY.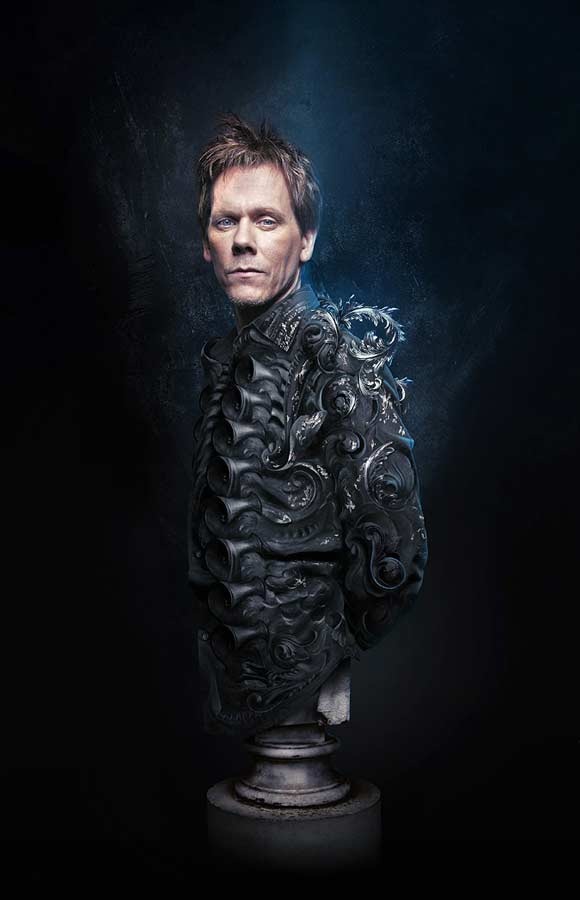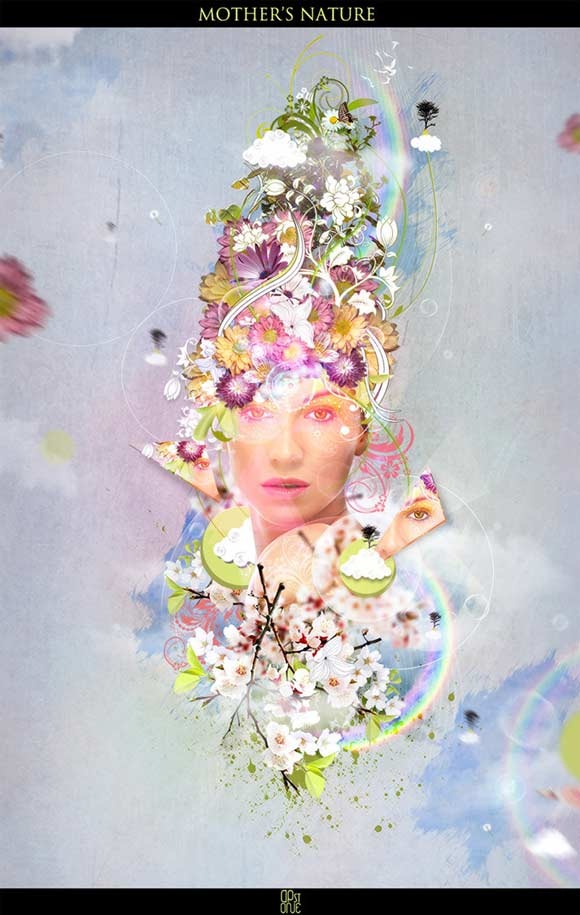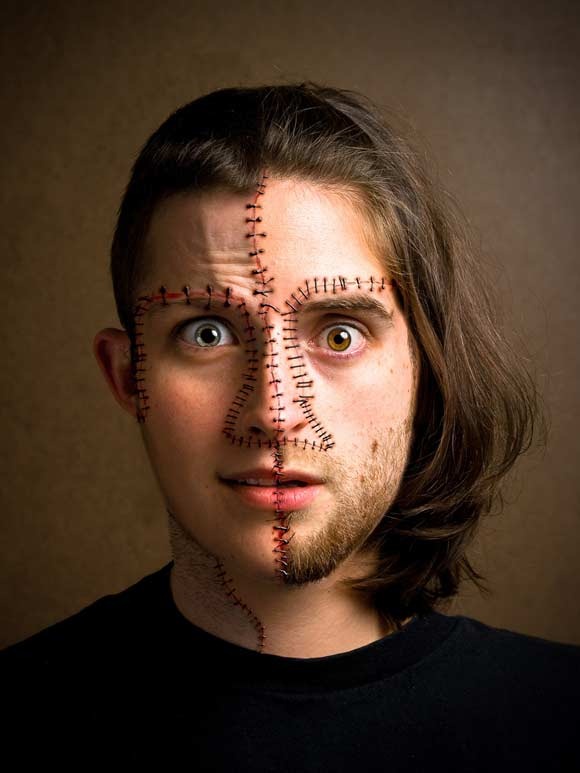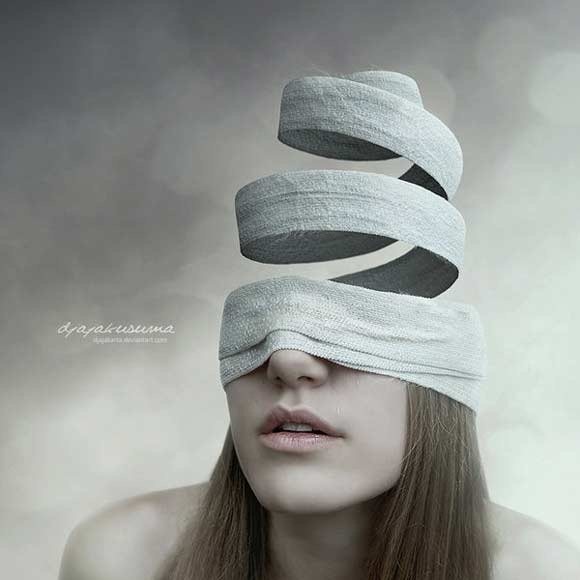 Word is silver Silence is Gold.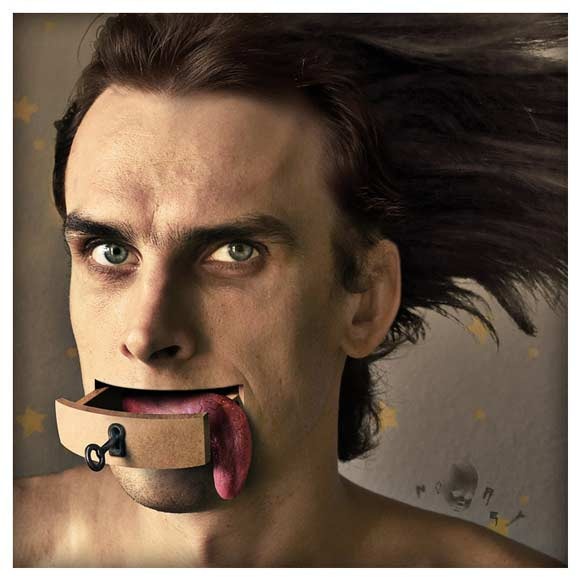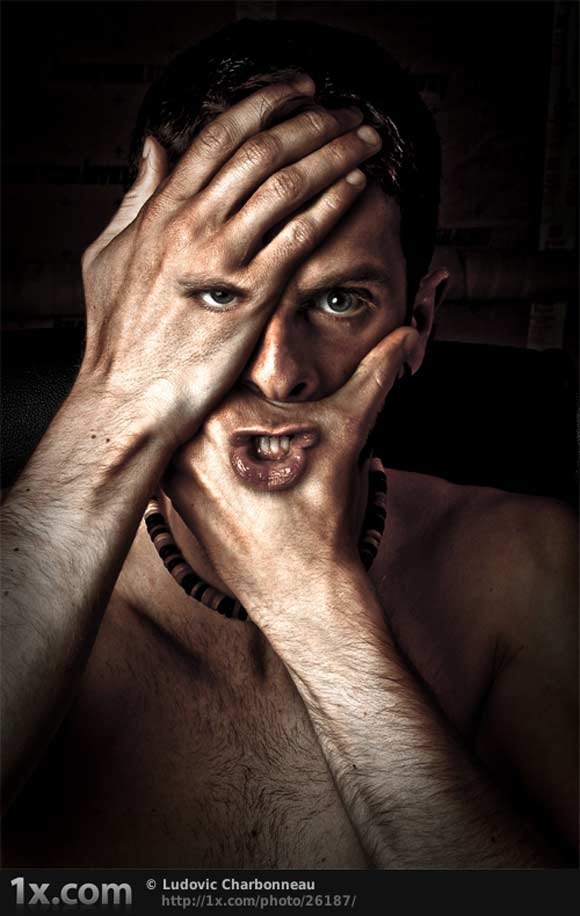 First personal piece in about 1 year or so. Took me a while to create this. PS work – no 3D involved. Cheers
Haven't done a proper piece in a while, but felt like doing something macabre again. This took longer than I thought it would, but I didn't realize how hard it is to make someone look like they have a painted face Probably my most advanced photo-mania yet, I think I was lucky finding relevant photos. However looking back some were probably bad choices as they were incredibly difficult to blend, and in the case of the mouth, not possible to get the perspective right_SHINY BINARY.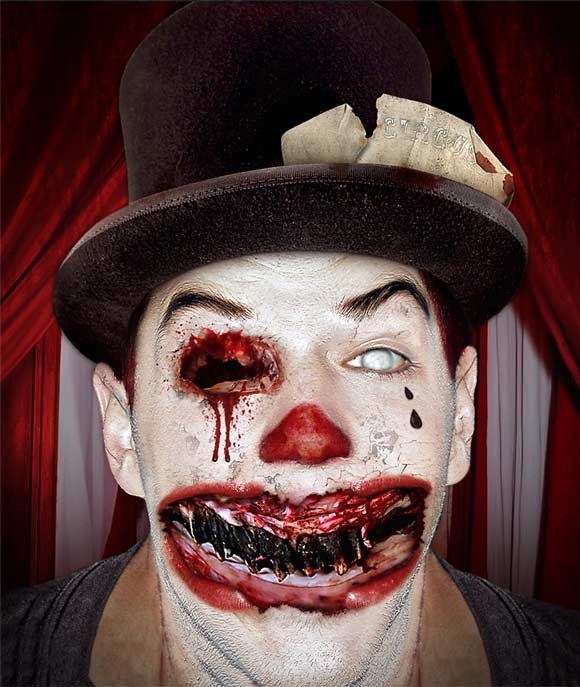 'Get down and dirty with inky, customized Photoshop brushes and brilliant photomontage techniques.'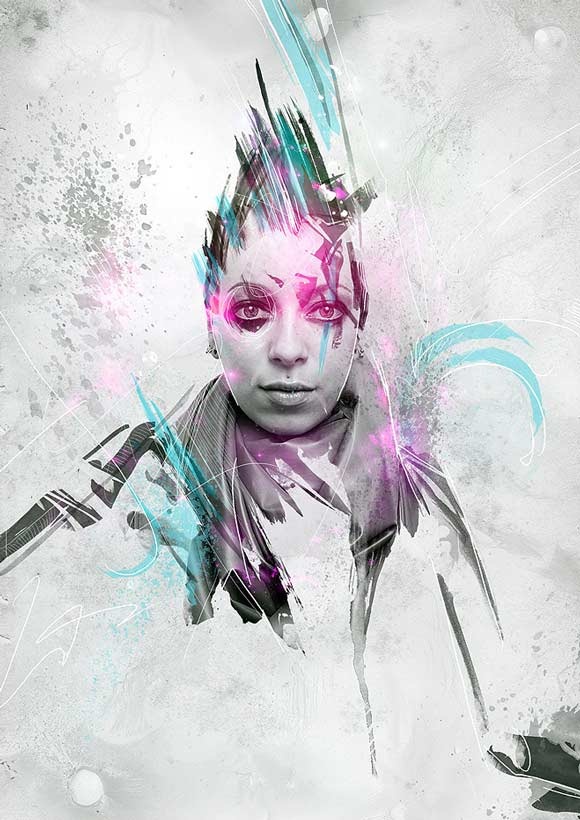 As time passes her by, she closes her eyes and sinks into epiphany.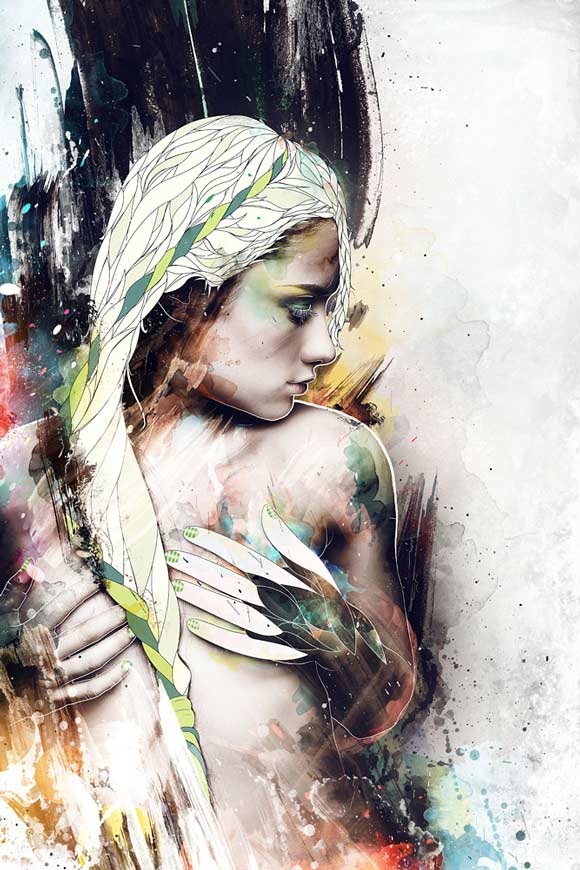 I was asked by the design blog Super Punch.com to create a tarot card representing Five Coins. I don' know much about the symbolism of the cards but this is what I came up with. You can see the whole_JUSTIN.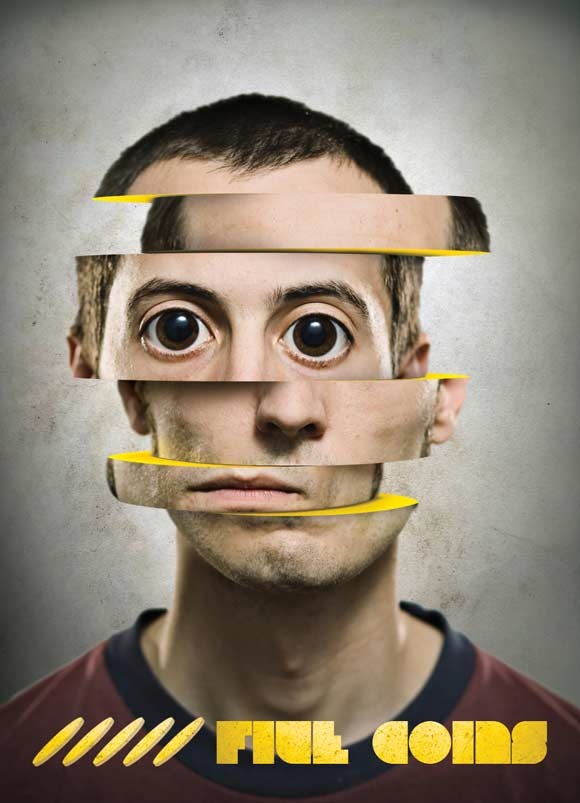 Got a hold of some great portrait shots to play with.This photo was taken on October 17, 2008 using a Canon EOS-1Ds Mark III.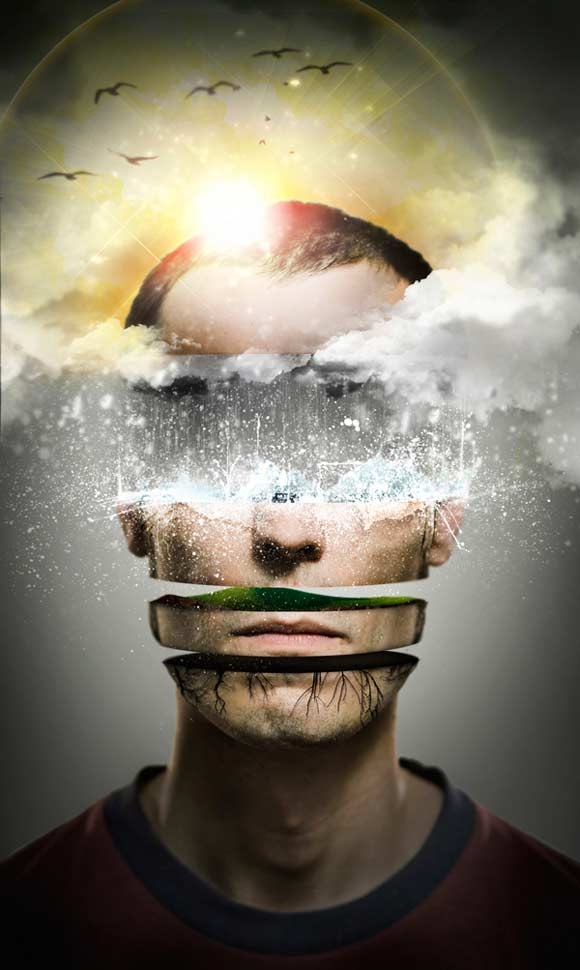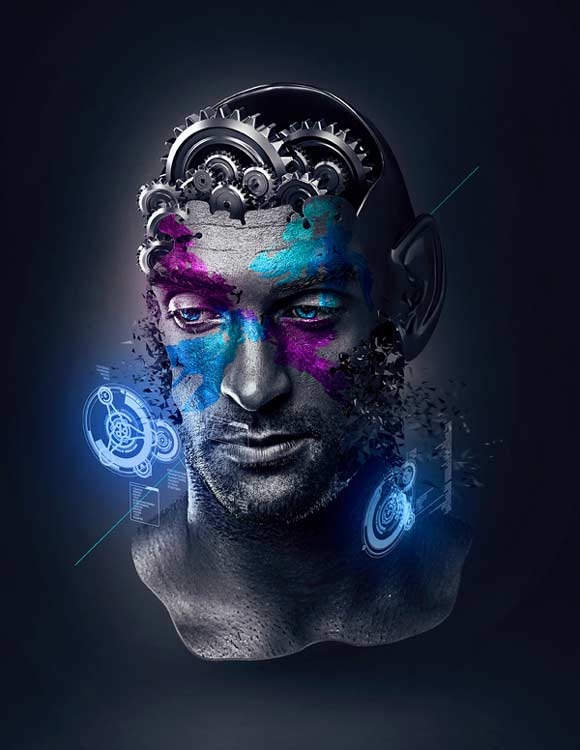 This entry was posted on Thursday, November 26th, 2009 at 5:23 pm and is filed under Artworks.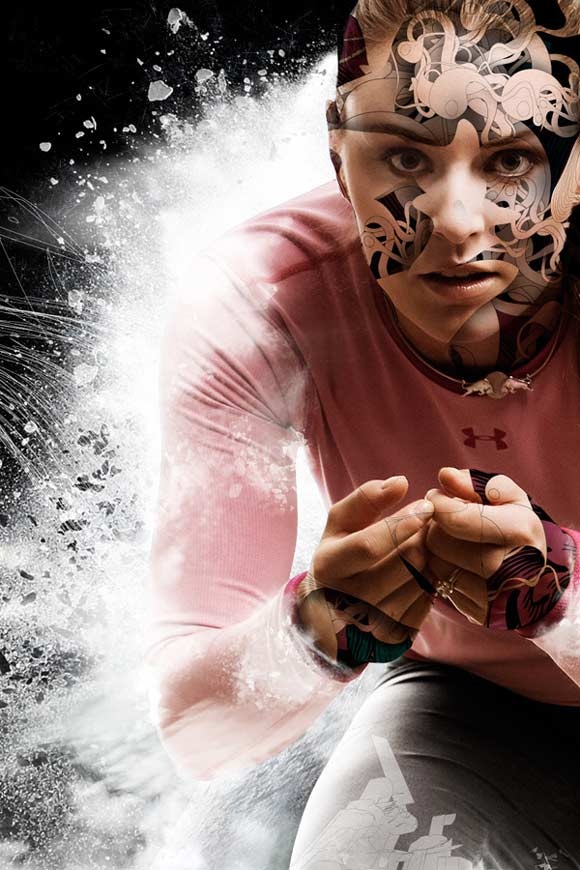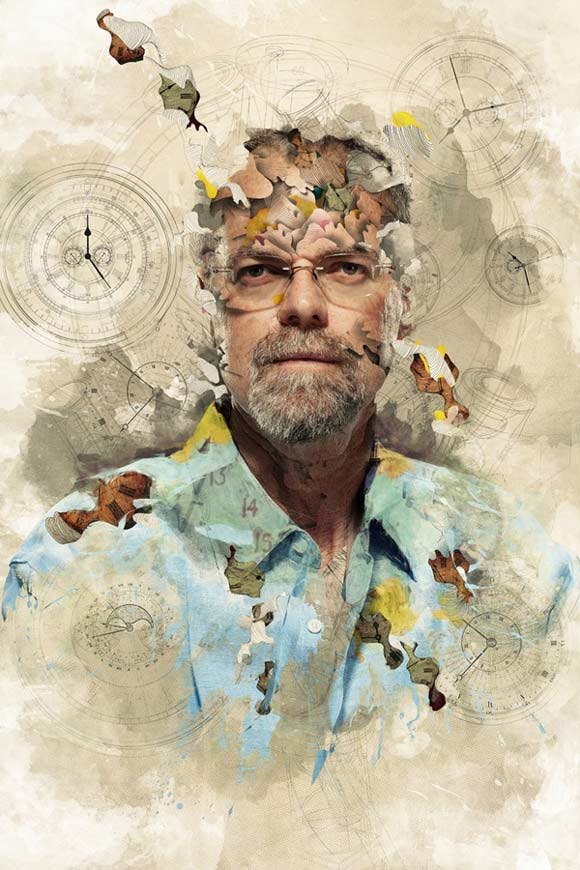 This is a collaboration with 2Mino He did the awesome illustrations on the face. Lots of work he put into it, and I just finished it off with a background, some refining and effects. It was fun to work on and finish since he didn't have time_ANTHONY.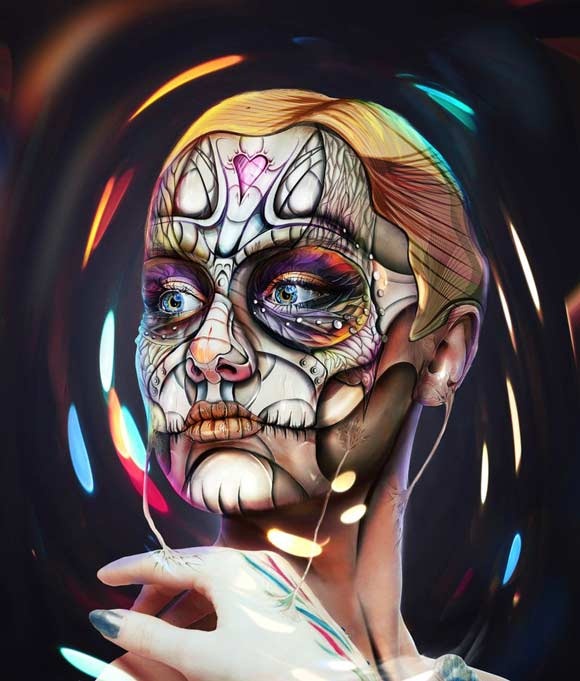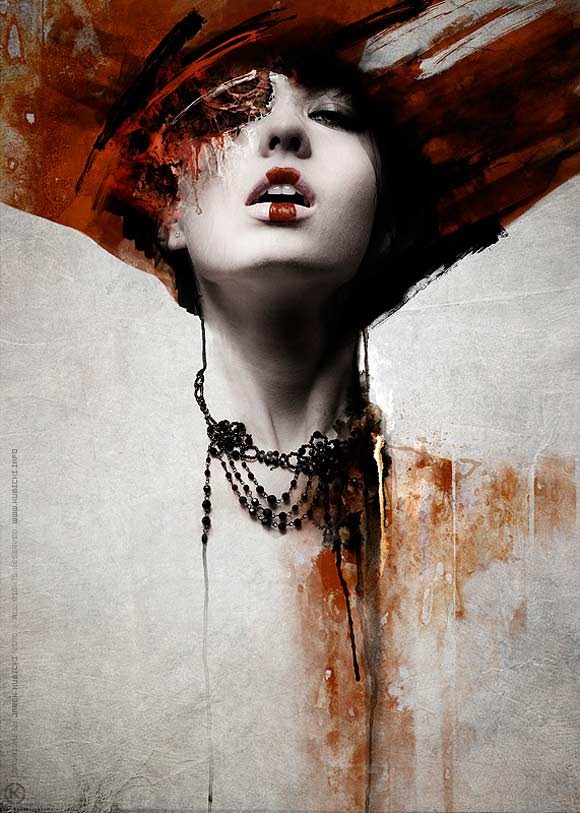 Caged mind purpose void head like a hole Where do I go from here.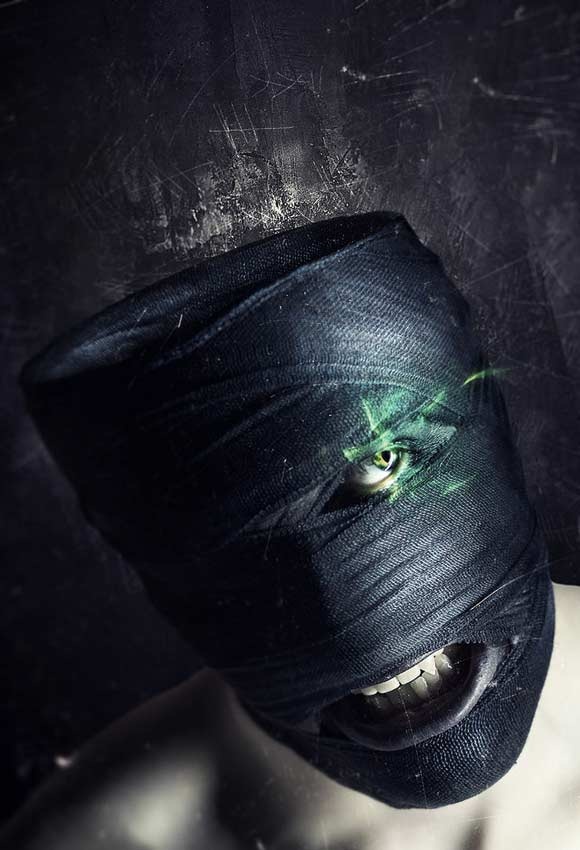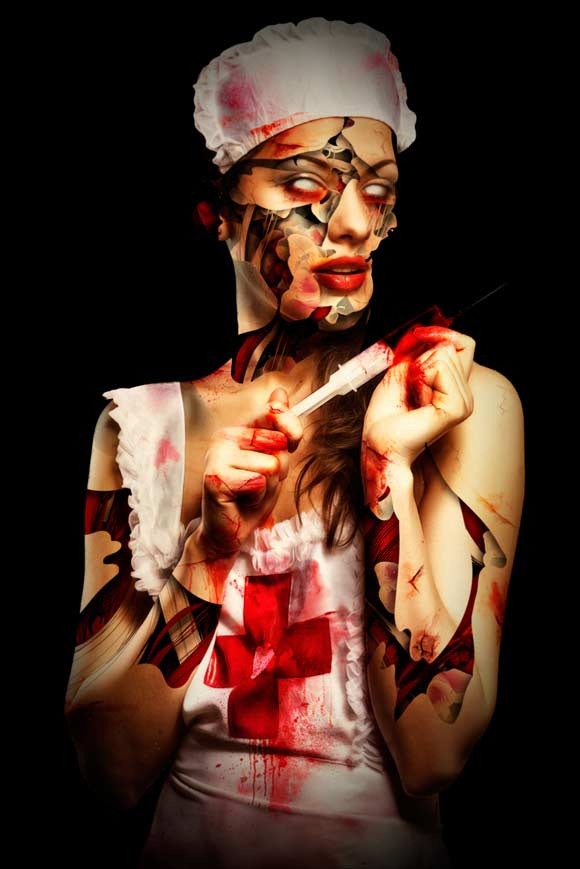 Playing with some gold leaf textures Best viewed large! This photo was taken on July 28, 2006 using a Nikon D200.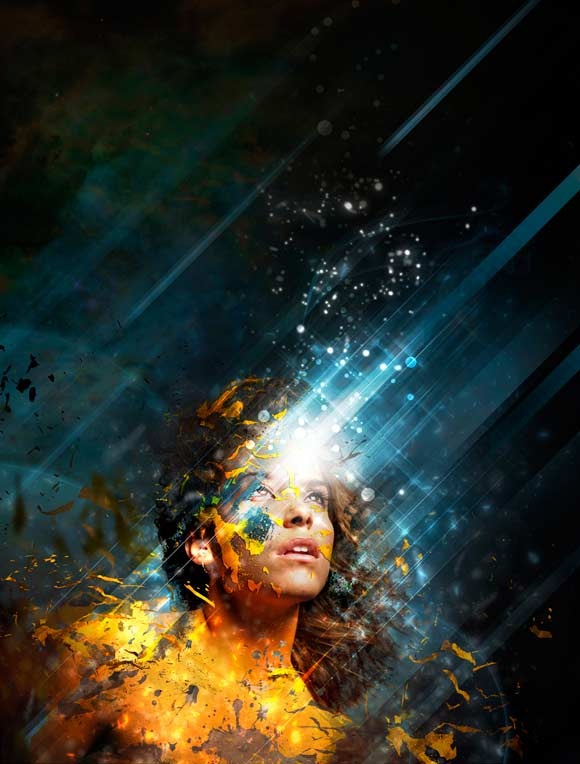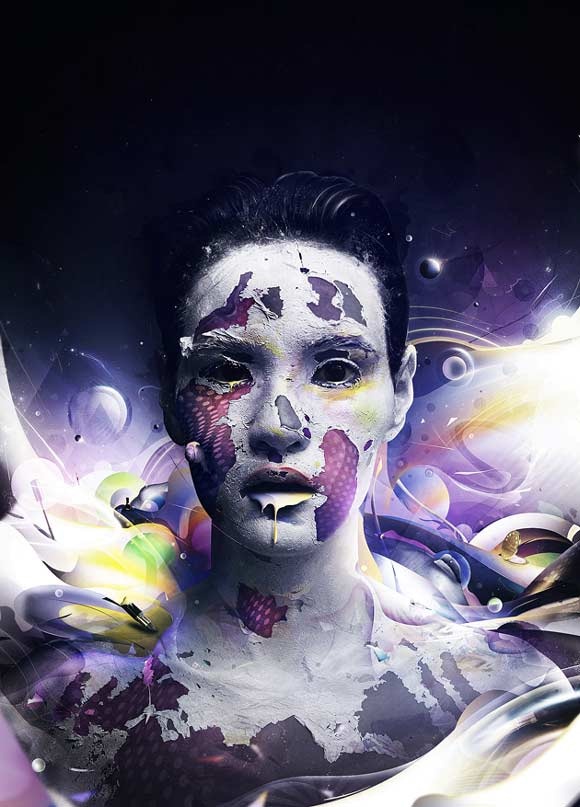 Illustration created for Depth core's 'Mystic' chapter. Collaboration with Pete Harrison. This image depicts the mythic figure Hera, whose breast milk formed the Milky Way. The mythic story depicted explores emotions too extreme for the body to contain, this hunter explores her image as a visual language and uses her body as subject to recast the myths.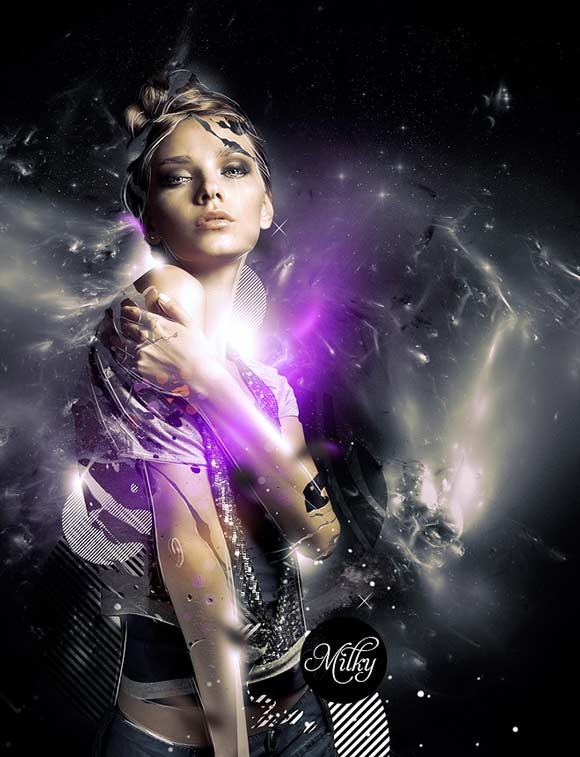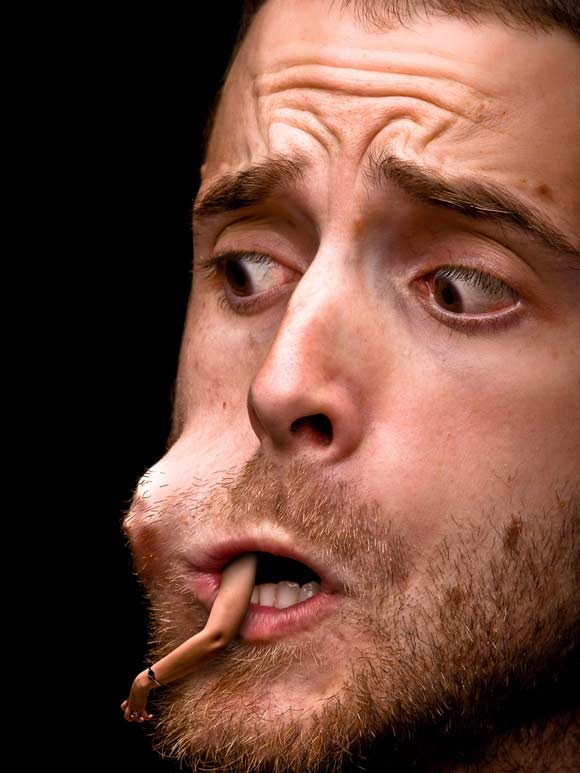 This entry was posted on Saturday, June 18th, 2011 at 2:22 pm and is filed under Artworks.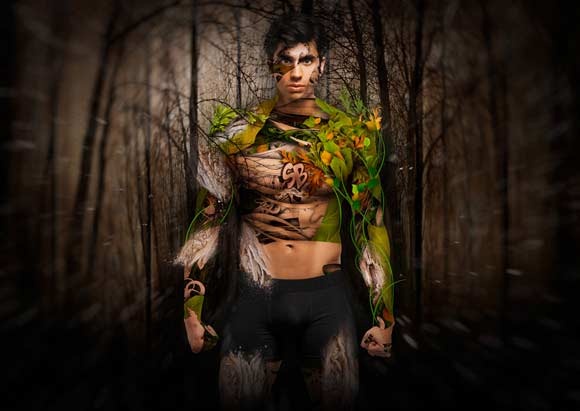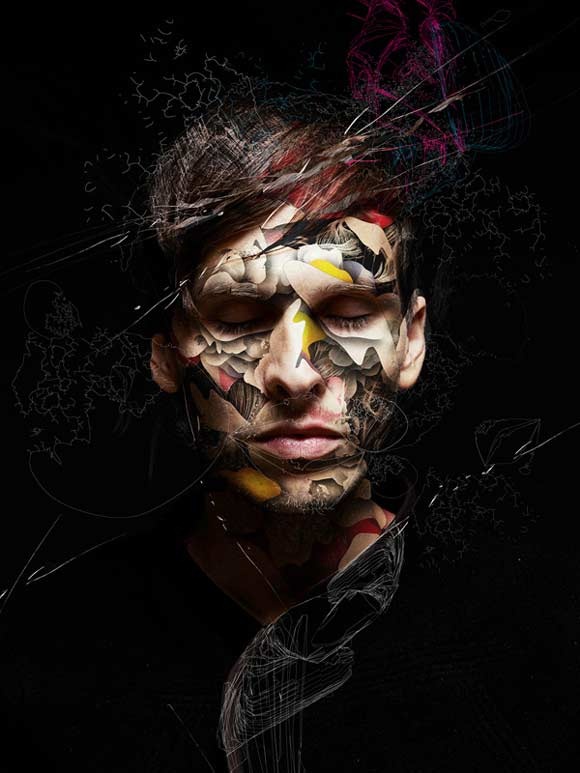 This photo was taken on June 19, 2008.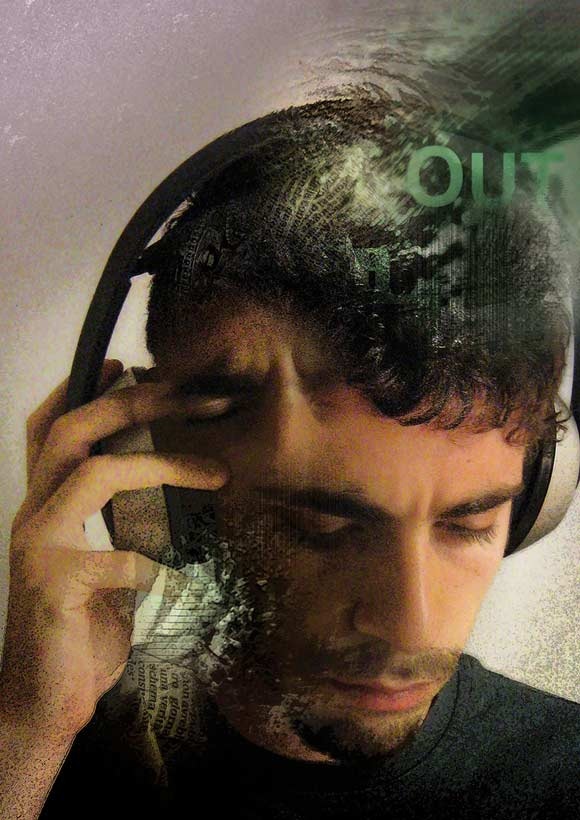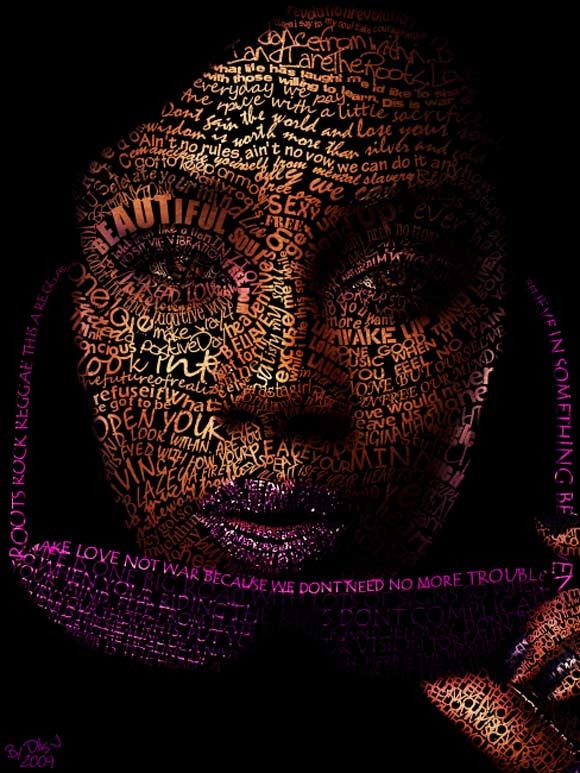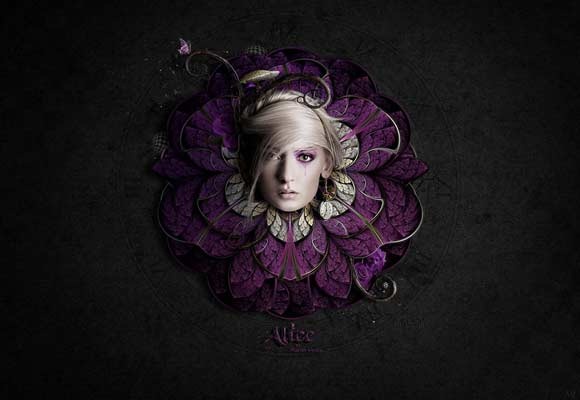 Illustration created for Depth core's 'Mystic' chapter. Theology interested me the most when researching the theme we were given, especially Egyptian theology and how much of their culture was based upon the stars – gods, time, the calendar etc. Fascinating stuff, and overall a fascinating people. I mean they built the friggin pyramids!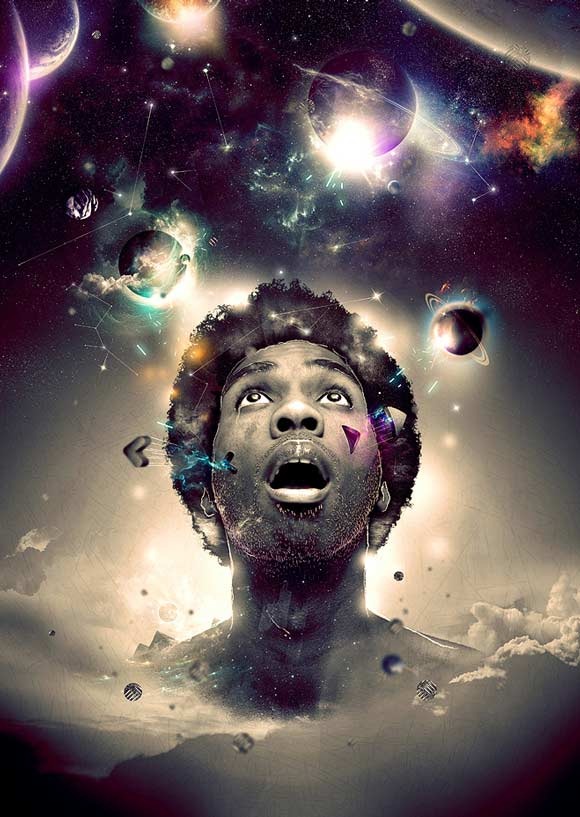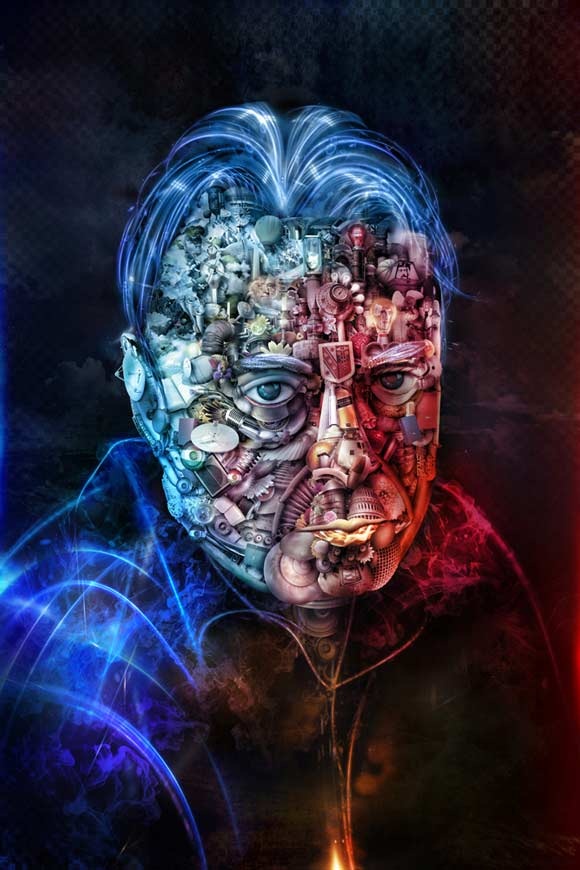 These are some of the examples for portrait photo manipulation which feel to like reaching a new world of creativity in photography.Hope you Enjoyed!
---
Related Articles