40 Truly Mesmerizing Sand Sculptures from Around the World
Today, we are presenting an interesting collection of some very creative and artistic sand sculptures that will inspire you a lot. We all have seen sand sculptures at some stage of our lives but we never think that sand sculptures and / or sand castles can be so huge and artistic in nature.
Sand sculptures can also be a source of inspiration, creativity and imagination specially for the designers and artists. Children love to play with sand and make sand castles and sand sculptures on the beeches. However, making sand castles and sand sculptures on the beeches is only for fun.
Sand castles and sand sculptures are now taken a shape of artwork that represents the artistic nature of the creator. Let us have a close look at these imaginative and eye-catching sand sculptures. Artists all over the world have created sand sculpture of different conceivable theme, translating your ideas into dazzling realities guaranteed to make an eternal impression.
Sand Sculpture Festival in Algarve
Charles darwin sand sculpture
Sandstorm Events
Sand Story
Sand Sculpture
Life Cycle
Car Sculpture
Dinosaur Sand Sculptures
Sand sculpture Festival in Algarve
Sand sculpture DE-07-1 Uldis Zarins
Rembrandt and Girl
"Crocodile" Australian days in Arhus
Sand sculpture CH-08-2 Uldis Zarins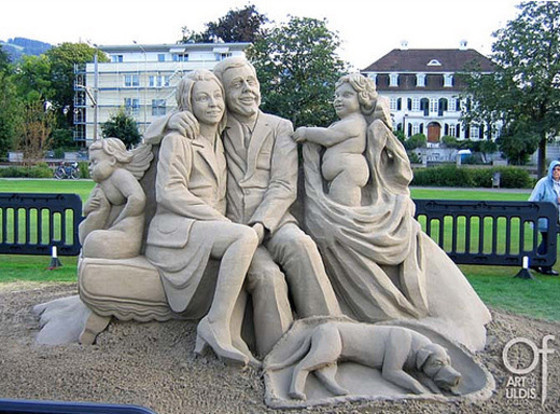 Tsunami victims
Sand sculptures
Sandstorm Events
A Visit to The Denist
Sandtastic
Work in Progress Finished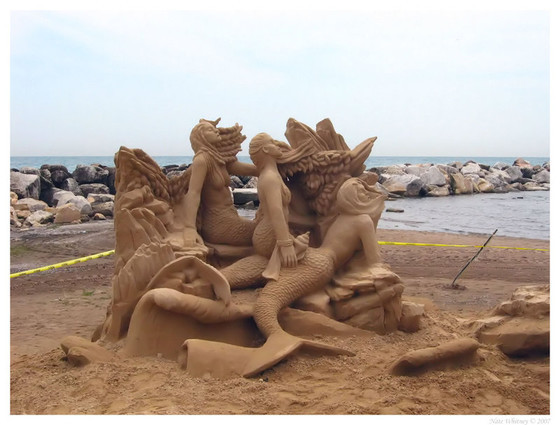 Petronas Towers
Egyptian sand sculptures II
Sand sculptures
World of sand
Fiesa : Neuschwanstein
The Sand Castle
Made of Sand
sand sculptures
Giant Sand Sculptures
sand sculptures jesolo III
The Art of Sand Festival
Statue of Liberty in Sand
Sleeping Dragons
Mercator
Sand Geisha
Sand World 2009
The Sandman
Sand Sculpture
---
Related Articles