30 Stunning Single Page WordPress Themes 2012

According to the website Royal Kingdom, there were 255 million websites as of December 2010 and 152 million blogs before the beginning of 2011 on the Internet. Amongst such a hugely cluttered and crowded space it is absolutely necessary for you to design a website that stands out from the crowd and catches the attention of people who browse these here interwebs. Different designers are coming up with new designs of website templates, and one of the most interesting and unique forms is a single page Theme. In this kind of Theme all the information is presented as a single long page. This does not imply that you cannot have pages like "About Me" or "Contact Me". It just means that all of these pages will be presented one below the other.
Suppose a person is on the home page of your website and when they click the "About Me" tab the whole page will run down to the respective position and your "About Me" data will be displayed. If they wish to come back to the original position a simple "back" button or just scroll up the page will do the trick. Since very few websites are using this technique today it will definitely give you that unique look so many people hope for in compelling web design.
Of course, just like in most other WordPress Themes, there is a possibility to play variations on these single paged designs to create many sub designs. Below we have put together 30 of the most stunning single page WordPress Themes for 2012.
Slide One is one of the most awesome one page Themes out there. It makes your online presence more stunning with a super cool parallax background and Ajax post loading.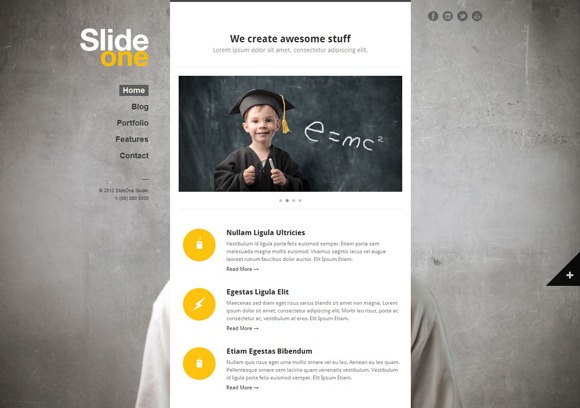 Retro Portfolio is a retro styled WordPress Theme (surprise surprise). It consists on a one-page portfolio with a blog and a contact section featuring a Ajax contact form.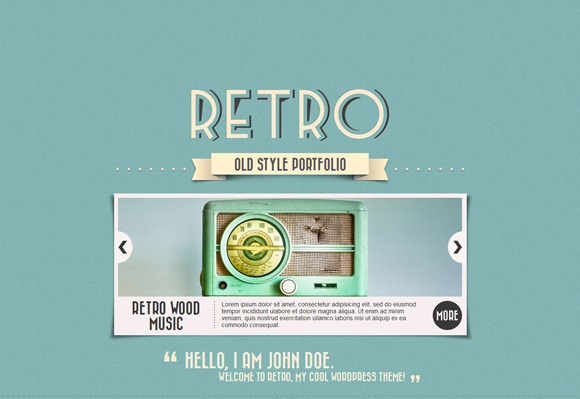 Excelsior is a clean and professional one page template, perfect for all types of business, companies and personal web sites.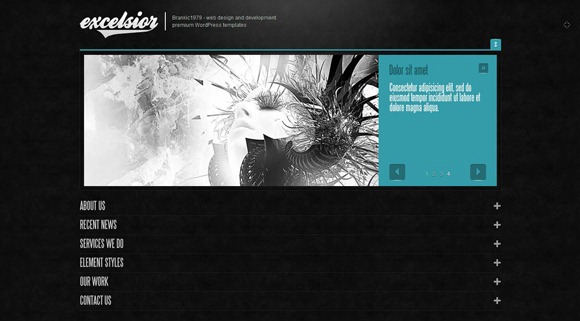 The ideal portfolio or product showcase theme, WordPress HUD let's you choose the exact colors, patterns, or background images you want.

ShapeShifter is more than a WordPress Theme, it's a comprehensive HTML5 framework and it includes a full templating system as well; A collection of several incredibly powerful scripts and CSS structures that's been tied together into a kit that's perfect as a jumping off point of your next project. Related: If you are interested in some other great HTML5 WordPress Themes, check out this great resource over at NTHEMES.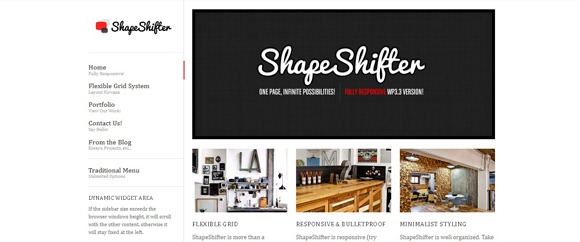 Cocoon WP is a clean and professional one page template perfect for all types of companies and personal web sites.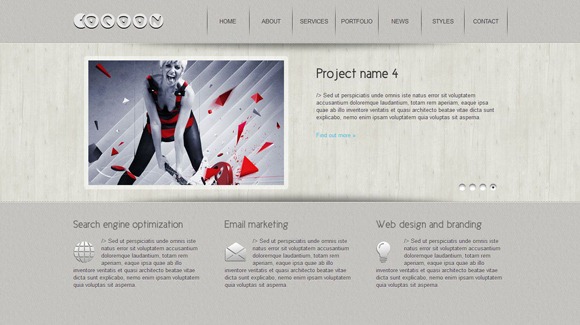 Box Two is a brand new responsive single page WordPress Theme developed exclusively for the MOJO Marketplace. It's perfect for business or a personal users. It's incredibly powerful, flexible, fun and easy to use!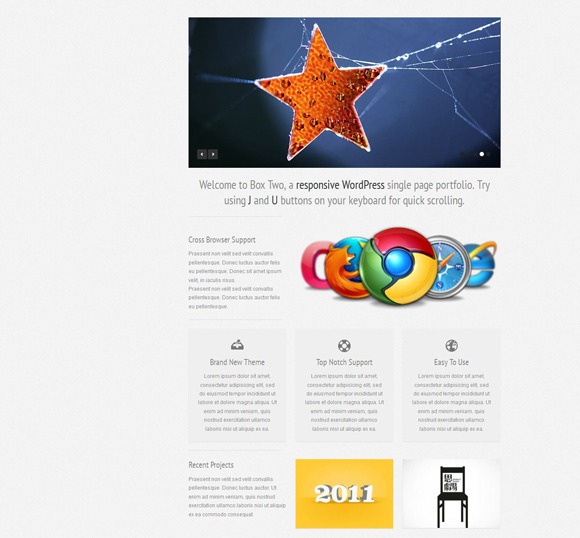 Jumper WP is a single page (with an additional blog page) scrolling WordPress Theme best suited for those creative's who want to show their work in a simple and interesting way. It is ideal for a web and graphic designers, photographers etc.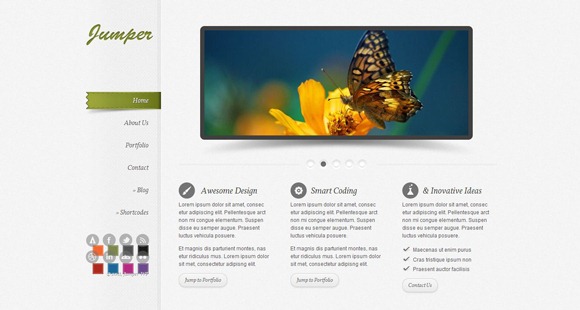 Da Vinci Theme is a one page portfolio WordPress Theme which is great for creative studios to showcase design, photography, architecture and building services.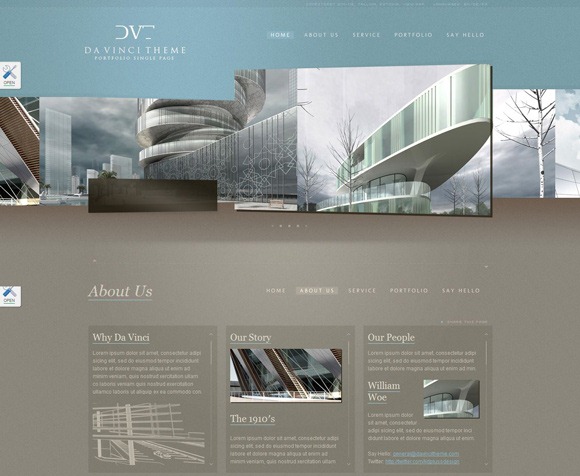 Scrollable is a one page portfolio site that features the ease and use of WordPress as a CMS with a beautiful example of a one page design.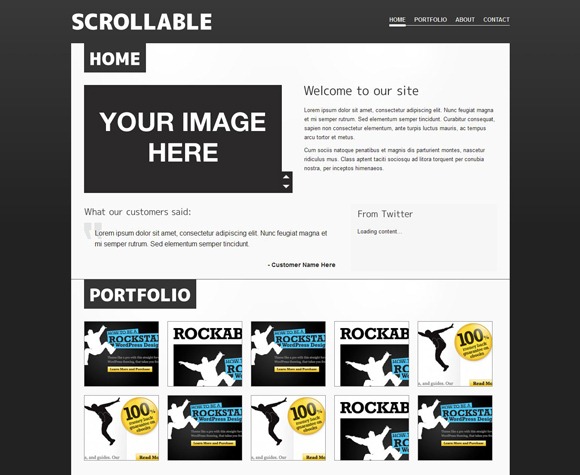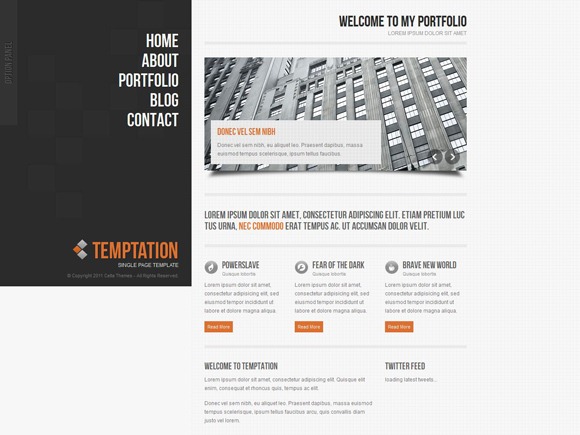 Stereotype is a clean and simple one page portfolio built on the 960 Grid System, HTML5 DOCTYPE, and CSS3.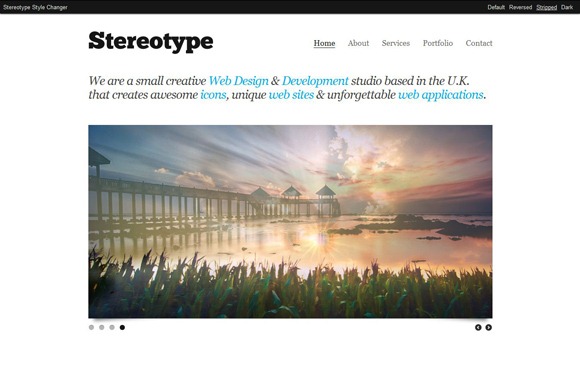 13. Sofa ($30)
Sofa One Page Folio is – just like it reads – one page WordPress theme that also happens to be extremely easy to set up and maintain. There are no special requirements related to it and is fully setup via a built-in theme options page.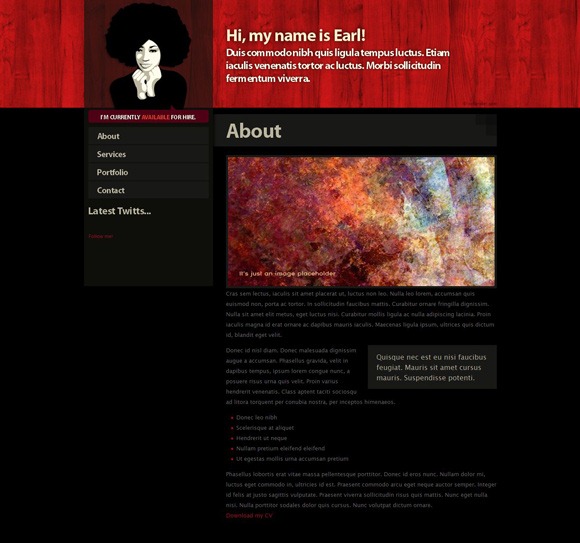 14. Solo ($49)
Solo is a clean, single page portfolio Theme with a sleek style and smooth jQuery effects. Automatic scrolling and expanding project display are just some of the features that will help make your work look even more amazing with this super cool Single Page WordPress Theme.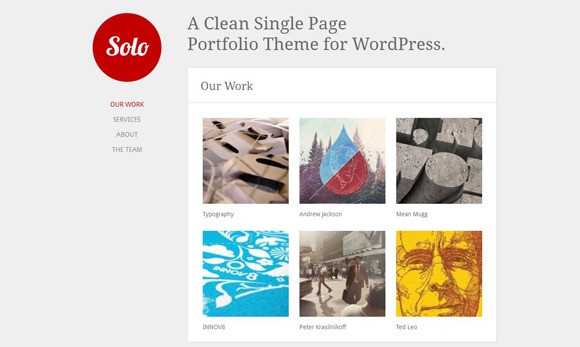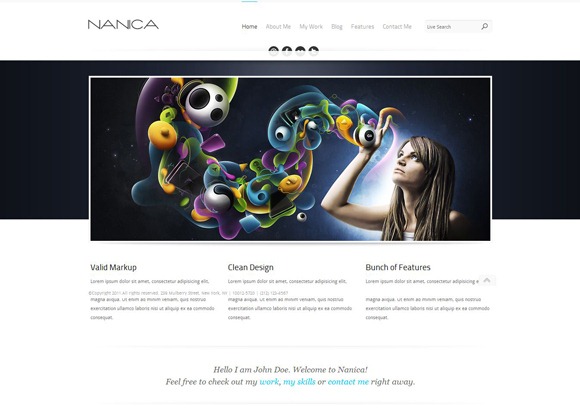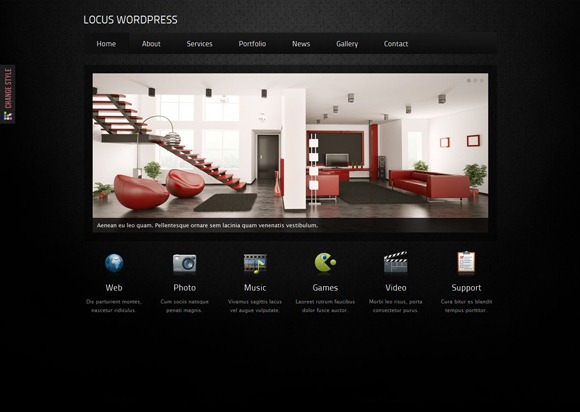 Personality is a premium one page portfolio WordPress Theme that is ideal for powering a small presentation website for both businesses or individuals. There's no blog functionality (the posts are used to power the portfolio), and the main focus is on the pages so keep that in mind when making your Theme selection.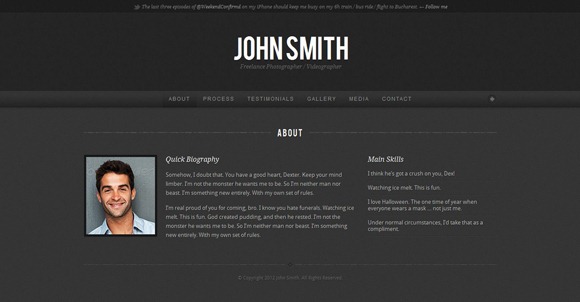 UPDATE: This Theme is no longer available. Great Portfolio is a one page portfolio and a very clean WordPress theme. It also includes full blog functionality. This Theme is perfect for anyone looking to launch a site right away.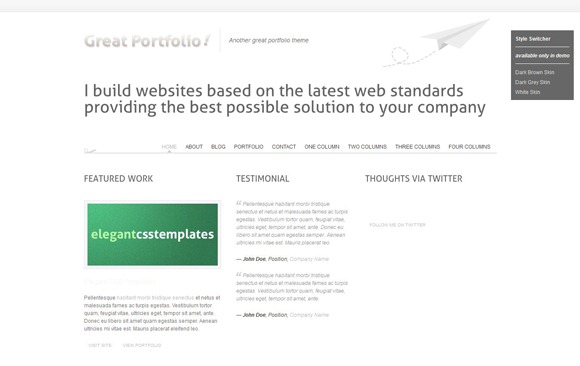 Hypax is a premium, hybrid template – it can be used as a simple site or long "One Page" site. It's great for portfolio and personal websites. They have built a special system based on custom posts, which provides you easy management of sections on the homepage.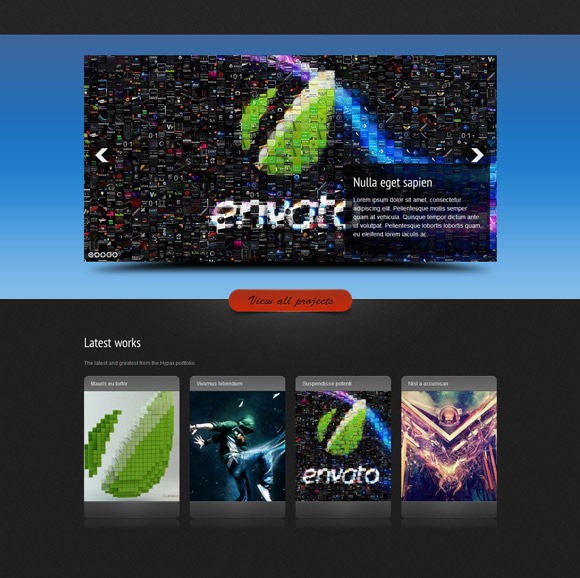 UPDATE: This Theme is no longer available. Identity is new and pretty WordPress theme for personal or business blog/portfolio…all in "one page".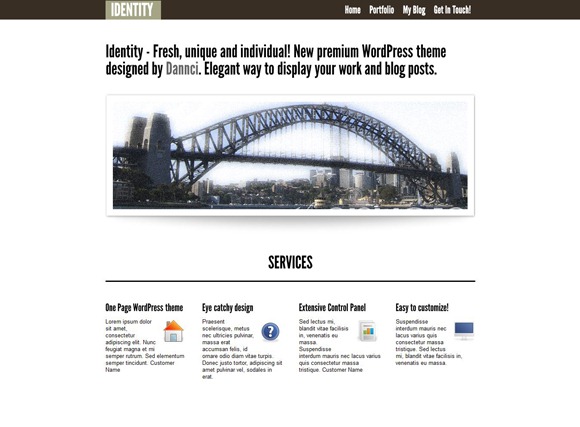 Coalition is a minimal business and portfolio Theme that is created to be used as a One Page Template. With the help of a Template Builder you can create a single page which holds all your content.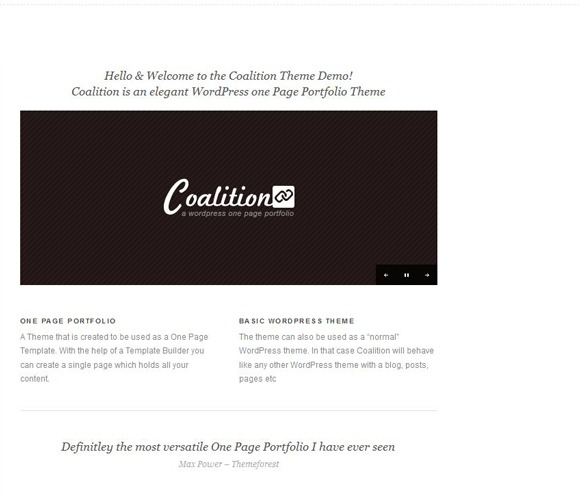 Clean & easy to use, Carbon is THE Theme for your portfolio needs. It is just one page and has a smooth scrolling animation between sections.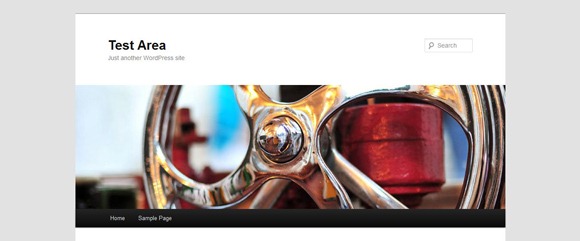 UPDATE: This Theme is no longer available. Volemo is a modern and attractive one page template, best suited for those creative's who want to show their work in a simple and interesting way. Ideal for a web and graphic designers, photographers etc.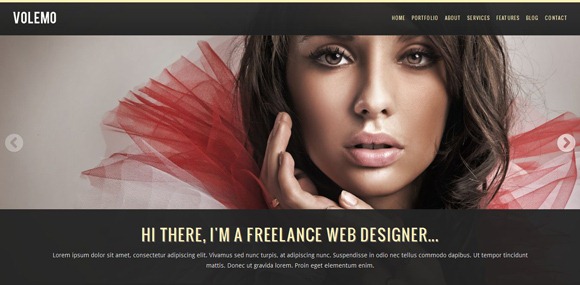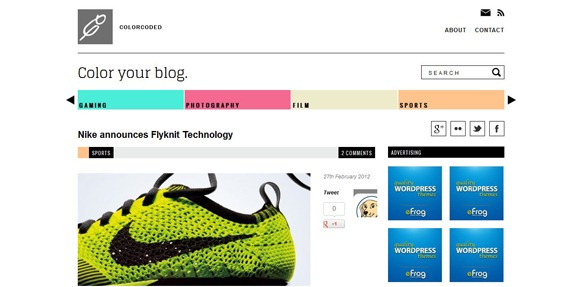 InMotion WordPress Theme is a one page Responsive template that is great for all types of sites (business, personal, agency, etc). The design is very clean and contains all expected features of a modern web design.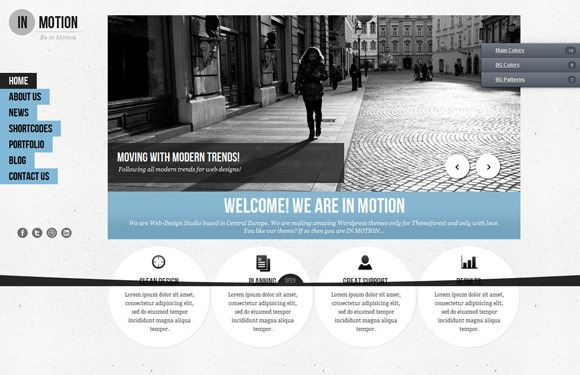 Auzora is One Page Portfolio WordPress Theme that comes with massive admin features. Are you tired of seeing a lot of one page WordPress Themes use scrollable effects when change the page? Then check out what Auzora has in store for you…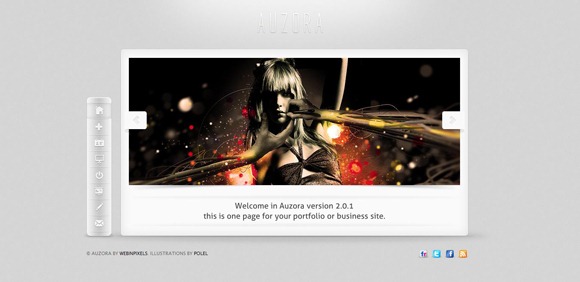 Ability is a responsive, one page WordPress Theme powered with AJAX magic & the slick Swift Framework.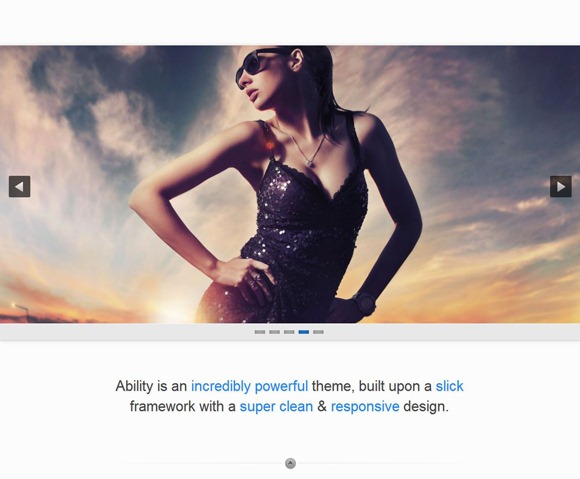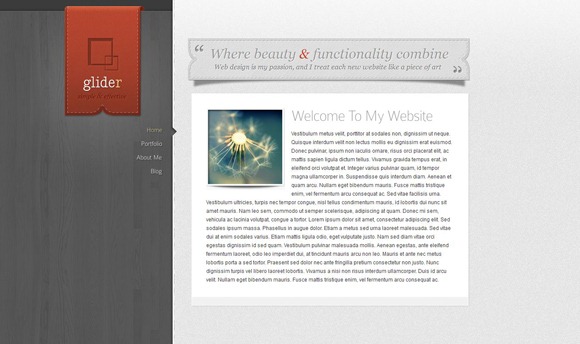 Galeria is a single page theme, suitable for anyone that wants to showcase their work. Photographers, Graphic and Web Designers will find it very useful.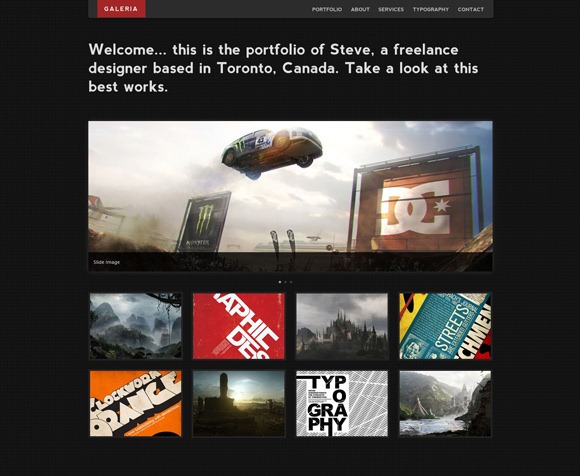 30. Woop ($35)
Woop is a single page portfolio template that is perfect to promote your work. It uses the latest WordPress version and a full control of backgrounds and colors.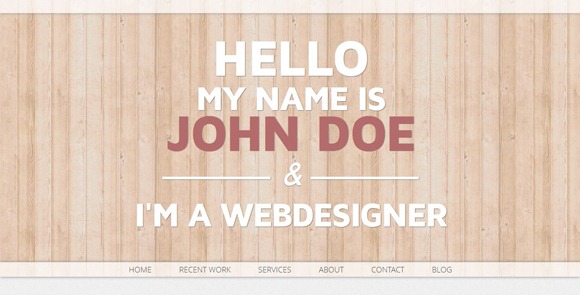 ---
Related Articles