3 Marketing Lessons the Sochi 2014 Olympics Can Teach You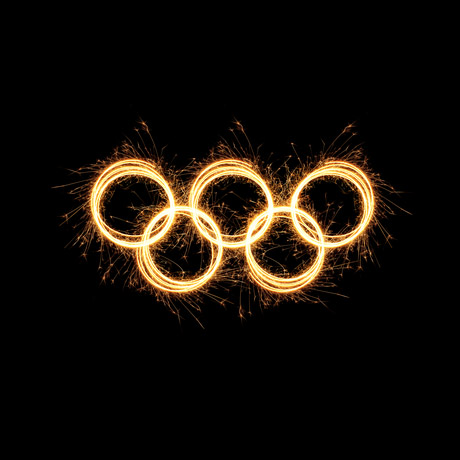 Ambush marketing occurs when companies take advantage of major events to advertise their products without paying a sponsorship fee, as BrandonGaille.com explains. At the Sochi 2014 Olympics, this advertising strategy was a reoccurring trend. Before you decide if ambush marketing is for you, keep in mind that the usage of it is not condoned. Consider instead how you can use this tactic as inspiration when planning more ethical ways to advertise your company.
Zippo
Who could forget this ambush marketing fiasco? When the torch was blown out by the wind during the Olympics Torch Relay, Zippo conveniently came to the rescue and relit the torch with one of its own lighters. According to Marketing Week, the lighter company made headlines with this carefully planned stroke of luck that was used to improve brand recognition. Zippo managed to stay in the minds of viewers by choosing the olympic's highlight event to make an appearance.
The Good Guy Way
Being at the right place at the right time could do wonders for your company's visibility. You can take advantage of this slim possibility by upping your chances. Attend trade show events, get involved with your community, or partner with a charitable organization. Finally, when an opportunity comes by to increase your brand's awareness, snatch it, but in a respectful way!
Subway
The promoter of "eating fresh" just couldn't resist the temptation of ambush marketing. Subway's 30-second plan consisted of a TV ad, Torah Bright and some heavy Sochi Olympic Games association, according to Business Week. Had they been an official sponsor, no one would have blinked an eye. Unfortunately for Subway, mentioning the Olympics in advertising campaigns is a major faux pas if you haven't paid for the privilege. Sports Business Daily explains, Subway's deliberate strategy probably came as an unwelcome surprise to McDonald's, who paid close to $200 million for an eight-year, four Olympics sponsorship deal.
The Good Guy Way
Create associations without stepping on competitor's toes. As a business owner you're probably familiar with how the usage of color can influence your brand image. Take this knowledge a step further and make a connection with consumers through their feelings. A word to the wise, be careful not to overdo it with the sadness. You want your viewer to get emotionally attached to you and buy your product without crying his or her eyes out at the sight of your logo.
Starbucks
The well known Starbucks-branded cups began appearing at the Games after a Starbucks was installed in an NBC facility. It is unclear if Starbucks meant this to be an ambush, nevertheless, official sponsors weren't too thrilled about seeing the green mermaid logo among the crowds. Non-sponsors aren't allowed to represent their brand at the Sochi Olympics, but since the Starbucks facility was in the Olympics media center, this made it difficult to accuse Starbucks of playing the ambush marketing card.
The Good Guy Way
There's a reason why restaurant owners choose to be located inside businesses like malls and other major retail outlets. Having an established clientele through another unrelated business is a major convenience for companies that are just starting out. Even if you don't own a restaurant, you can creatively place your brand in high traffic areas. Banner stands and displays can be easy to strategically place. This should guarantee views by the highest number of people possible. A successful display will encourage impulse sales and customer curiosity.
Note: Many of the articles on this site include affiliate links that may earn us a commission if you decide to buy the recommended product.
Related Articles