2,250 Total Photo Credits Giveaway from Pixmac
Our friends from Pixmac are giving away 3 photo stock subscription packs, each one worth $199 (total 750 credits) for our readers. The contest will randomly choose 3 lucky readers from the list of this contest participator.
If you are a graphic designer, you properly know Pixmac is one of largest photo banks over the Internet. They have over 10 million pictures. You can buy high quality photo stocks on their website from $0.10. No registration required. Photo in 3 minutes!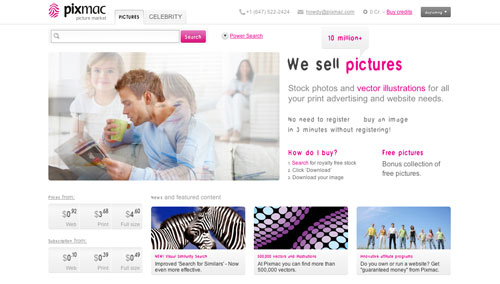 Luckily we have a chance to host their giveaway on AEXT.NET. We will give 3 subscription packs for 3 lucky readers who are randomly chosen from the comment list.
To enter this contest:
Follow them @Pixmac.
Retweet this contest by mention @Pixmac in your tweet to inform them that you participate this giveaway.
Entries will be accepted up until October 10, 2010. Three winers who are will be announced the October 12, 2010. Enjoy!
---
Related Articles