20 Very Useful WordPress Plugins for 2012
Needless to say WordPress is the best CMS available for personal and commercial purposes since its release with the talented community around making it all the more exceptional. You can find a free plugin for almost every requirement.
Here we have complied a list of 20 very useful plugins for WordPress lovers. These include slideshows, Dropbox, Twitter, SEO, Backup, etc..
This awesome tool is a very powerful real-time web analytics plugin for WordPress. Check it out if you are wanting to track data on your WordPress powered site or blog.

Flipping Book WordPress Gallery plugin helps you to create a image gallery with page flip effects on your site. Very nifty, indeed.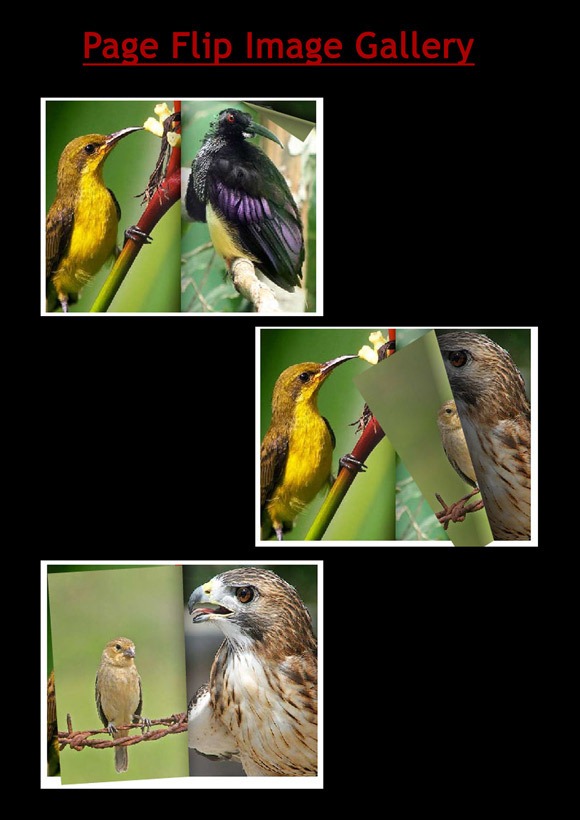 Next GEN Gallery is the most popular photo gallery plugin for WordPress, and one of the most popular WordPress plugins of all time with over 5 million downloads. Check it out for yourself today!

This WordPress SEO plugin is widely used by people in WordPress and will help you quickly setup your site to be search engine friendly.

Automatically add links to posts or pages that are being published to your Facebook wall, pages or groups. Simple one time setup and your done (the way we like it). The way links appear on Facebook can be customized too.

WP-Table Reloaded enables you to create and manage tables (without having to write HTML code), and it adds valuable functions for your visitors. This is more a technical WordPress Plugin 2012 but worth checking out if you need that sort of functionality.

This WordPress Plugin will enable online booking services for your site. Visitors to your site will be able to check availability of apartments, houses, hotel rooms, or services you offer. They can also make reservations and appointments with the ability to choose from multi-day, single day, or by the hour booking.

WordPress Backup to Dropbox has been created to give you piece of mind that your site/blog is backed up on a regular basis with the one and only Dropbox.

Track your WordPress site easily and with lots of metadata: views per author & category, automatic tracking of outbound clicks and page views (all those nerdy data points).
Posts a Twitter update when you update your WordPress site/blog or post to your blog roll using your chosen URL shortening service. Requires PHP5. Contact your web hosts support to see if this is turned on. If not, it is usually easily turned on by an reputable host like Bluehost.

The Add This Social Bookmarking Widget allows any visitor to bookmark and share your site easily with over 330 popular services.

Do backups and more for your WordPress Blog with this cool plugin. The name says it all! If you need a backup plugin for WordPress, you'll definitely want to check this one out.

E Shop is an accessible shopping cart plugin for WordPress packed with various features.

Advanced Custom Fields is the perfect solution for any wordpress website which needs more flexible data like other Content Management Systems.

Akismet checks your comments against the Akismet web service to see if they look like spam or not and lets you review the spam it catches under your blog's "Comments" admin screen.

Love using WordPress? With this plugin you can manage outgoing mail to your subscribers. Check out some of the many features with this awesome email plugin for WordPress.

Pod Press adds a lot of features designed to make WordPress the ideal platform for hosting a podcast.

Breadcrumb NavXT, the successor to the popular WordPress plugin Breadcrumb Navigation XT, was written from the ground up to be better than its ancestor. This plugin generates locational breadcrumb trails for your WordPress powered blog or website. These breadcrumb trails are highly customizable to suit the needs of just about any website running WordPress.

Adminimize is a WordPress plugin that lets you hide 'unnecessary' items from the WordPress backend plus much, much more.

Secure WordPress beefs up the security of your WordPress installation by removing error information on login pages, adds index.html to plugin directories, hides the WordPress version and more.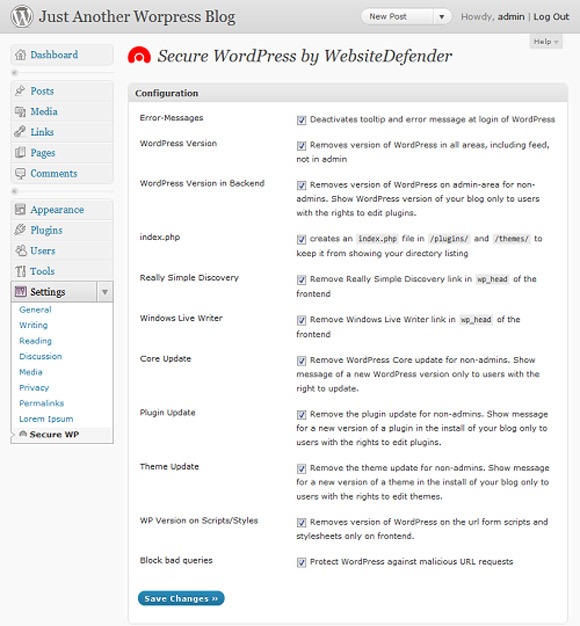 It's very important to be secured when you're using open source CMS like WordPress. You should have the utmost care when you're installing free themes & plugins which might contain malware. Having your website hosted at a secured and trusted partner is one of the most important and foremost thing to do. Head over at WebHostingReviewZone.net to read real user reviews about different webhosts, and make sure you pick a good hosting partner.
Hope you all have enjoyed this list of the Best WordPress Plugins of 2012. Let us know what you think below…
---
Related Articles