20 Useful CSS3 Menu and Navigation Tutorials
Although CSS3 has not been supported by some browsers yet and many people are unenthusiastic to use it, many other people have enjoyed using it with its features to create many fabulous stuffs. However, there many features that can be gotten by using CSS3 in building a website. We can use the features of JavaScript and images to create website in good performance with features like navigations menu. Below are some great tutorials from the professional designers and developers that maybe useful for you to create awesome menu using CSS3.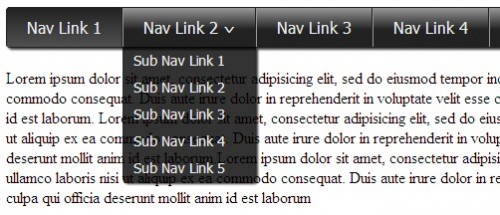 This tutorial is really worth seeing for someone who want to create a great looking drop down menu by using pure CSS3. You can see this type of drop down menu is often used on e-commerce or large scale websites to save webpage space. This menu is compatible with all browsers handle hover on non-anchor tags.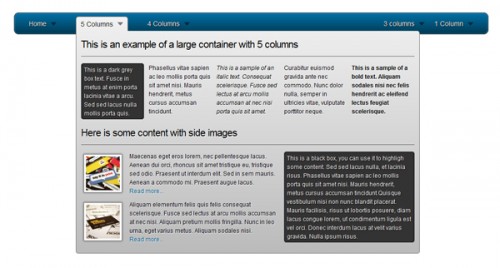 The CSS3 will enable you to make good menu without using code and much time. Just get the explanations about how to build buttons using CSS3. The technique will not only support you to create some website menu but also other special features easily such as the nice navigation menu, submit buttons, call to action buttons, and many other buttons you need to have in the website.  

Besides, in this tutorial you can also learn about creating animated sliding vertical menu that also uses CSS3 features, such as 'webkit-transition' that is useful to animate hover state of the unordered list. You can also apply some shape and depth menu that is completed by background image for every list by design the styling with the 'webkit-border-radius and webkit-box-shadow'. The styling will make the images as if come from beneath the edge.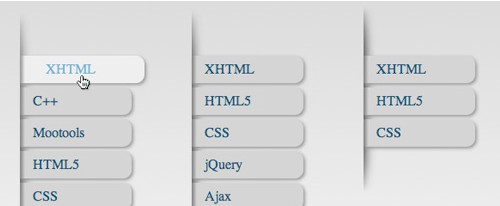 In this tutorial section, you will be taught about making the menu of Mac-like multi-level dropdown using the border radius, box shadow, and text shadow of CSS3. It will be well supported with Safari, Chrome and Firefox. Other browsers that are non compatible with CSS3 can also work with the dropdown like IE7+, yet the shadow and rounded corners will not be provided.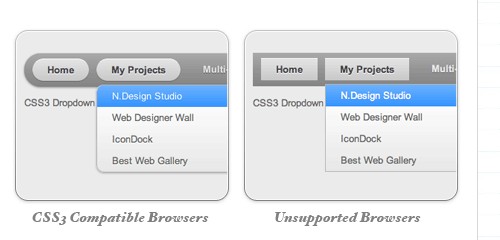 This tutorial is used by the developer to imitate navigation menu of the website of Dragon Interactive by using CSS without any images and JavaScript. The tutorial is in the form of experimental using CSS3 so that you can see the making directly. You should have the newest webkit browser to see the effects such as the Firefox 3.6 gradients; but not the transitions of fade in and fade out.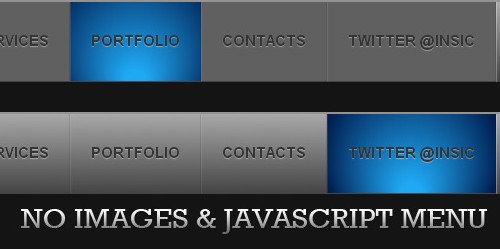 This tutorial is made by a great person at Zurb that has created many tutorials such as Super Awesome Buttons, Radiocative Buttons, Polaroid Images with Only CSS3 and many more. By experiencing it, you will know that you can get special features from the CSS3 tutorial. They have used newest properties of CSS3 and the basic links list and then make it becomes nice icons OS X dock. This feature will work well with Safari and Chrome but it will not be so good with Firefox.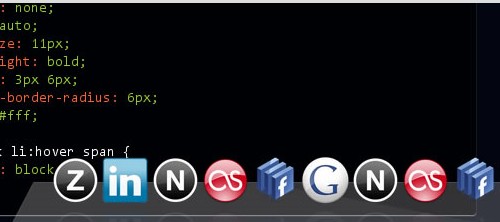 It will teach you about building top level navigation of Apple website that is popular currently. However, it will not be featured by any images; there is only pure CSS 100%.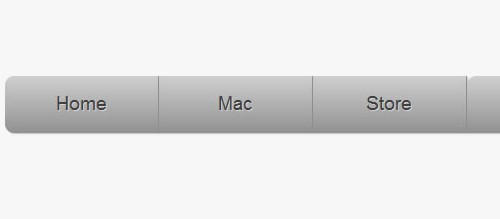 This tutorial will show you another way to make a dropdown menu with CSS3; the same effective result like recently has been made by WebDesignerWall and showed in the interesting tutorial.  

By using CSS3: target pseudo class, the accordion effect can be gotten without a need of using JavaScript. Every part of accordion is completed by ID, content region and also heading. A link will come from the header and match with the ID, even as the display will be controlled by a container where the content is wrapped.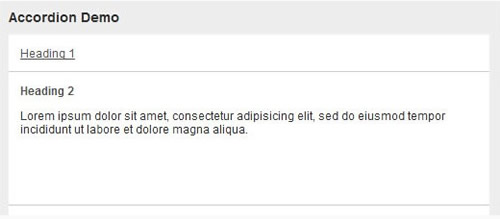 By using some CSS3 properties, you will be taught about creating Sweet tabbed navigation bar. The properties are such as rgba; opacity, pseudo selectors, text shadow, gradients, rounded corners and also box shadow. This tutorial is the only place where you can learn about the using of many latest CSS3 properties in one time.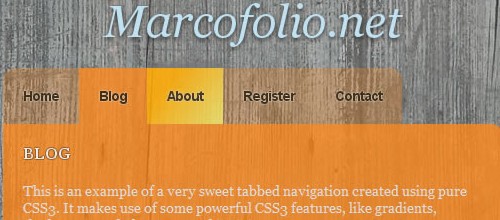 This tutorial will teach you about creating the index cards dynamic stack that can be used as menu, it will use CSS3 and HTML. For the dynamic effects, it uses CSS3 features for transforming and transitioning, and also use @font-face, border radius and box shadow for the styling.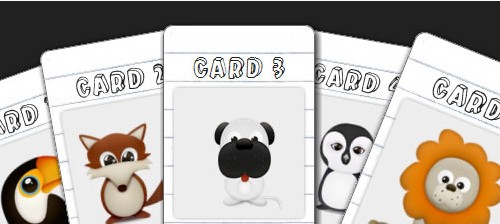 This tutorial will teach you about creating accordion effect in another way and variation using webkits CSS transitions. The feature used is the CSS3 target pseudo class. It will be useful to know the item that will be shown rooted in the URL fragment identifier.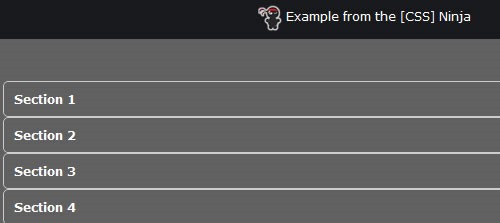 CSS3 has many features that can support us making nice user interface. One of the features is box shadow that is useful to make shadow effect. You should understand the using of the dropdown menu with some shadow effect. This tutorial will teach about the making of the effect by using pure CSS.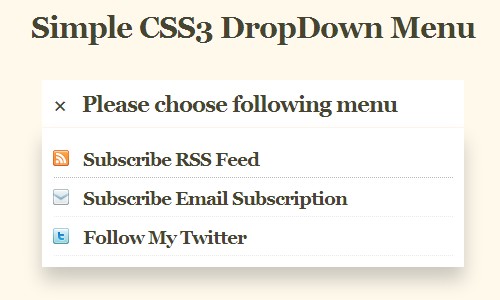 Even though the CSS3 provides guide to the basic animations using CSS without scripting, this tutorial will teach about using CSS3 to make unique and fun navigation menu by using the features transforms, @font face, and transitions.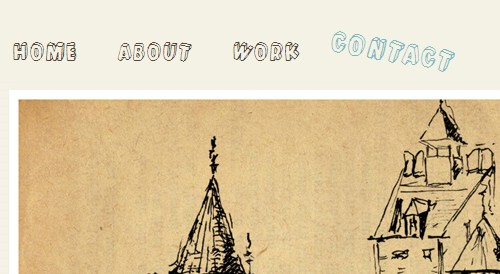 This tutorial will teach about practical using of CSS3 animated navigation menu that will work well to be used with the most recent browsers.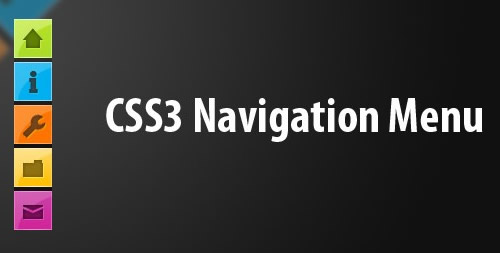 The using of CSS Transitions will enable you to reduce the using of JavaScript to make some effects. The properties that support the transition are the webkit-transition, webkit transition duration, and also webkit transition timing function. Moreover, the property that unites the three properties is the webkit transition. This tutorial will teach you about creating the dropdown navigation menu using transitions and traditional CSS.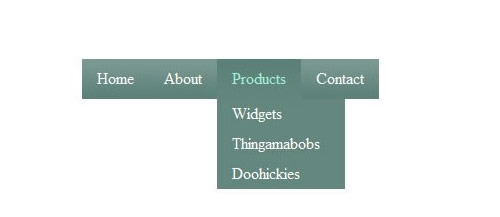 This tutorial is about the CSS tricks that deal with the traditional JavaScript tabs. The CSS pseudo selector; target used with ID selector, is the feature used with the major empowering concept. The URL with hash tag of exact ID will be matched by the selector. The features will work well in all browsers and the IE will need a small amount of tweaking.  

This tutorial will teach about the using of gradient via CSS, border radius, and transition. The making of slide effect without JavaScript and graphics will be possible with CSS3.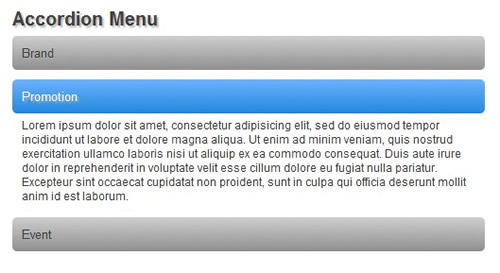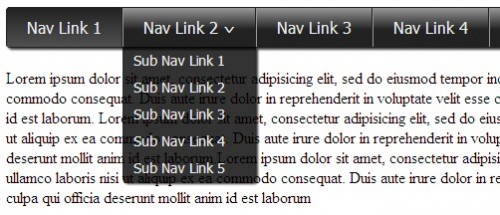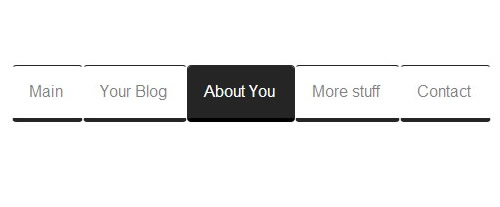 So, those are the tutorial articles that can be accessed and learned about all about CSS3 and how to make a good looking website with it. Are you in plan to make a nice website by yourself? The tutorials will make you enjoy the website building for the features you can get and apply to make a nice looking website. What do you think about many special features of the CSS3 and the tutorial? Hopefully the tutorials will help you much in making nice website
---
Related Articles