20+ Awesome handwriting Fonts for a beautiful design you SHOULD NOT miss
You maybe looking for some new interesting font for your web design, ain't you?
In my previous post, I wrote a tutorial how to Make a most beautiful tags cloud on over the world with Facelift and jQuery. Today, I would like to share with you an awesome font list with Handwriting style that is perfect for using with that tutorial and for Art Web. All the font in this list is free for personal using only. If you want to use for commercial, please visit the font homepage and contact the author. And off course, there are some of commercial fonts.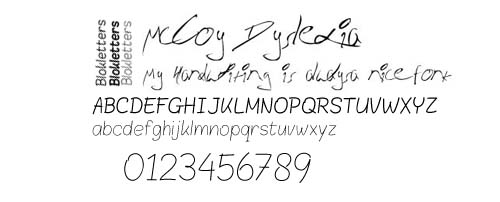 1. Loyal Fame

This is my most interesting font that I want to recommend you. I used it for my previous post to make up tags cloud. Download it.
2. Pappo's Blues Band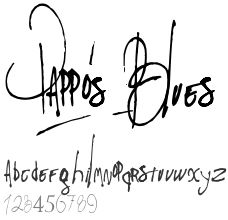 A cool font set with handwritten style graphic elements. Download it.
3. Splurge
Comes with Normal and Blod. It's good for using as note and letter's signature. Download it.
4. Hand Writing by Keegan M.

This awesome font is the font style of the author's hand writing. Not bad when it's on the paper, but really awesome on the web. Download it.
5. Assign

This font is just for Basic Latin uppercase and lowercase, but that's enough for your tags cloud. You wanna try to decrease the letter-space when using it? It's really nice. Download it.
6. Flizerhand (Commercial)

Nice for text quote. I suggest you to use it with small size 12pt-16pt is the best view of this font. Purchase it.
7. dearJoe Italic


Font in italic with varirous handwriting style. It's the most popular handwriting font on the Urbanfonts.
8. BigMisterC


Did you try to write note by this font? That's pretty cool. Download it
9. jinkyA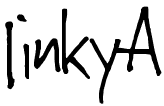 Naughty font for photographer. Download it.
10. RedStar


Small size is recommended for this font. However, if you're using it for text paragraph, I say should no. Download it.
11. Linotype Feltpen (Commercial Font)


Beautiful font set, vintage style. Good for using as comic . Buy hold set
12. McCoy Dyslexia

A messy font based on the author's handwriting. Download it.
13. Pea Courtney

Pea Courtney font for photoshop in .ttf. Download it.
14. Moody Boys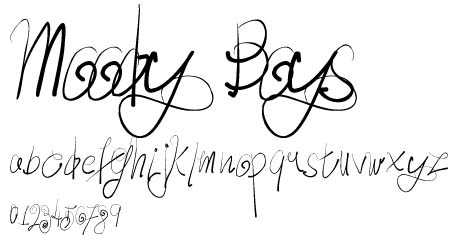 This font is so beautiful. Nice for using in tags cloud text replacement. Download it.
15. Taylor Swift or Satisfaction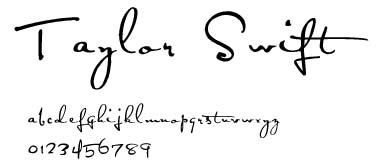 It's a little complicated to read but good to use with special comment or comic. Download it, install and find with the name Satisfaction.
16. Architext 1.0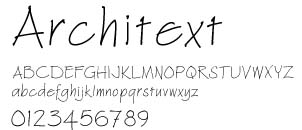 A font styled on the sort of hand lettering architects used to put on drawings back in the days when an architect could still work a pencil. Download it.
17. Jonny Quest Classic

This font was created base on HB cartoon. I recommended for this tutorial. Download it.
18.Tall Paul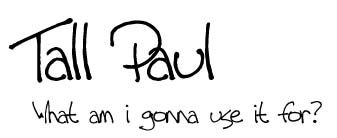 This font should not be free, right? Download it
19. Jiffy Font Family (Commercial)


Perfect handwriting font with pencil style. I suggest to use it with size 14pt or smaller. Purchase it.
20. La Carte Bold (Commercial)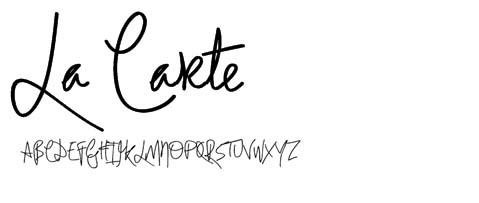 This font was designed with freestyle. Good for writing note. Suggest medium size 16-20pt. Purchase it.
Bonus:
---
Some of them below are not really handwriting fonts. But they were created with handwriting style. Keep them both in your font book for changing the font style between many designs.
Saginaw – Download it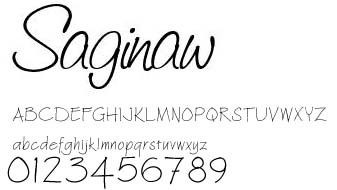 Blokletter Font Family – Download it

Louisiana – Purchase it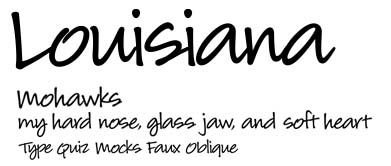 Other Font Collection:
---
Some of fonts collection. They're all famous font I ever known.
Thanks for reading. Feel free to comment and share this post if you think it's helpful.
---
Related Articles