10 Popular Shortcode Plugins for WordPress 2012
Since around version 2.5 of WordPress, shortcodes have been increasingly popular in WordPress Theme development, and unless you've been living under a rock (or are relatively new to WordPress) then you are quite familiar with what they allow you to do. For those that don't, think of shortcodes as your way to get cool looking features like buttons, image borders, columns, and more without having to know any code. Using a simple "short" code that looks something like [this][/this] you can quickly and easily get pre-styled elements to show up on your site
Most developers create their own shortcode library, but we have put together a list of some of our absolute favorite WordPress Shortcodes for 2012. Here are 10 of the most popular. Be sure to leave a comment at the end, and let us know if we missed any!
With this plugin you can easily create buttons, boxes, different sliders and much, much more. Turn your free theme to premium in just a few clicks. Using Shortcodes Ultimate you can quickly and easily retrieve many premium themes features and display it on your site.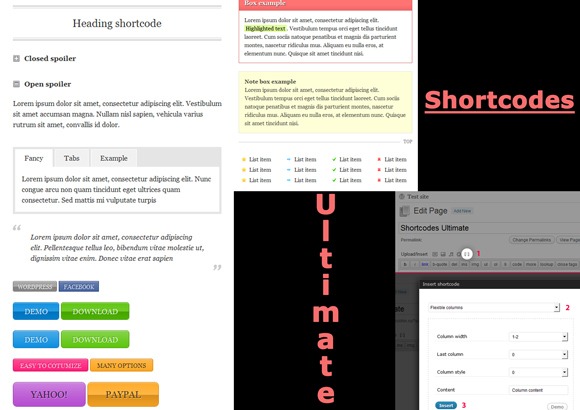 This plugin allows to include instances of Google Maps in your blogs with a simple editor button. You can insert maps everywhere: in your theme files, posts and pages. The points can include custom title, description, marker and thumbnail. The plugin is designed to allow multiple interactions with the users: Animations, Slideshows, Scrolls and more.

Using this plugin you can execute arbitrary PHP code using shortcodes in your posts, pages, comments, widgets and RSS feeds, just like manually defined shortcodes. The shortcodes and associated PHP code are defined using the settings of this plugin. It is possible to parse and use shortcode parameters and to use shortcode content. Defined shortcodes can be deleted and disabled.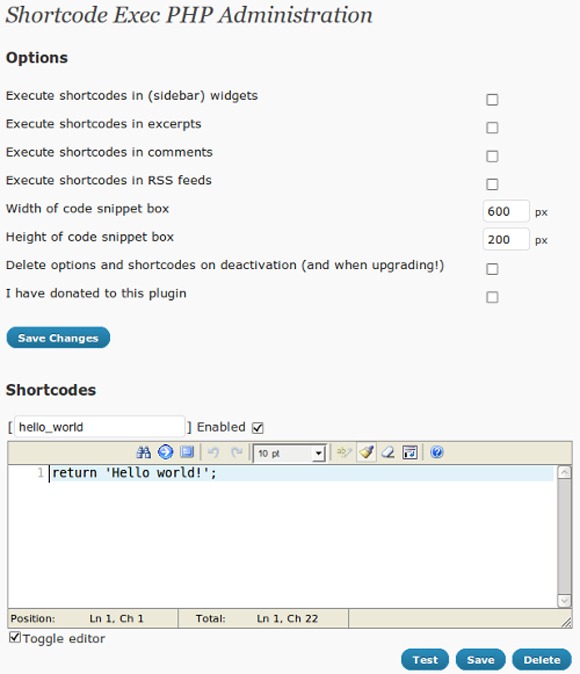 J Shortcodes allows you to add custom buttons, content boxes, tabs and accordion panels, build call to action and information boxes. You can choose color, size and shape for any of these elements.

This plugin lets you customize content faster and easier than ever before by using Shortcodes. Choose from 100 built in Shortcodes like; jQuery Accordion, Tabs and Toogle, Tooltips, Column Shortcodes, Gallery and Image Shortcodes, Button Styles, Alert Box Styles, Pullquotes, Block quotes, Twitter buttons, Retweet button, Facebook Like, Follow me on Twitter buttons, LinkedIn, Google +1, Flattr  and many more!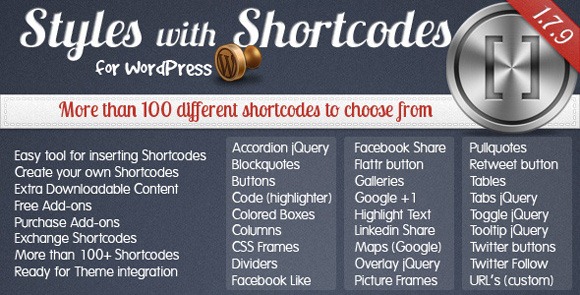 All-In-One Shortcodes plugin allows you to add endless amount of easy-to-use shortcodes combinations of to ANY WordPress theme and customize the appearance of your content in seconds. Almost each shortcode comes loaded with practically unlimited colors, size and icon combinations.

Shortcodes which helps to embed directly into page or post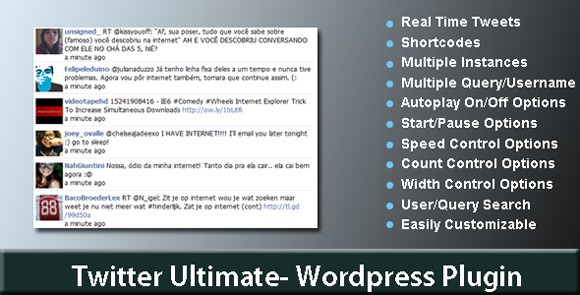 Shortcodes Pro allows quick and easy creation of WordPress shortcodes and TinyMCE rich editor buttons from the comfort of the WordPress interface.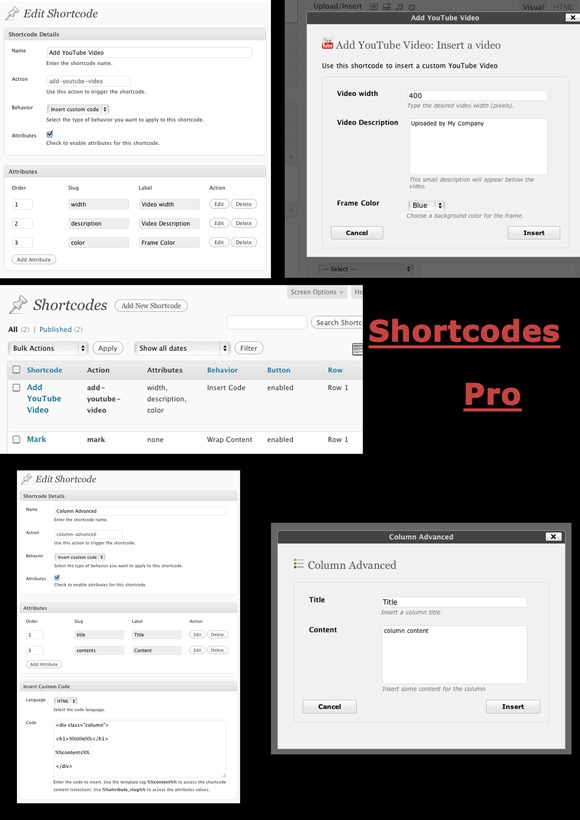 This plugin allows you easily adding WordPress shortcodes with a few clicks. E
verything is handled by the shortcode generator. Development of this plugin will never end! We still add new shortcodes and new options of already existing shortcodes.

With this plugin you can easily add various kinds of styled boxes, buttons, tabs, accordions, unordered lists and more. Choose from the supplied options or add your own with a little CSS.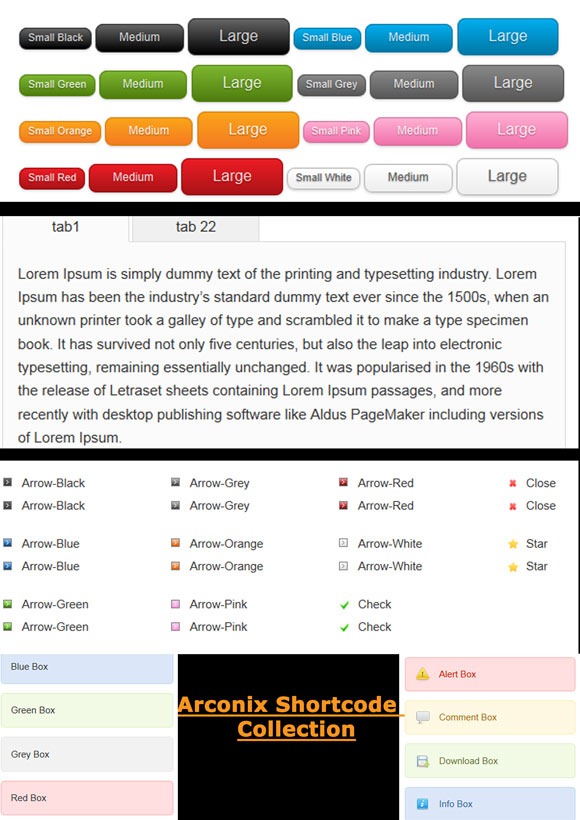 Shortcodes can help make your WordPress experience that much easier, and we hope you've enjoyed some of the absolute best of the best for 2012.
---
Related Articles